SPOKANE, Wash. — Every year, KREM's Chief Meteorologist Tom Sherry gives his long-range winter forecast for eastern Washington and North Idaho.
This year, Tom is predicting near average snowfall for Spokane and North Idaho. Here is his full long-range winter forecast for 2019/2020.
El Nino or La Nina winter unlikely in Spokane
Sea surface temperatures are expected to sit close to normal this year, which means warming or cooling of the seas is unlikely.
This means an El Nino or La Nina winter is not expected to impact the region. Instead, Tom is predicting a near-normal winter in the Spokane area.
But what does this "near-normal winter" mean for temperatures? The Climate Prediction Center has released its winter forecast based on computer models, which means it could change.
The center believes there is a 40% chance that the Inland Northwest will see above average temperatures this winter, but that doesn't mean we won't have periods of below average temperatures. Winter will still be cold.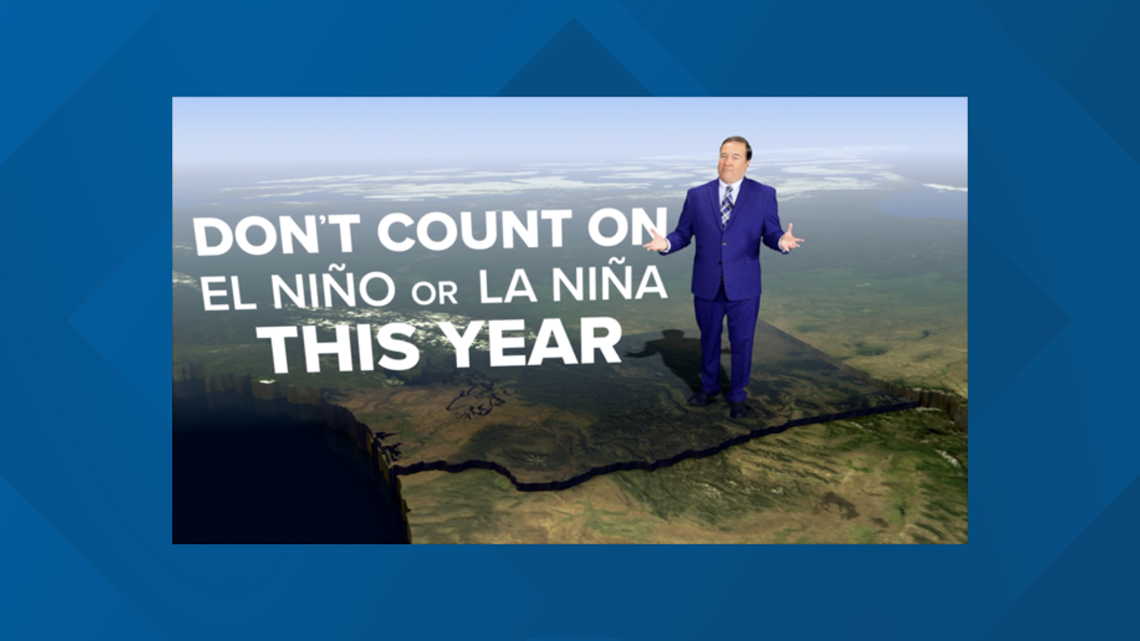 How much snow you'll see across the region
The Climate Prediction Center also believes precipitation in Washington, Idaho and Oregon will be near average this winter.
What does average snowfall look like in the area? In Spokane, snowfall sits at about 44 inches annually and typically falls over 34 snowfall days.
The snow may not stick around as long in Spokane this winter if the computer models' prediction of warmer temperatures is accurate.
In Coeur d'Alene, snowfall on average is much heavier at 70 inches a year. The Lake City's proximity to the mountains enhances winter storms, producing almost twice the snow that falls in Spokane.
In the Palouse, annual snowfall is about 42 inches on average – a little less than Spokane but important for the area's agriculture. The snow cover helps winter crops survive by protecting it from sub-zero temperatures and providing needed moisture.
Residents of the North Idaho valleys can expect up to 61 inches of snow this winter, while northeastern Washington communities – including Colville – can expect up to 43 inches of snow this year.
Central Washington, home to the Columbia River Basin, sees the least amount of snowfall east of the Cascades Mountains. In Moses Lake, the average annual snowfall in only 21 inches – half of what falls in Spokane on average.
What this means is our winter will not be without chilly temperatures and snow. We will still need to break out those shovels and the roads will be slippery at times.
Get your house and car ready, because winter is on its way.