Let's Talk
Let's listen, learn, and engage.
KREM 2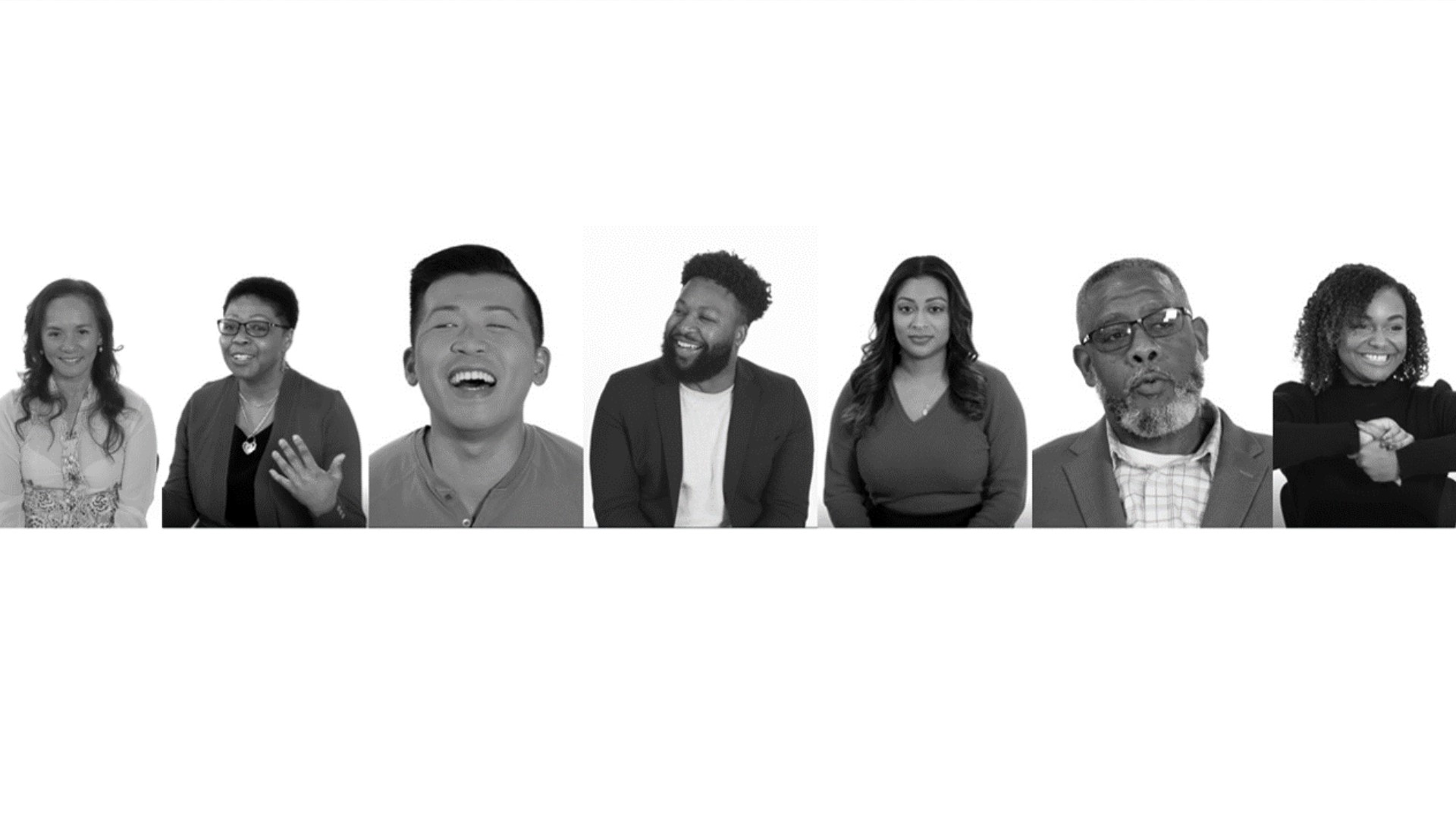 "Let's Talk" is a group that started at KREM 2 in October of 2020 as a way to provide our coworkers, who are people of color, a safe space to meet and discuss issues impacting them and their communities. Now, we want to open up those discussions to the Inland Northwest.
We learn from hearing each other's stories. This page is a way to learn about others' experiences in the Inland Northwest.
Lynn Yew Evers
:
Pianist
Lynn Yew Evers is a concert pianist from Malaysia. She has played for the King of Malaysia or the Yang di-Pertuan Agong along with countless other dignitaries. Evers has played at the Grand Ole Opry and even Carnegie Hall.
She is very involved in her community and loves to bring people together by hosting pot luck dinner parties at her home.
Tim Pham
:
KREM 2 Anchor and Reporter
Tim Pham is a co-anchor of KREM 2's morning newscast, Up with KREM, Monday through Friday. He joined the KREM 2 News team as a weekend anchor and reporter in February 2019.
Tim grew up in Seattle and earned a degree in Journalism and Media Production from the Edward R. Murrow College of Communication at Washington State University.
After graduation, Tim worked for KFBB-TV in Great Falls, Montana as a reporter. He was promoted to morning anchor and weather forecaster. Six months later, Tim was a part of a team that launched a statewide morning show with KULR-TV based out of Billings, Montana.
Rev. James Watkins
:
Senior Pastor, New Hope Baptist
Reverend James Watkins is a pastor, philanthropist, community activist, husband, and father. In his spare time, he coaches youth wrestling and enjoys spending time with his grandchildren.
A native of Spokane, Watkins enjoys the outdoors and eating BBQ. Reverend Watkins is the youngest son of Rev. Happy Watkins, also of New Hope Baptist Church.
Jerrall Haynes
:
Spokane Civil Rights Coordinator
Jerrall Haynes is working toward building equality for all people in Spokane as the city's first Civil Rights Coordinator.
Watch Jerrall's video here.
As part of the job, Jerrall helps anyone with concerns about discrimination, while performing a lot of community outreach.
Prior to the new role with the city, Jerrall served as president of Spokane Public School's School Board and was at Fairchild as a staff sergeant in charge of maintaining KC-135 air tankers.
Connect with Jerrall: jhaynes@spokanecity.org
Channing Curtis
:
KREM 2 Anchor and Reporter
Channing Curtis is the co-anchor of Up With KREM Monday through Friday and a KREM 2 reporter.
Watch Channing's video here.
Before moving to the Inland Northwest to join the KREM 2 News family, Channing was an evening anchor at CBS 19 in Tyler, Texas. While at CBS 19, she reported on the devastating tornados in Alto and Canton, the historic name changes of two Tyler ISD high schools, as well as countless "Black Lives Matter" protests.
Janelle Finch
:
KREM 2 Multi-Skilled Journalist
Janelle Finch is a multi-skilled journalist at KREM 2 News.
Watch Janelle's video here.
KREM 2 is the first stop on Janelle's professional journalistic journey. Prior to coming to the Inland Northwest, Janelle spent her senior year at the University of Missouri-Columbia, simultaneously studying Broadcast Journalism, reporting for local NBC-affiliate, KOMU 8 News, and working remotely for CNBC as a Digital Video Production Intern on its Markets and Politics team.
Betsy Wilkerson
:
Spokane City Council, District 2
Betsy Wilkerson, a Small business owner and District 2 Council Member, grew up in Spokane and has strong family roots in the district she represents. She is the second African American woman to serve as a City Council Member in Spokane.
Watch Betsy's video here.
Betsy raised her two children in Spokane. She is also a proud grandmother of three.
Her mother was a minister and co-founded the Mt. Zion Holiness Church. Council Member Wilkerson is dedicated to making sure that every resident of the city has the tools to succeed in life and that Spokane remains a City of Promise that attracts people from all over to make it their hometown.
Resources
:
Discover More
Spokane Organizations
Together We Can is an action-driven initiative, non-judgmental, non-political program that addresses personal and community development by making change inside and out. This platform is designed for individuals, corporations, organizations and everyone who will take a challenge to continuously improve themselves, their communities, and therefore the country.
Commit to do the work to "Live In Unity." Together We Can is doing the work to help educate, enable and empower you to have a lifestyle of mindfulness and action against racism.
Black Lives Matter Global Network Foundation, Inc. is a global organization in the US, UK, and Canada, whose mission is to eradicate white supremacy and build local power to intervene in violence inflicted on Black communities by the state and vigilantes.