SPOKANE, Wash. — Spokane saw a mixture of rain, snow, blue skies and wind gusts over 40 mph on Sunday. The precipitation was brief and light, only amounting to a trace (less than 0.01") while heavier snow fell in the mountains.
A Winter Storm Warning continues through 10 AM Monday morning for lingering snow showers over the Cascade affecting travelers over Snoqualmie and Stevens passes. Winter Weather Advisories continue over the higher terrain of the Idaho Panhandle, Central Panhandle Mountains, Washington and Idaho Palouse, and the Lewiston area for light snow which could make for slippery travel Monday morning.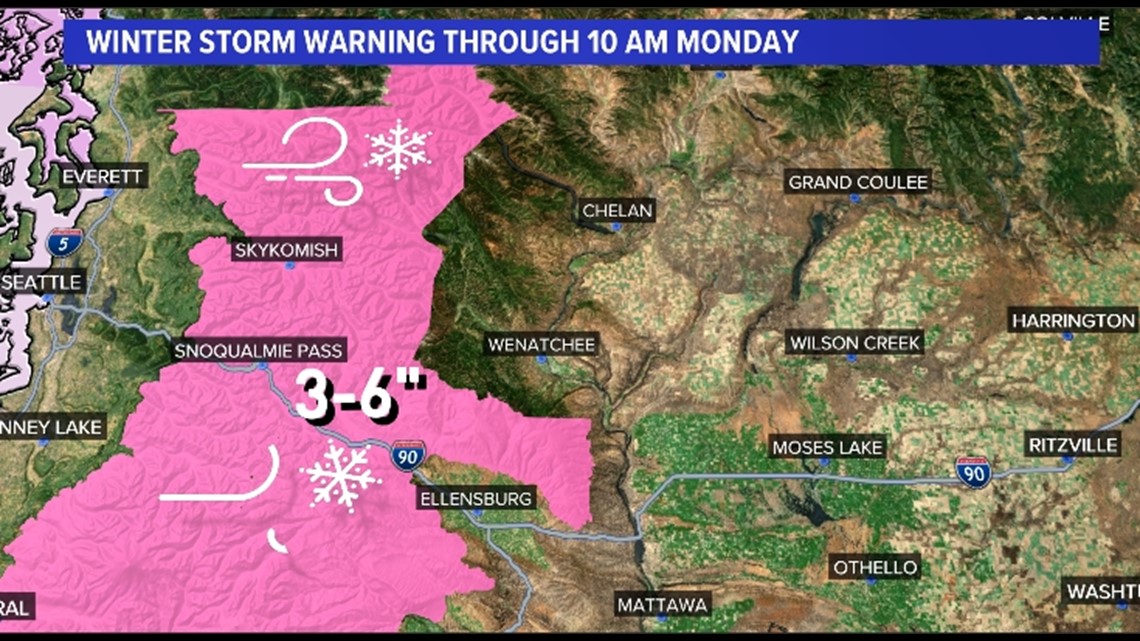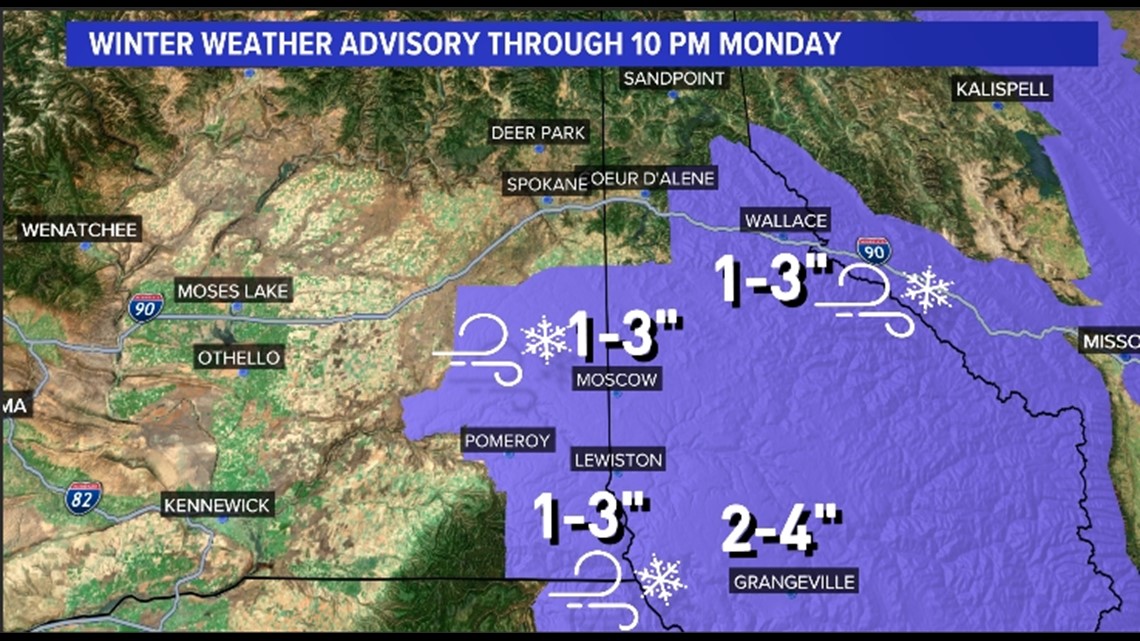 Much colder air is settling into the Inland Northwest, which will set the stage for our next storm system moving in Tuesday night through Thursday. This storm will bring heavy snow to much of the region, and make for a difficult morning and evening commute on Wednesday. On the low end, computer models are showing 4 inches of snow for Spokane, but other models show the possibility of 8 inches or more. Either way, it could be one of the biggest snowfalls we've seen so far this season.
-KREM 2 Meteorologist Michelle Boss

Get the latest StormTracker 2 forecast and warnings on your mobile device. Download the KREM 2 app and turn on severe weather alerts.
About the KREM 2 Weather Team
Jeremy LaGoo is the KREM 2 Chief Meteorologist, He joined KREM in October of 2020. You can watch Jeremy weeknights on KREM 2 News at 4:00, 5:00, 6:00, 10:00. and 11:00 p.m.
Thomas Patrick is the Up with KREM meteorologist from 5:00 to 9:00 am and noon. Thomas joined KREM in January 2019. Thomas is an AMS Certified Broadcast Meteorologist since 2015. He also serves as a KREM 2 weather and science reporter.
Michelle Boss joined the KREM 2 StormTracker team in 1999 and can be seen on the weekend evening forecast. She previously worked as a meteorologist at WEHT in Evansville, IN, and WOWT in Omaha, NE.