SPOKANE, Wash. — People who were near downtown Spokane Thursday night got a glimpse of new lights added to the U.S. Pavilion in Riverfront Park.
Crews tested the light blades that hang from the netting of the pavilion. Spokane Parks and Recreation officials hope to have a grand opening of the pavilion in early fall.
"We've seen this in renderings and drawings, but now it's finally come to life--absolutely blown away," said Garrett Jones, Interim Director for Spokane Parks and Recreation.
There is a lot of flexibility when it comes to the color, the brightness, and patterns of the lights. They can be programmed to reflect local school pride, holidays, events, or just sit at a low glimmer. The 3,000 person amphitheater inside the pavilion can even use the lights to enhance performances.
PHOTOS: Crews test lighting on U.S. Pavilion in Riverfront Park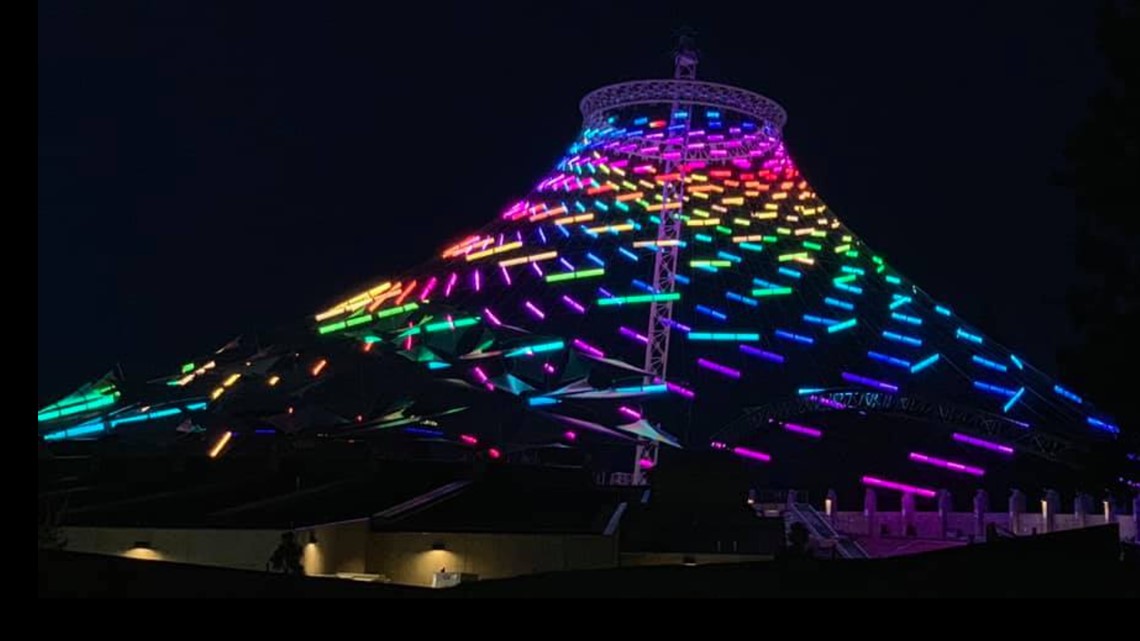 Officials said $2 million was spent on the lighting and designers had previously compared it to a lantern.
The space is designed to have an open feel like its early days during the 74' Expo. Because the pavilion will not be completely covered, the design includes shade paneling to get a break from the sun.
The department is currently working with downtown residents to create a lighting operating procedure.
Pavilion visitors will also soon be able to enjoy an "elevated experience" up inside the cable structure. The ramps will give guests views of Spokane from 40 feet off the ground.
RELATED: 'I'm the clock winder': How one man keeps Spokane's clocktower on time
RELATED: Spokane's Central Promenade re-opens downtown
RELATED: Zipline, all-inclusive playground planned for Riverfront Park
RELATED: Shade structure being installed at U.S. Pavilion in Riverfront Park