SPOKANE, Wash. — A total of 19 employees who work for Durham School Services in Spokane have tested positive for COVID-19, according to an email sent to Spokane Public Schools families and staff.
SPS said in the email that the 19 positive coronavirus cases as of Wednesday include Durham drivers and other personnel. Durham has upwards of 180 employees at its Spokane location.
Ed Flavin, a spokesperson for Durham School Services, previously confirmed in an email on Tuesday that 18 team members were "currently out of service due to testing positive for coronavirus." He said another 18 team members had been exposed to the virus, and were quarantining and awaiting test results as a safety precaution.
SPS is "aware that there have been reports that Durham hasn't been following all health and safety protocols," but it is "working closely" with the company to ensure that all staff and students are safe when riding buses, according to the email.
"Durham has consistently informed the district and SRHD [Spokane Regional Health District] that the reported cases originated outside of the workplace. Since Durham is an SPS contractor and they are not our employees, SRHD is leading the contact tracing effort with the company and working to ensure all personnel are following health and safety protocols," the email reads.
Sandra Jarrard, a spokesperson for SPS, said Durham provided them with information claiming the cases originated outside of the workplace. In an interview with KREM 2 on Thursday, she added SPS has to put their faith in the bus company as SRHD looks into the outbreak.
In an email to KREM 2 Thursday evening, Flavin addressed the issue of where the cases originated.
"Some of our employees self-reported exposure outside of the workplace," he said. "The remaining positive cases had no known link to our workplace. Some affected employees are family members and roommates, while others self-reported contact with one another outside of our workplace."
Right now, parents don't know if their child was on a bus with a driver that has COVID-19 but Jarrard said that will change soon.
"Our contact tracing team is working with Durham at this time to see if any of our families are impacted," she said. "If they have been, we will make sure to connect with those families."
There is no indication at this time that COVID-19 transmission occurred on school buses, SPS said in its email to families.
Colleen Owens, a Balboa Elementary School mother, said the outbreak brings two main issues to light: her children's health and safety and the ability to manage her finances.
"With 36 drivers out, that means the buses are being more filled," she added. "That's more kids on the routes because they have combined routes."
Other parents reached out to KREM 2 to show their discomfort with how many students are on one bus.
"We want families to know is that if they see our bus drivers or anybody in our public school system not following health and safety protocols that they contact us," Jarrard responded. "We want to make sure that we readily remedy that situation as soon as possible, because we do want families to feel safe in our schools."
The kids having a higher likelihood of contracting the virus isn't the only concern.
"I'm really lucky that I can even afford to drive them every day so far this week," Owens said. "Because every day we've missed the bus."
Owens' children go to Balboa through the SPS HEART program, which means they live outside of the school district. She said it is already hard living on a fixed income. Now, the bus route changes are eating into her budget.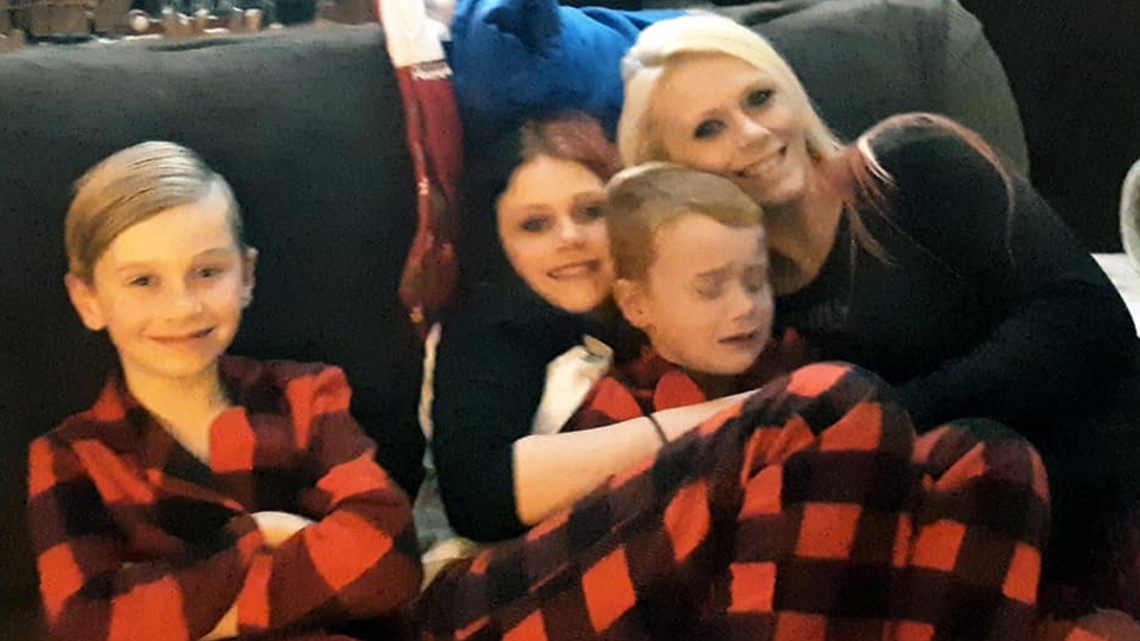 "Usually I wouldn't have gas the whole week to take them back and forth," she said. "And it's embarrassing, but it is the truth."
Her kids have missed the bus because she does not know when it will arrive. She said Durham told her it will come between 8 a.m. and 9 a.m., but with the cold winter, she doesn't want her kids waiting outside that long. Flavin confirmed to KREM 2's Morgan Trau that they give wait times within hour intervals.
Jarrard said they are working their hardest to inform families of bus delays, but since Durham is its own company, sometimes the communication takes time.
"We strive to update parents and/or guardians in a timely manner on route changes as we know how important the information is for them. Given the staffing challenges with COVID, we have not upheld our commitment to timely notifications for that; we are sorry," Flavin added in his email Thursday evening. "We will remedy this quickly. Early next week, leadership team members from our Company will arrive in Spokane to provide additional operational support."
Flavin encouraged parents to download Durham Bus Tracker, an app made by the company, that displays the location of the bus as accurately as possible.
The problem with the app is that if a student is on a substitute bus, there is a possibility it will not update with the new vehicle's location, Durham said.
Flavin told parents and guardians to call 509-483-0224 to inquire about delays with Dispatch. The district may also contact parents and guardians to make them aware of any delays, he added.
All affected Durham employees will not return to work until they are cleared from their health care professional, according to Flavin. Substitute drivers are currently running the routes that have been affected by the employees diagnosed with or exposed to coronavirus.
Flavin added that all employees are subject to the same COVID-19 prevention protocols outside of work as the general public.
Durham is working with SPS to ensure that the two parties minimize delays for affected routes, Flavin added.
"To help keep our employees and passengers safe, we screen our employees daily for COVID-19 symptoms or fever and do not allow them to work if either exists, require employees to wear facemasks, follow a strict work area and vehicle disinfecting regime, and practice social distancing aligned with our COVID prevention plan," his statement continued.
SPS has implemented the following COVID-19 protocols for its bus riders:
Health checks must be completed before students board the bus.
Face coverings must be worn riding the bus and at the bus stop.
Windows will be kept open as much as possible to increase air flow.
Buses are thoroughly cleaned before the first run of the day, mid-day, and prior to activity runs with approved disinfectants that are safe for children.
There is a 6 feet buffer between driver and students.
Buses are not filled to capacity, buses with capacity for 71 students have no more than 40 students per bus.