PULLMAN, Wash. — Asian American and Pacific Islander Heritage Month shines a spotlight on the culture, history and achievements of the AAPI community in the United States.
However, Chun's story started many years before his induction. "I always tell anyone who's willing to listen, my story in sports actually predates my birth. My dad came to the United States in 1969. My mom followed in 1970," said Chun.
Chun's father came to the United States to teach Taekwondo, and his mother still works as a cashier in a grocery store in his hometown of Youngstown, Ohio.
The two things Chun says he learned from his parents were education and work ethic. Those tools helped Chun start his career in collegiate sports. He spent 15 years working at his alma mater, The Ohio State University, where he learned from hall of fame administrators, coaches and athletes.
His first job as an athletic director came in 2012 at Florida Atlantic University, then in 2018, he became a Coug. The hire made him the first Asian American athletic director at a Power 5 school.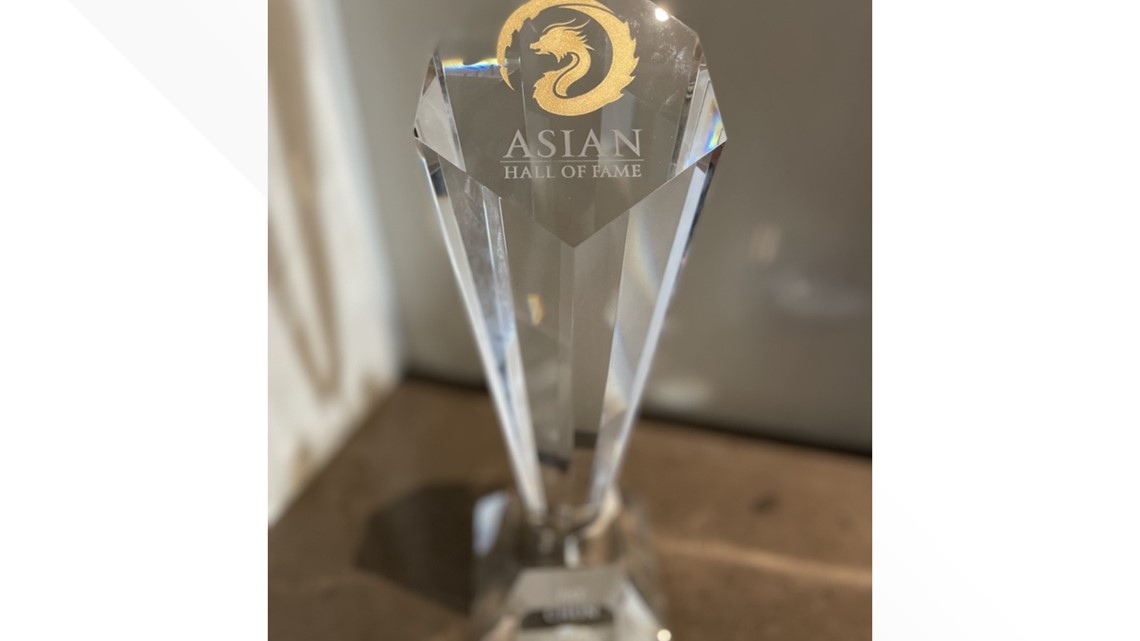 When asked what breaking that barrier meant, he responded in his typical humble fashion, "Well, it means my mom can brag at church. So that's probably the most important thing for my mom." He elaborated, "It's really been important to me that it's one thing to be the first, but it's a problem if you're the last. So, I think that's always been my focus is I recognize the importance of representation. I know, growing up in this country, there just weren't a lot of Asian Americans that you could see in sports, whether it's competing and things, you know, it's just one of those things, if you don't see it, it's just hard to believe it."
That instilled a driving part of who Chun is today. He says the most important thing to him is, "What you believe is what you become and what you believe ultimately dictates your behaviors." That is precisely the culture he brings to WSU's Athletic Department, inspiring all student athletes to pursue their dreams, including those who are not represented. Chun said, "If you look at who the minority groups are, who the underrepresented groups are in college athletics, we are the minority of the minorities. So, it's nice to be able to celebrate a lot of the success stories that are going around college athletics. It's also a nice opportunity to hear success stories of others. It's empowering for everybody."
At WSU, Chun has instituted programs to benefit student-athlete welfare, including improvements to mental health awareness, as well as a commitment to diversity and inclusion initiatives, while working closely with WSU's Student-Athlete Advisory Committee and the Black Student-Athlete Association. WSU's commitment to mental health awareness, under initiatives led by Chun, resulted in WSU Athletics being awarded the Washington State Psychological Association's Public Citizen Award in 2018.
Some other 2022 inductees to the Asian Hall of Fame included: Chloe Kim, Daniel Ho, Andrew and Peggy Cherng, Margaret Cho, Hiro Yamamoto and Krist Novoselic .
WATCH RELATED: WSU athletic director Pat Chun says it's 'time to move on' from Rolovich (Oct. 2021)
HOW TO ADD THE KREM+ APP TO YOUR STREAMING DEVICE
ROKU: add the channel from the ROKU store or by searching for KREM in the Channel Store.