SPOKANE, Wash. — High winds are impacting much of the Inland Northwest, including the Spokane area, on Tuesday.

A High Wind Warning is in effect until 11 p.m. tonight as wind gusts will sit in the 40 to 60 mph range across most of the region.
Several areas are reporting power outages, including Spokane County, Spokane Valley, Pullman, Sandpoint and Coeur d'Alene, among others. People are also reporting downed trees.
KREM 2 viewers are sharing their photos and videos of high winds and damage in the region.
Viewer wind damage photos/videos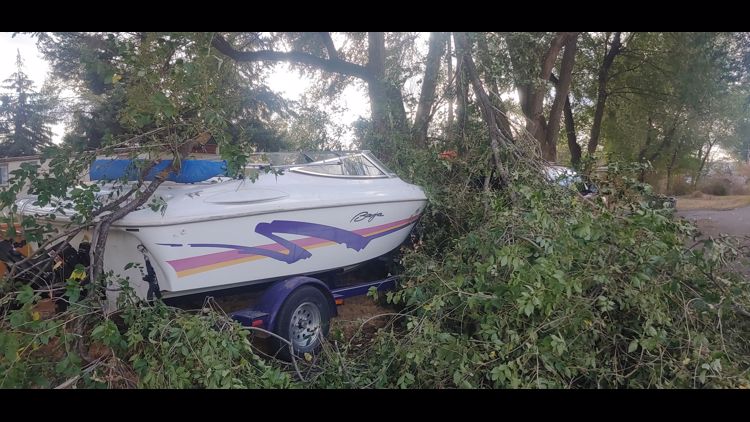 Do you have photos of windstorm damage? Send them to us by using the Near Me feature on KREM 2's mobile app.