SPOKANE, Wash. — A woman was trapped against her bed by a tree that fell through her roof on Wednesday morning, according to Spokane Fire crews.
Spokane Fire initially responded to the call on 63rd Avenue around 6 a.m. Wednesday morning, according to Chief Brian Schaeffer. The woman was rescued at about 6:30 a.m. and taken to a local hospital for chest injuries.
The woman's son spoke to KREM 2. He said his mother is doing fine and now recovering at home.
"From my point of view it looked like it impaled my mom," he said. "Miraculously it just went right in between her armpit. It was pinned into her skin. No broken bones. It was a miracle. Inches away and it might have been a different story."
Tree traps Spokane woman against her bed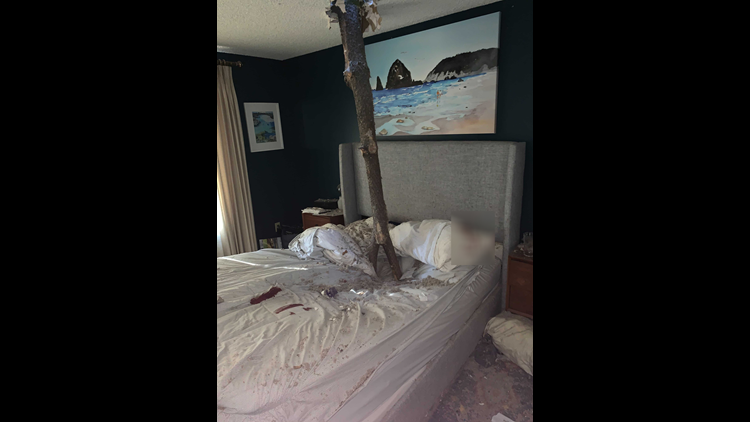 The windstorm on Wednesday led to widespread damage across Spokane. Wind gusts reached 71 miles per hour within the city, making wind speeds comparable to the historic 2015 windstorm.
Two people were killed by fallen trees during the windstorm. A woman lost her life on Spokane's South Hill when a tree fell on her car and a 59-year-old man from Post Falls was killed when a tree hit his car while he was driving on Highway 97 in North Idaho.