SPOKANE, Wash. — After the coldest morning the Inland Northwest has seen in almost two years, the next logical question is: When will we warm up? Temperatures will start to climb in the Spokane area this week and, by this weekend, we will be trending much closer to where we should be this time of year.
But it's not that simple. The shift in the weather pattern that brings back normal temperatures this weekend doesn't look to be long-lived. Long-range forecast models favor more cold weather in the weeks and month to come. Thankfully, the next round doesn't look to be near as cold.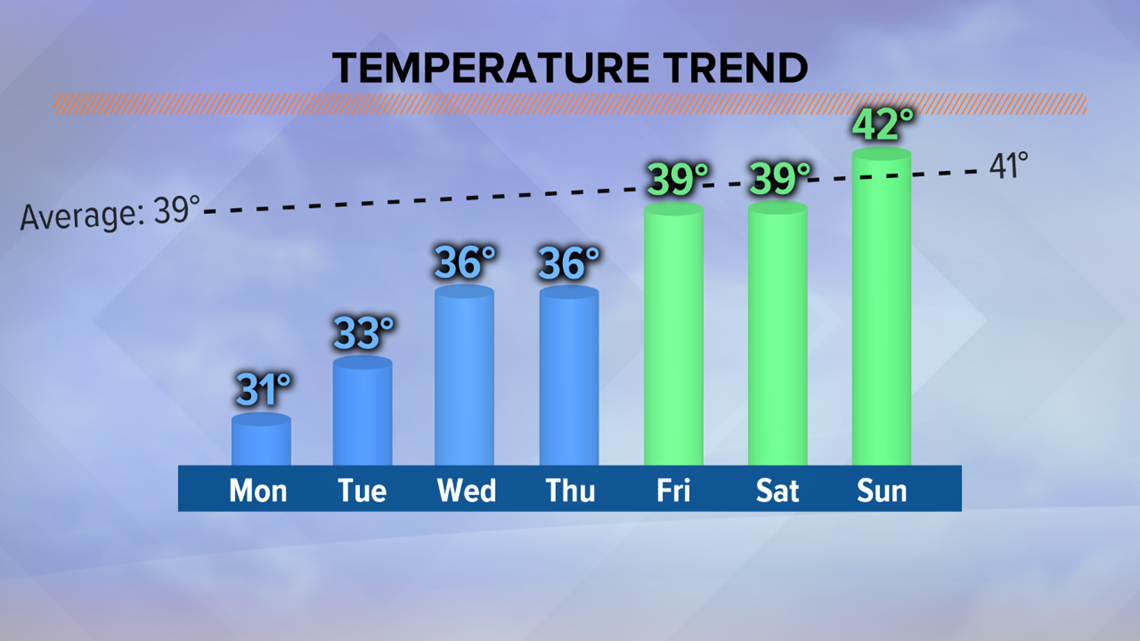 Just how temperatures dropped to the coldest they've been in almost 2 years, they climb out. Small, incremental changes each day will gradually bump our daytime highs and overnight lows back to where they should be this time of year.
By late this week, daytime highs will be in the upper 30s in Spokane with overnight lows falling into the upper 20s. Sure that sounds chilly compared to where we were just a couple weeks ago, but it is right about where we should be. The third week in February is typically chilly for us here in the Inland Northwest. Spokane usually sees daytime highs near 40 degrees with overnight lows still falling into the 20s.
That means in order for temperatures to soar to near 50 degrees, something drastic needs to happen. That something drastic just isn't in the forecast.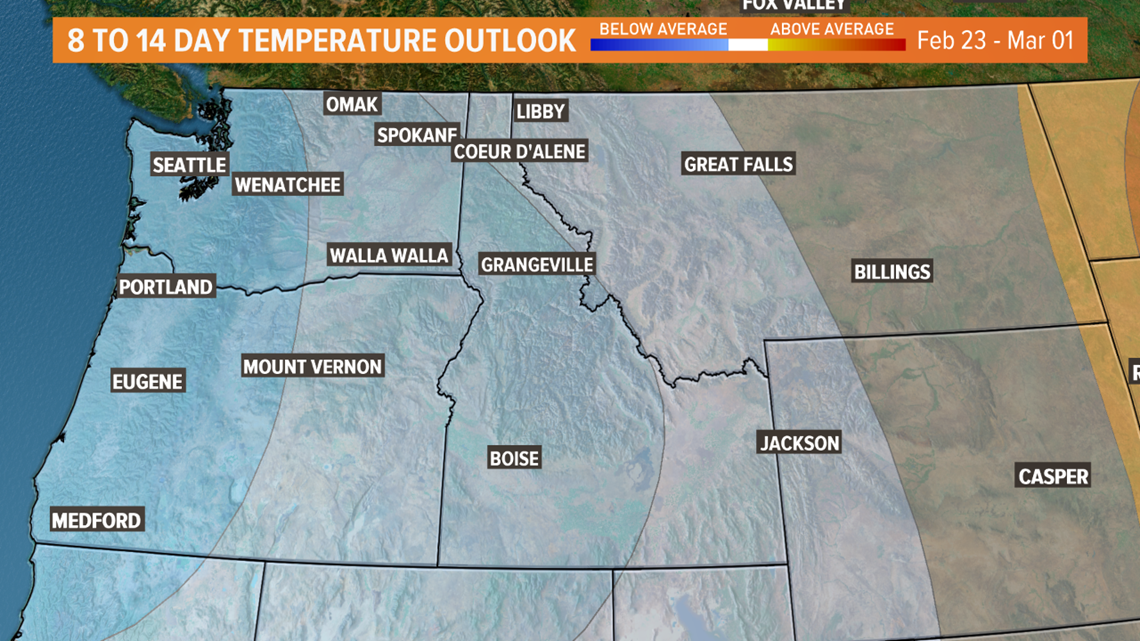 Long-range forecast models trend a bit cooler because of a trough that sets op over the northern tier of the United States. This is finally the La Niña pattern that was predicted months ago.
This pattern doesn't guarantee bitter cold, but it does mean that colder than normal temperatures are likely in the weeks and month to come.
Thankfully, we warm up quick this time of year. Spokane's average high temperature goes from 40 degrees on the 18th of February to 50 degrees just one month later. Coeur d'Alene isn't far behind.
This is the time of year the Inland Northwest starts warming fast. The next month brings about our fastest gaining of daylight and sun angle of the year, making it much more difficult to get any sub-zero temps in the forecast.
Realistically, even with long range forecast models trending cooler, we should start seeing our daytime highs climb above freezing and staying there as our warmup moves in next week.