SPOKANE, Wash — Spokane native and astronaut Anne McClain is preparing for her descent back to Earth.
In June, she will have spent nearly seven months aboard the International Space Station. She launched in early December for the trip that she'd been dreaming of since she was just 3-years-old.
As her time in space winds up, McClain has still been busy working.
Over the span of about a month, she's participated in her second spacewalk and has been working on several research projects.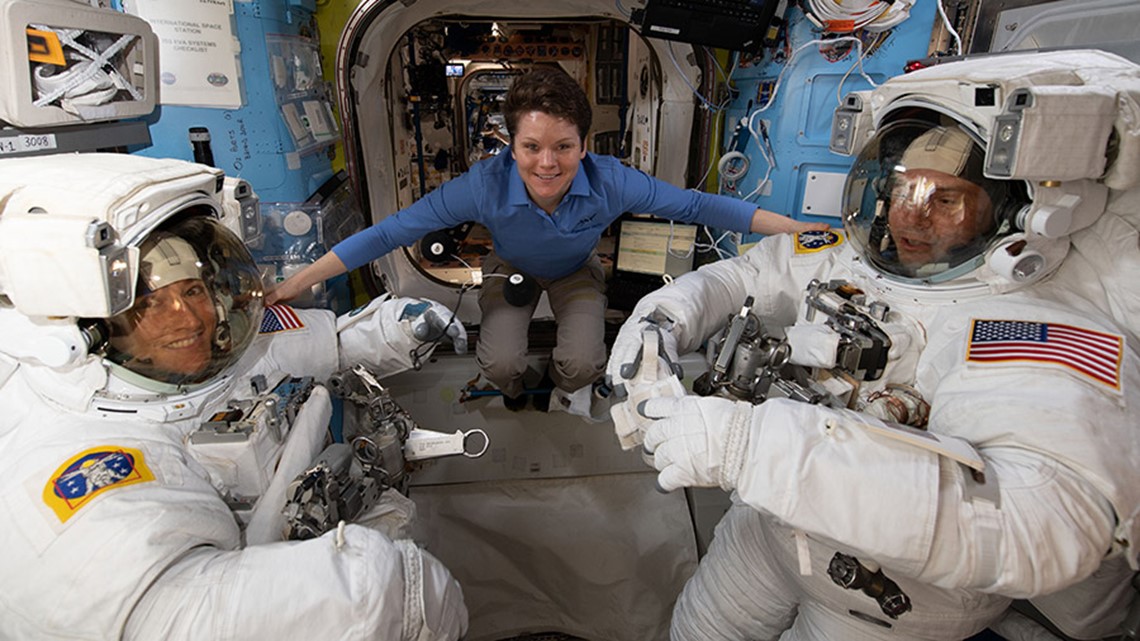 One of them is looking into immune system changes, body pressure and how astronauts can maintain good health while in space.
McClain has also worked with a robotic arm to do maintenance on the outside of the space station.
She's done biology tests looking into how radiation can affect space materials.
And when the SpaceX Dragon arrived at the station carrying more than five thousand pounds of research supplies, she and rest of the crew worked to unload it.
In her free time, McClain stays in communication with her family. She often sends email to them, most often communicating with her mother, Charlotte Lamp.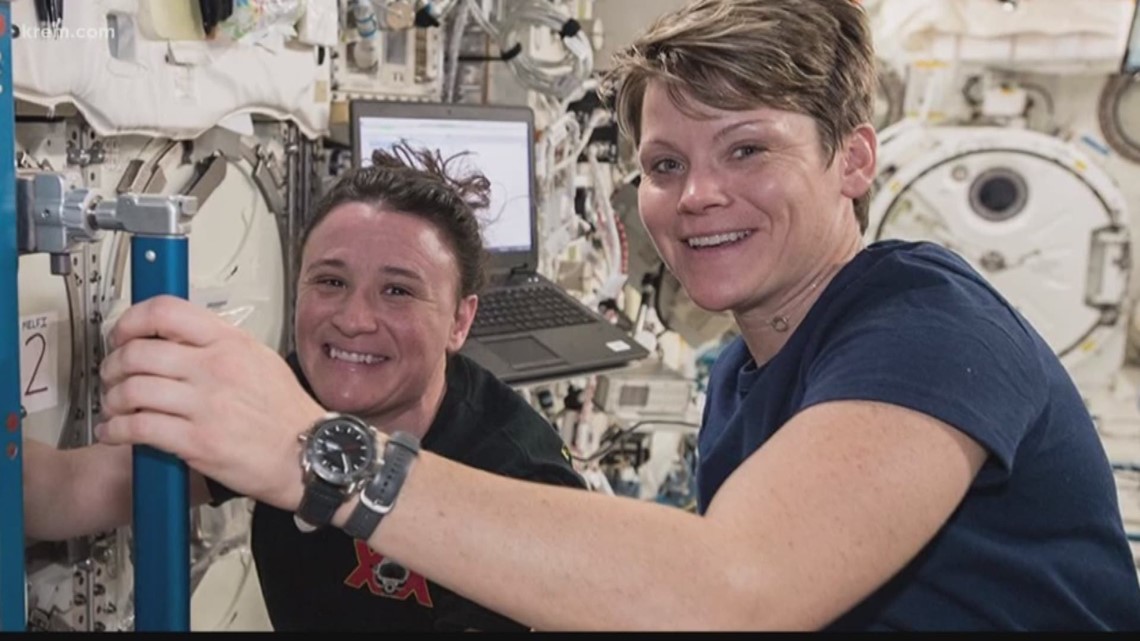 On Mother's Day, McClain wore a picture of her mother on her spacesuit sleeve with the words, "This is for you, Mom."
Charlotte Lamp said, while email helps her stay in contact with her daughter, she's excited to be able to hear her voice in person.
"Seeing her, hugging her, that's it," Lamp said. "I'm a mom, being able to hold her."