There is so much work to be done in the coming year to support our men and women who have served and continue to serve our country. Salute 2 Service is designed to make it easy for you to be involved. Below, we share some of the amazing groups, services, and agencies that support the military members of our community. We hope you can share in the opportunities and share your stories with us here at KREM 2.
Honor Flight of the Inland Northwest: The group is accepting applications. Click here if you would like to apply as a veteran or as a volunteer guardian for the program.
PHOTOS: Veterans get warm welcome home from Honor Flight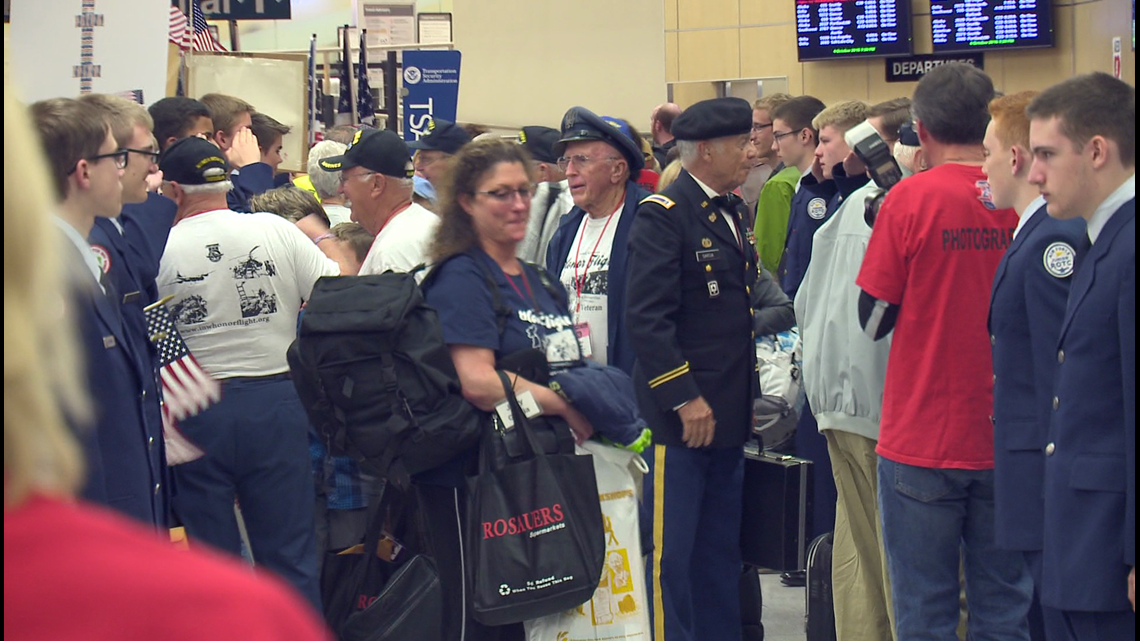 KREM 2 was able to fly with a group of veteran's this past fall. It was an amazing trip. Nearly 100 veterans that served in WWII, Korean War, and the Vietnam War were on the flight. Above are a few pictures from that flight.
Please learn more about the Inland Northwest Honor Flight group. Click here.