SPOKANE, Wash. — The Spokane Police Department currently spends more than $300,000 a year to use and store their officers' body-worn camera footage with a company named Axon.
The Spokane Police Department has agreed to pay Axon, formerly known as Taser, $310,523 a year for the use and storage of body camera footage for five years, from 2017 through 2021. This equals about $1.5 million total.
The footage is stored for future use in any lawsuits or criminal cases brought forward that involves an interaction with police. The storage may seem expensive — the Spokane Police Department could pay the salaries of six entry-level police officers each year with how much they spend on body cameras — but the department says they hope the cameras are here to stay.
Storing thousands of hours of video
Spokane was the first large police department in the state to institute body cameras in 2015 after the Spokane City Council approved the purchase in 2013. The usage is now common among larger cities across the country.
The increased usage of body cameras follows a nationwide trend of the public asking their police departments for increased accountability and transparency following multiple high-profile incidents involving the shootings of unarmed suspects.
All Spokane patrol officers wear body cameras. According to Officer Ryan Snider, who acts as the Spokane Police Department's body camera coordinator, this means approximately 230 cameras are used each day.
The department has purchased 339 pro licenses from Axon required for unlimited video storage. Unlimited video storage is important for the Spokane Police Department due to the sheer amount of footage produced each day.
An officer creates three to five gigabytes of video on an average day, Snider said. This adds up to about 6,000 GB a month. For reference, that equals more than 90 iPhones worth of video a month, if you have a 64 GB iPhone.
The Spokane Police Department currently stores at least 137 terabytes of video on Axon's website Evidence.com, Snider said. This is made up of 381,328 videos taken by body cameras worn by officers in Spokane.
"It starts to add up," Snider said. "You have the cost of buying the unit itself. You have the cost of mounting stuff, which is how officers attach it to their uniforms. You have the cost of the docks … you have the storage capacity at wherever you are storing it."
All videos are held for at least one year, and footage involving possible felonies are held for at least five years, Snider said. In situations such as officer-involved shootings, footage may be held even longer.
Axon categorizes the videos and helps schedule how long each video needs to be retained to comply with state law, according to Snider. It also allows for easy footage searches.
"I can just type in [an] officer's name and it would just give you those videos," he said.
While it is necessary to keep these videos, as they can provide important evidence in criminal cases and hold officers accountable, it isn't cheap to do so.
"Everything comes at a yearly cost and it just kind of stacks up from there," Snider said.
Other agencies face similar costs
David Makin, a criminal justice professor at Washington State University, said the yearly cost for Spokane to store their police body camera footage is common.
"It is [common]. I mean you look at Norfolk, Virginia. The Norfolk Police Department, based on my last conversation, they were spending about $300,000 a year," said Makin, who runs the Complex Social Interaction lab dedicated to analyzing body camera footage. He also speaks with police departments across the nation.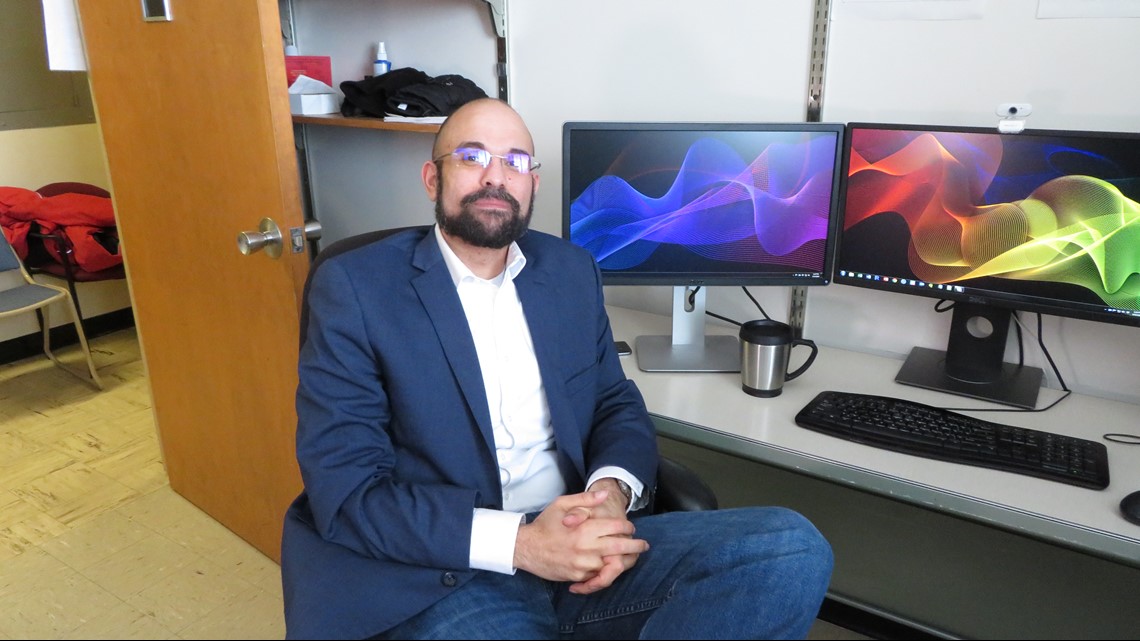 For the cost of storing body camera footage for one year, the Spokane Police Department could pay about 6 entry-level officers, with a starting salary of $51,576 a year, according to police documents.
Makin said it would likely be more expensive for most agencies, including those the size of the Spokane Police Department, to build the infrastructure needed to house all the videos and provide the manpower needed to sort videos and redact them for things such as public records requests.
"Trying to build an infrastructure for that volume of data, you can understand why the allure of the cloud is something that brings a lot of agencies on board with certain vendors," Makin said.
WSU explores body camera footage beyond accountability
The Spokane City Council approved the adoption of body cameras in 2013 in order to increase accountability.
Makin said that the usage of body cameras should not stop solely at holding officers accountable.
"I'd say probably the hardest question agencies struggle with is, 'how do you make use of the footage,'" Makin said. "It's one thing to intake all these volumes of footage. What do you do with it?"
That's part of what Makin researches at his CSI lab, as he and WSU students from various disciplines study footage and annotate it, making notes of hundreds of other variables.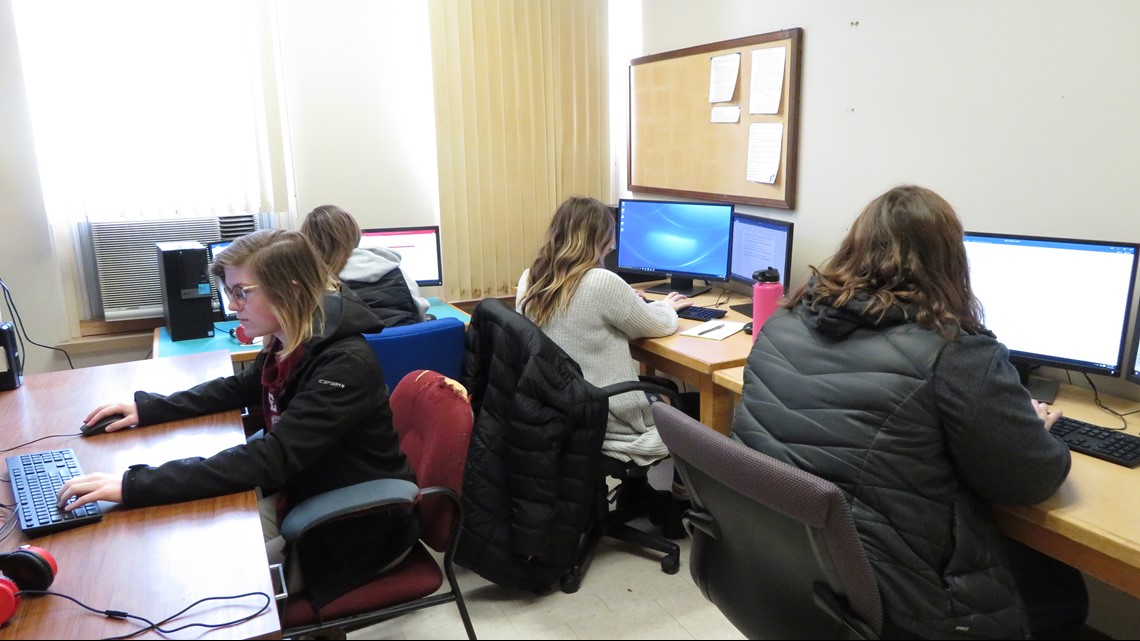 He said agencies he's spoken with have indicated they want to expand how they use body camera footage.
"That's a really limited use of something that's very expensive. So agencies are really thinking forward; 'how do we use this for risk management? How do we use this for training,'" Makin said. "That says a lot because that means that they're not just thinking about this as accountability."
Even when it comes to the use of footage for evidence and accountability, Snider says the cameras don't always provide a clear picture, due to something as simple as the placement of the camera.
Human error can also cause problems, such as if an officer forgets to turn their camera on while picking up evidence, or mounting the camera in such a way its view was obscured.
This can cause problems later on in a case, because if an officer then sets the evidence back down to pick it up on camera, or decides to too late and doesn't film themselves picking up the evidence, it can be seen as an officer planting evidence.
Currently, Spokane officers have to manually turn on their cameras, but the Spokane Police Department is due for an upgrade in the spring that would provide features such as cameras that automatically turn on at the sound of a gunshot, and GPS.
Despite the possible issues, officers say they hope the body cameras stay in use.
"Now that we have them, we like them and we would like to keep them," Snider said.
Note: A preview version of this story listed the yearly amount spent by Spokane police on body cameras as $321,372 a year. This number came from an email sent by Snider, but this number was different from the amount listed in the contract. This article reflects the number listed on the contract.
Have a tip for investigators? Email investigators@krem.com