SPOKANE, Wash. — There is a 70 to 75 percent chance of an El Nino winter in the Northwest, according to officials with the National Weather Service Climate Prediction Center.
El Nino winters often bring warmer than normal temperatures and below normal snowfall. That would mean warmer and drier temperatures for the months of December, January and February in the Inland Northwest.
PREVIOUS: El Nino winter predicted for Northwest
Below average snowfall during an El Nino winter is not a guarantee, according to NWS officials. During the El Nino winter of 1968/1969, Spokane saw snowfall of 78 inches during the season. That number was well above normal. However, less than 20 inches of snow fell during several other El Nino winters.
Spokane's average snowfall is around 42.7 inches, according to NWS. Last winter, Spokane saw more than 63 inches of snow.
RELATED: Spokane tops 60 inches of snowfall for the first time since 2011
The average El Nino winter snowfall is 34.4 inches in Spokane, 11.1 inches in Lewiston, 37.4 inches in Colville, 33.5 inches in Moscow, 48.2 inches in Newport, 62.7 inches in Priest River and 13.8 inches in Ritzville. These numbers are according to data from the winters of 1949 to 2012.
Climatologists refer to the average snowfall chart to deem a winter "El Nino."
On average, Spokane sees its first snowfall of the season around November 12. In 2001, Spokane's first snowfall was seen on October 12.
Mountain passes and ski resorts throughout the Inland Northwest have already seen autumn snow showers, but they have been contained to elevations higher than 5,500 feet. Below that, everything is falling as rain. As temperatures drop throughout the month of October, there will be a stronger chance for snow in Spokane and Coeur d'Alene, according to KREM 2's Evan Noorani.
Fall snow showers in the Inland Northwest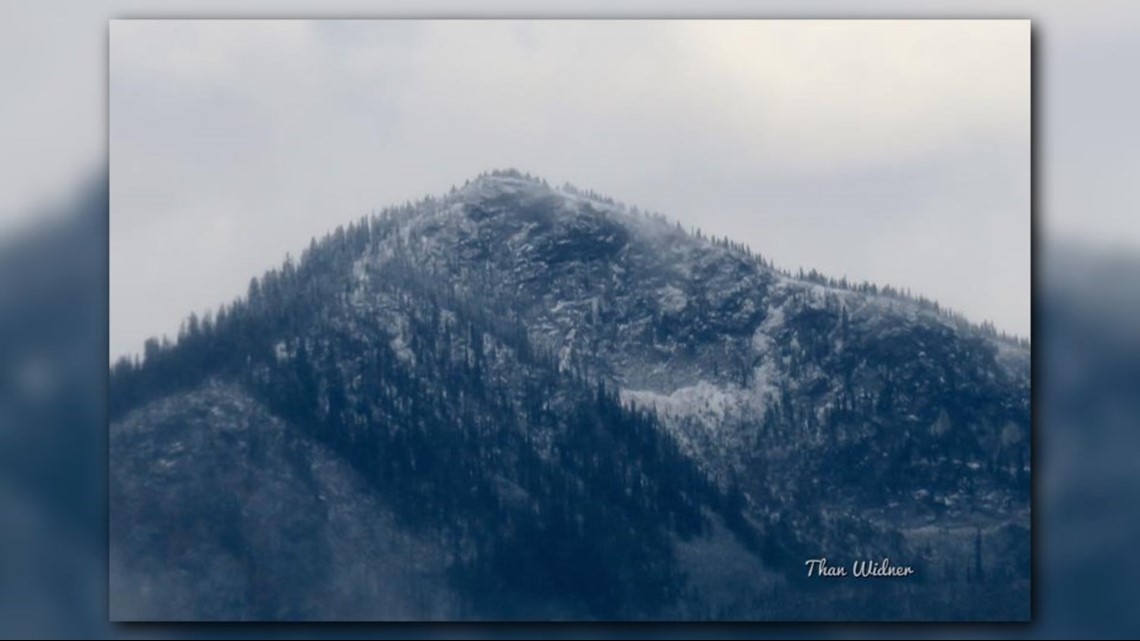 RELATED: Snow falling at North Idaho ski areas on Tuesday
RELATED: N. Idaho photographer captures Sep. snow shower in Bonners Ferry
Evidence of El Nino was already building in the central Pacific Ocean in August. Washington state's climatologist Nick Bond said our warm summer weather would not determine what would happen in the winter.
Last winter's opposite, La Nina, means warmer waters are found toward the western rim of the Pacific. That's when Washington typically experiences cooler and wetter conditions. Last winter saw plenty of snow in the mountains, building into a huge snowpack, which meant fewer water restrictions during the summer of 2018.
Despite all that snow, last winter's La Nina was considered a weak one. On the other hand, El Nino could limit snowpack for 2018/2019, meaning getting through the summer of 2019 could be more challenging.
WATCH: More on El Nino