Users of popular navigation apps like Waze are warning the services directed them to neighborhoods where wildfires forced closures and evacuations.
The issue stems from the way apps like Waze help users avoid commute nightmares such as heavy traffic or construction. Largely reliant on information supplied by other drivers, when the Google-owned app notices gridlock on a user's route, it will reroute the driver to quieter streets — even if they're empty because drivers had fled smoke and the threat of flames.
Waze, which also works with transportation authorities and a team of local map editors to keep the app updated, says on any given day, those enflamed neighborhoods would have been shown as off limits within an hour of two. "We worked really hard Wednesday afternoon to get our maps up to date and accurate," says Waze spokesperson Chelsea Russo.
Whether because the Santa Ana wind-fueled fires were spreading too fast — or some other reason — drivers Wednesday morning said the app's lag led to directions onto side-streets where fires had already closed them to traffic.
On assignment to cover the fires, a USA TODAY reporter midmorning Wednesday looked to Waze for an alternative route to the Getty Center museum, after fires had closed the normal route, Interstate 405 north.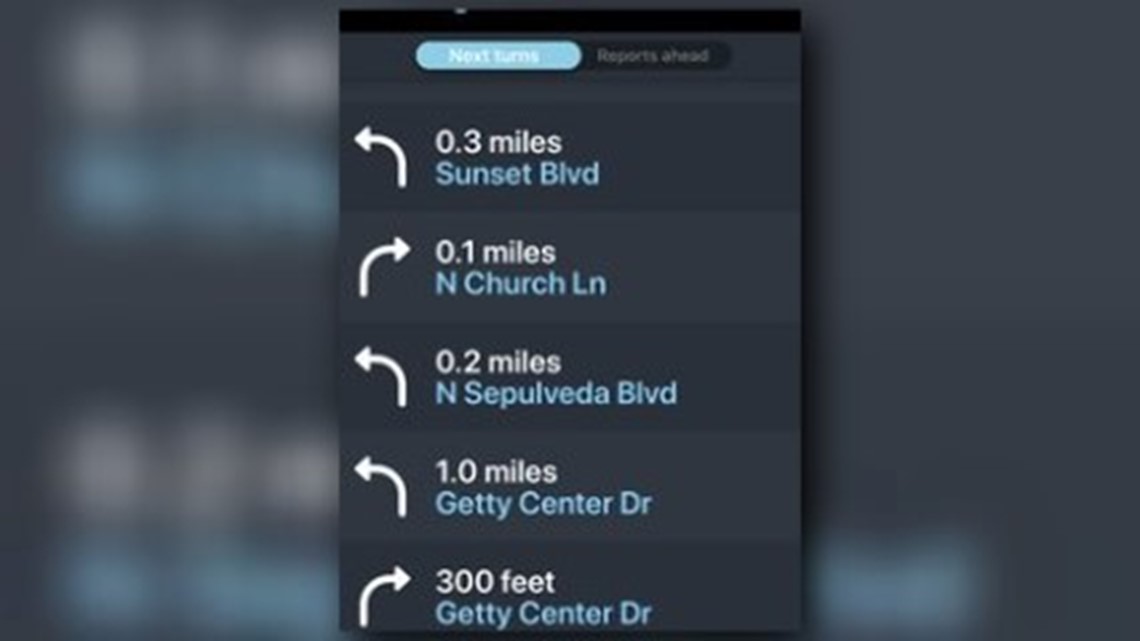 The app suggested backstreets of the mansion-blanketed L.A. neighborhood of Bel Air instead, turning onto Bellagio Road, a thoroughfare that runs into the heart of Bel Air. Not noted by Waze at the time, there was a cop standing at the intersection, stopping drivers from passing through the Bel Air gates because the road led to the belly of the Skirball fire.
On Wednesday morning, there was no indication on the Waze app that any streets on the suggested route would be in fire territory, or even that there was a fire going on. That didn't change on Thursday either.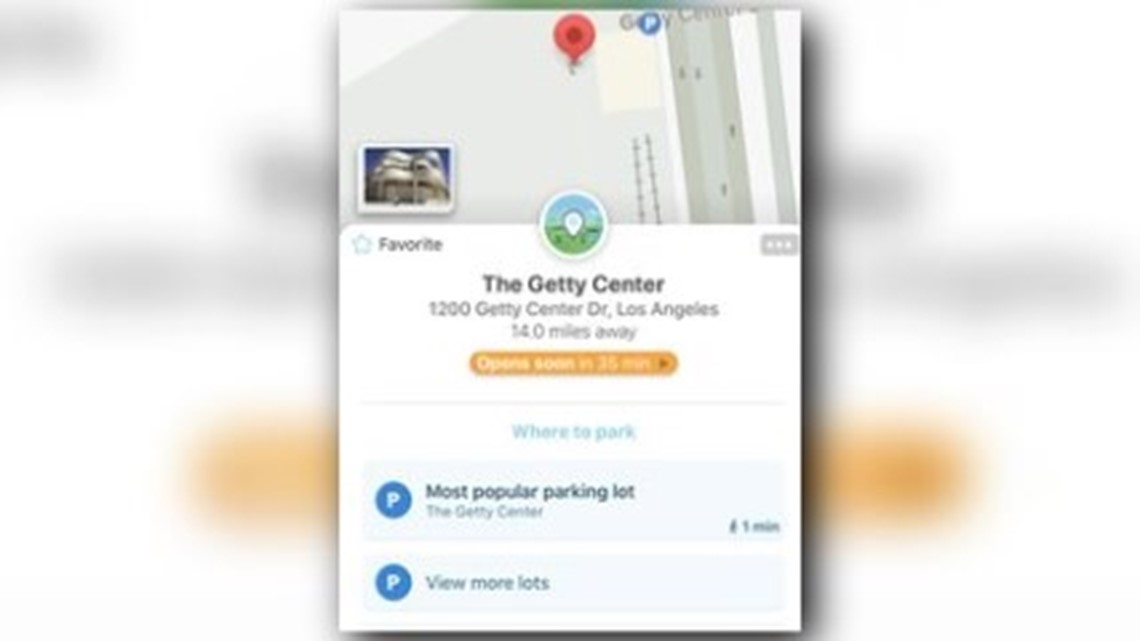 On social media, users asked Waze to update its service so it would steer drivers away from the fire. Other users sought to warn fellow drivers.
Google maps, waze, and apple maps all seem to think I can take the 405 to work and drive right through the fire without any problems. That's a problem.

— Punk&Spice Latte (@sch4) December 6, 2017
@waze 405 south and northbound in Los Angeles closed due to huge fire. Can you update the maps so I get rerouted? Since I am not in that area it won't let me make as closed

— 401(k) Expert (@401kexpert) December 6, 2017
I don't trust Waze. It just told me I could save 8 minutes by driving right thru a wild fire off the 405 Freeway.

— Andy Ruther (@AndyRuther) December 6, 2017
Waze and Google Maps are consistently ranked among the top navigation apps on Apple's App Store. Commuters in heavily congested areas like Los Angeles rely on the apps to cut minutes or sometimes even hours from their drives, a feature that's led to a loyal following for the app.
But sometimes routes go awry.
The Los Angeles Police Department was alerting users of navigation apps to avoid using them so they don't end up near the blazes, reported The Los Angeles Times. Waze's Russo said the LAPD was working off Wednesday morning information.
An LAPD spokesperson didn't return a immediately return a request for comment.
The app now includes closures on approximately 110 road segments in the area of the fires, as well as the locations of 16 shelters, according to Waze. Users can also make emergency calls from within the app.
What you don't see in Waze, or the other transportation apps, are notices that you may be driving into a fire area. A query for directions from Los Angeles to Santa Paula, where are there are many fire-related closures, for instance, would normally call for traveling north on 101 and switching to the 126 freeway. But Waze Thursday instead called for many backroads--which could be expected, but with no mention of the fire-related alternative route.
Google Maps and Apple Maps offered similar routes, and neither mentioned the fire either.