BOISE, Idaho — The Idaho National Guard deployed hundreds of Citizen Airmen and Army Soldiers over the past few days to territories across Europe and Africa for multinational training summit - with participation from over 20 countries - in two exercises known as Air Defender and African Lion.
Idaho National Guard (IDNG) stated that "both exercises test the U.S. military's strategic readiness to deploy, fight and win in complex, multi-domain environments."
In a statement, IDNG ensured that neither exercise is the result of, or response to, any specific world events; but rather is part of the ongoing commitment the United States has to maintaining international partnerships and global security via strong military relationships with our allies and partners.
The Air Defender Exercise:
Over the span of a few days, between June 1 and June 5, more than 100 Airmen from Idaho's Air National Guard traveled to Germany to attend the training exercise, Air Defender 2023. The deployed Airmen are of the 124th Fighter Wing.
The training is NATO's largest since the program's foundation - providing operational and tactical-level field training.
Air Defender 2023 is a German-led, multinational, live-fly exercise that takes place between June 12 and June 23. The primary hub for the military training exercise is in Germany, with additional locations in Czech Republic, Estonia and Latvia.
More than 20 countries are participating in Air Defender 2023 and the training includes over 85 aircraft (including six 124th Fighter Wing A-10 Thunderbolt IIs) from 44 different Air National Guard units and 35 states.
"The United States values the relationship with our German Air Force allies and this exercise not only fortifies our commitment but also strategically unites us," said Col. Chad Kornberg, 124th Fighter Wing commander.
The Air Defender exercise challenges participating nations to practice collective defense strategies. The exercise focuses on Germany's ability to command and control a multinational air force operating from German airfields.
Partner nations will then test their abilities and practice potential infiltrations by integrating various tactics and platforms from multiple nations - then using provided aircraft and systems to carry out a specific mission, ultimately formulating a effective counterstrategy.
"The 124th Fighter Wing's participation in Air Defender '23 as well as the 116th Cavalry Brigade Combat Team's participation in African Lion are clear demonstrations of the Idaho National Guard's readiness and relevance," said Maj. Gen. Michael Garshak, adjutant general of Idaho and commander of the Idaho National Guard.
"Both deployments provide us the opportunity to fulfill our critical role in the United States' defense commitment to our international allies and partners."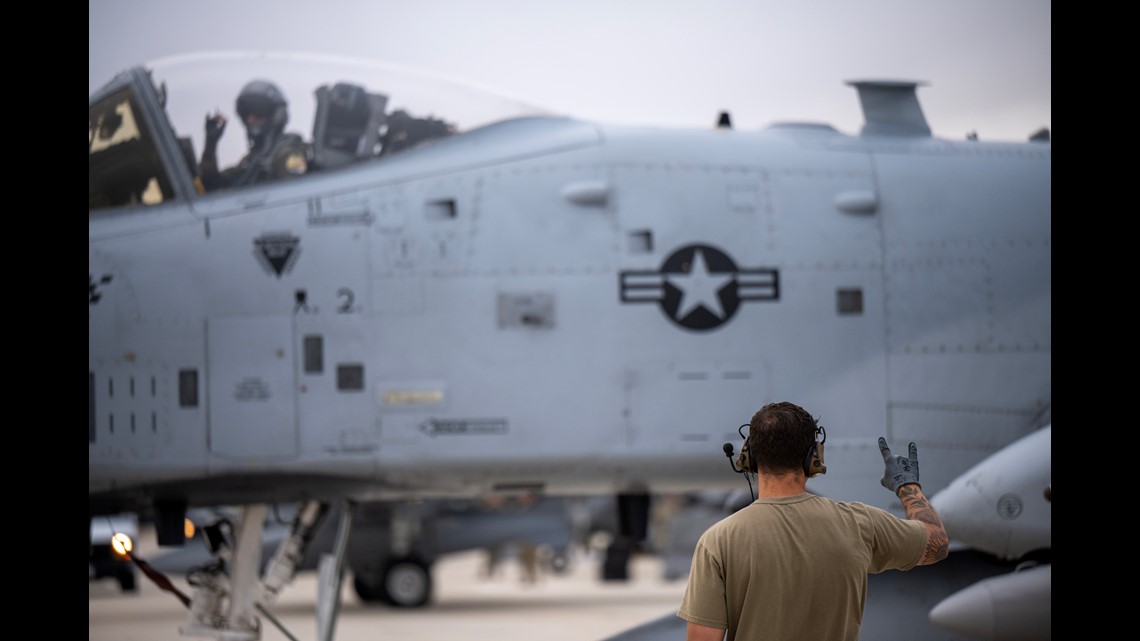 The African Lion Exercise:
Additionally, more than 150 Idaho Army National Guard Soldiers of the 116th Cavalry Brigade Combat Team were mobilized to Morocco on June 4 for U.S. African Command's largest exercise, African Lion 2023.
"This exercise demonstrates the 116th CBCT's ability to mobilize anywhere in the world," said Col. Eric Orcutt, 116th CBCT commander. "We are looking forward to training alongside the Royal Moroccan Armed Forces."
The African Lion exercise boasts nearly 4,000 U.S. service members training alongside 4,000 service members from 19 other organized militaries from Africa, Europe and South America.
African Lion is an annual training exercise that was founded in 2008. African Lion 2023 exercises started in May and is taking place across Ghana, Morocco, Senegal and Tunisia.
"Our Soldiers are excited about this opportunity to conduct meaningful training in a unique location," said Orcutt.
The exercise provides an opportunity to conduct realistic, dynamic and collaborative readiness training in an environment that intersects multiple geographic and functional combatant commands - featuring multiple combined arms live-fire exercises and three humanitarian civic assistance program events.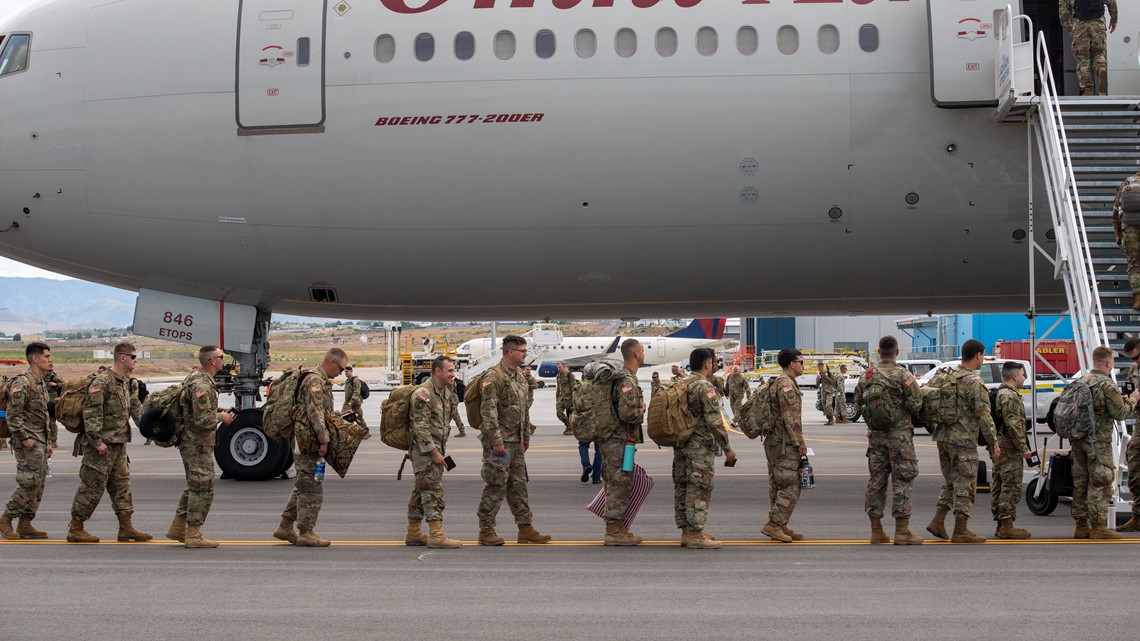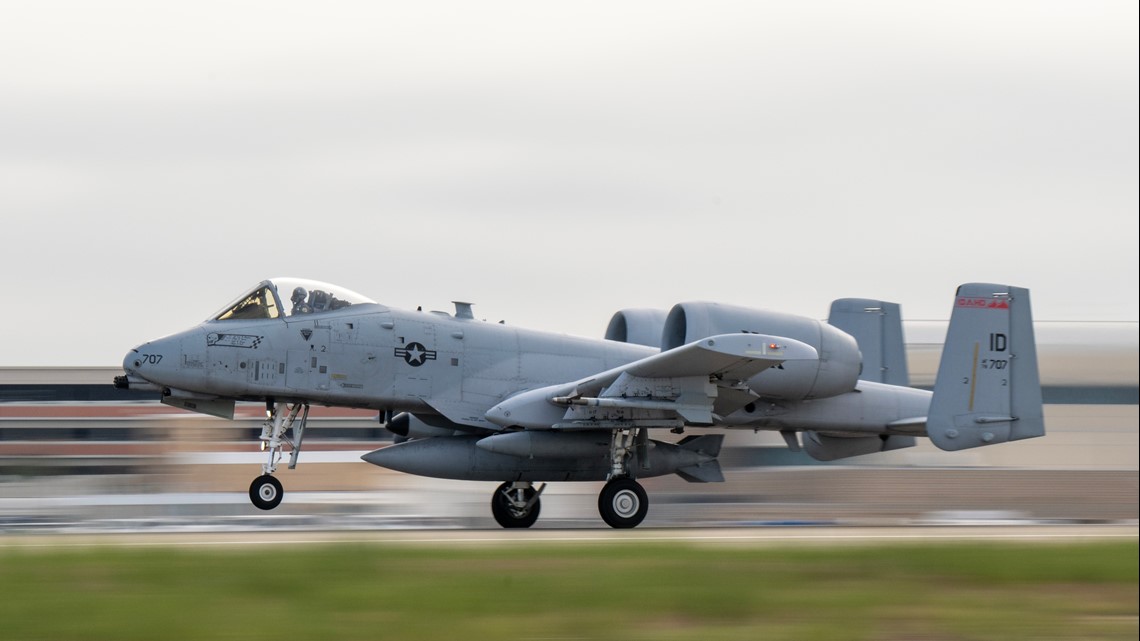 In addition to these two exercises, other Idaho Air National Guard personnel are currently deployed to the European, Pacific and Middle Eastern theaters supporting real-world operations.
The 150 Idaho Army National Guardsmen are joining an already-deployed 600 IDNG personnel stationed in southwest Asia in support of Operation Spartan Shield.
Idaho National Guard said that personnel participating in African Lion 2023 and Air Defender 2023 are scheduled to return to the U.S. within the month.
See the latest news from around the Treasure Valley and the Gem State in our YouTube playlist: