A photo of a Coeur d'Alene artist's project right outside her home is receiving more online attention.
The project sits outside Howard's home near Midtown Coeur d'Alene. In December, a Facebook post about the project from Howard had been shared close to 30,000 times.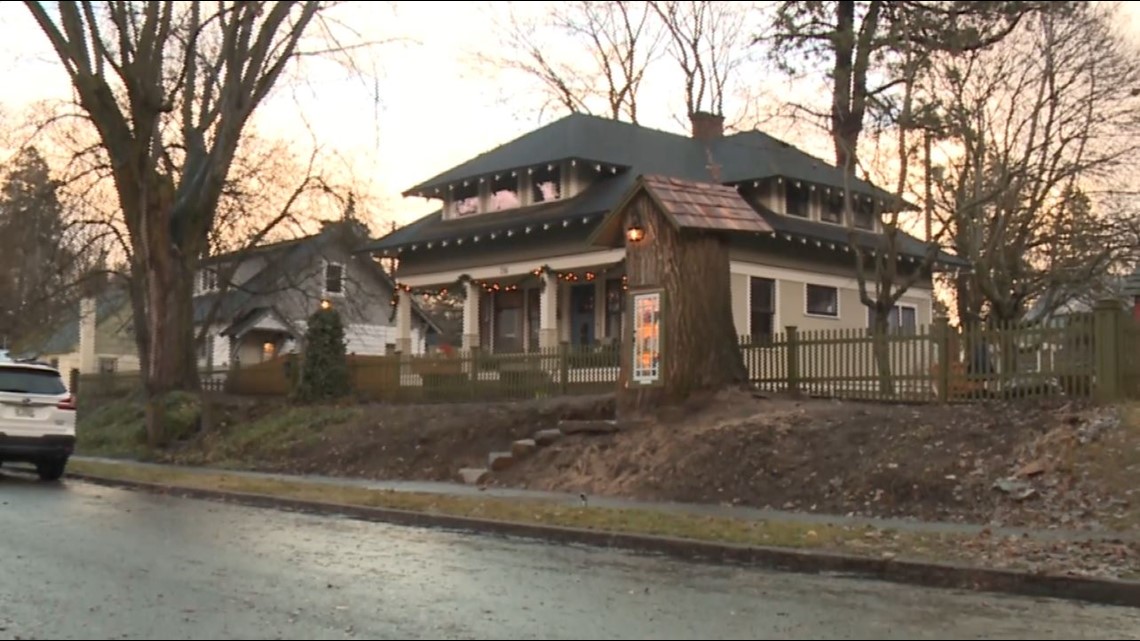 Howard told KREM that her family decided to remove most of the tree after branches began to fall dangerously on cars and the sidewalk below. The core of the tree was starting to rot, Howard said.
After having previously created a separate little free library for an unrelated project, Howard said she felt inspired to create one inside the stump that remained from the tree. The library features a swinging glass door, steps, and interior and exterior lights.
Little free libraries are free book exchanges typically found in small, artistic containers in neighborhoods. According to the organization's website: " A Little Free Library is a 'take a book, return a book' free book exchange. They come in many shapes and sizes, but the most common version is a small wooden box of books. Anyone may take a book or bring a book to share."