ST MARIES, Idaho — Warning: The image in this article of tundra swans shot could be disturbing for some readers.
Idaho Fish and Game (IFG) is asking for information about the illegal killing of six tundra swans in North Idaho.
According to IFG, conservation officers received information on Friday about six tundra swans that were found shot and left to waste near St. Maries, in North Idaho.
IFG conservation officers said the swans are believed to have been killed on the weekend of March 25-26. The bodies of the birds were found approximately one mile upriver of St. Maries on the Railroad Grade Road in a private and flooded land.
The tundra swan, or Cygnus columbianus, migrates long distances from the Arctic tundra to the Atlantic and Pacific coasts of the U.S., to lakes with long shorelines. Tundra swans are also called whistling swans because of the sound of their wingbeats.
IFG is asking anyone who might have seen or heard something related to the incident to contact Conservation Officer Dustin Horn at (208) 916-6871 or to call the Citizen Against Poaching hotline at 1-(800) 632-5999. People can also report information online.
A Citizens Against Poaching monetary reward will be requested for individuals who provide credible, detailed information which significantly helps to identify the person(s) involved and which leads to any relevant charges.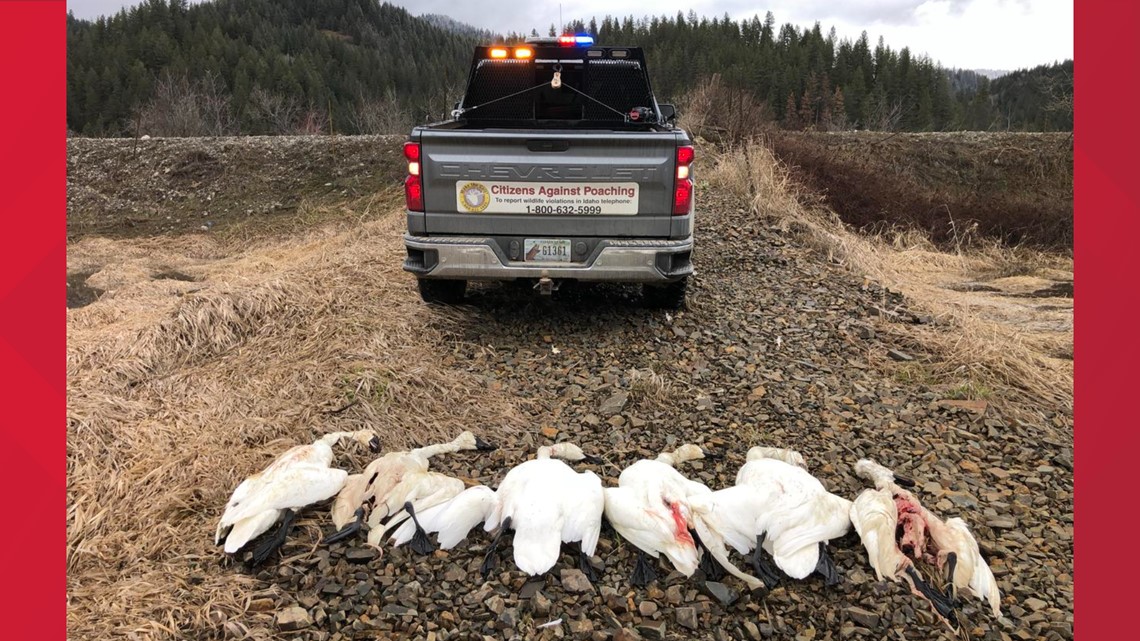 DOWNLOAD THE KREM SMARTPHONE APP
HOW TO ADD THE KREM+ APP TO YOUR STREAMING DEVICE
ROKU: add the channel from the ROKU store or by searching for KREM in the Channel Store.