YAKIMA COUNTY, Wash. — The U.S. Marshal's Service is offering up to $1,000 for information leading to the arrest of any of the inmates who escaped from the Yakima County Jail Monday night.
The Yakima County Sheriff's Office said around 7 p.m. 14 inmates from Annex C in the Yakima County Jail escaped the jail by breaking open an exterior fire door by using a table. Eight of the inmates were captured late Monday night and are back in jail. The other six inmates are on the loose
The 6 escapees have been identified as:
34-year-old Tyrone Adam Mulvaney from Moses Lake, WA
26-year-old Andrew Derrick Wolfley from Union Gap, WA
27-year-old Neftali Serrano from Yakima, WA
31-year-old Fernando Gustavo Casteneda-Sandoval from Yakima, WA
28-year-old Hugo Alejandro Amezcua-Hernandez from Yakima, WA
27-year-old Miguel Angel Chavez-Amezcua from Moses Lake, WA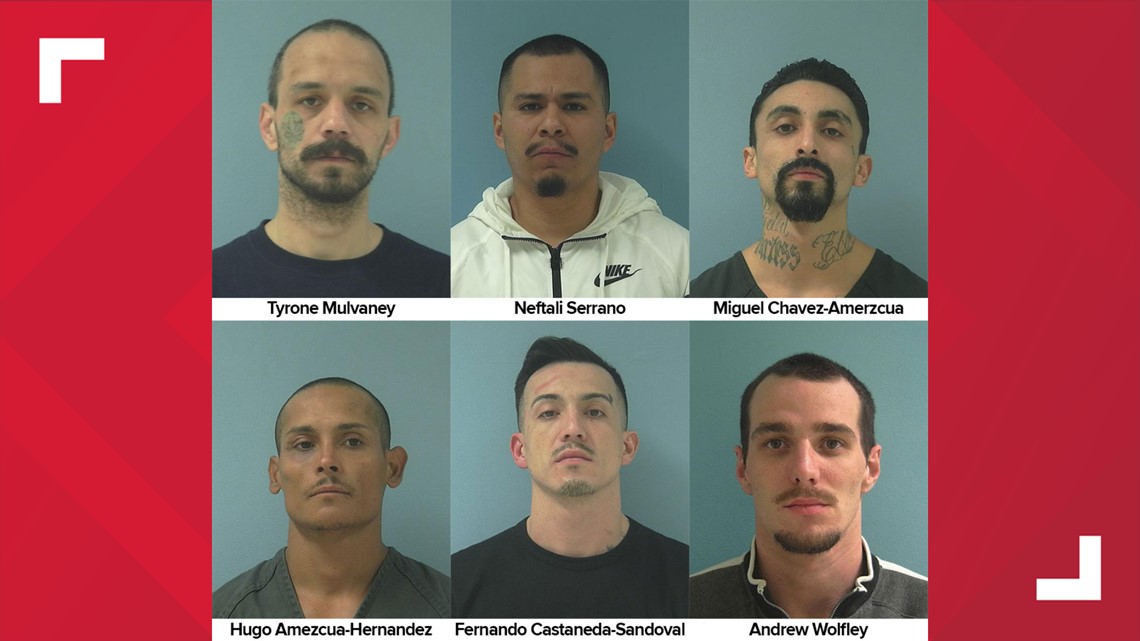 Police are asking anyone in the Northeast or Southeast part of Yakima to be on the lookout for the inmates and to report suspicious activity to 911.
The inmates are believed to be wearing green shirts with orange sandals, they could also be barefoot according to a tweet from the Yakima Police Department.
If anyone has information on where the escapees may be, you're asked to call the U.S. Marshal's tip hotline at 1-866-865-TIPS.
You can also send in tips to Crime Stoppers Yakima County at (800) 248-9980 or www.crimestoppersyakco.org.