SPOKANE COUNTY, Wash. — A Spokane staple shut down permanently on Sunday.
The White Elephant opened its doors 75 years ago. And today, it opened its doors to the public for the last time.
Whether you want toys, clothes or camping equipment, this store had it all. They also had the community.
The White Elephant is a family owned and family run business. Previous financial issues were intensified by the coronavirus pandemic, and the store is permanently shutting down.
With all the excitement of customers flowing in for sales, hosting an auction, and hanging out with their employee cousins, the Conley family is still figuring out where they stand.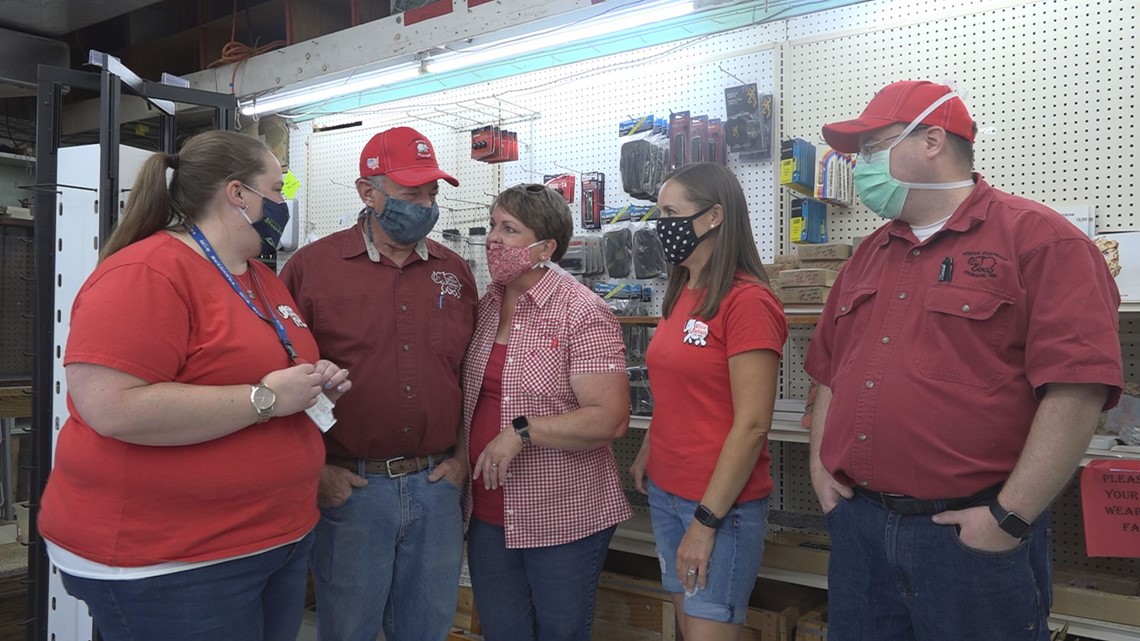 "I cant really describe how i feel," said grandson and employee Steve. "There's no such thing like the white elephant that I've ever encountered anywhere else."
The shock of closing down the family business has finally set in. Steve worked at the White Elephant while they were selling off all their inventory.
His grandfather, Richard Conley is the co-owner. You may think he would be sad today, but he is feeling positive and hopeful.
"I'm very anxious to start doing things with my grandkids, like going out and using some of the stuff I've been selling all these years, camping gear and fishing gear," he said. "I've seen it in boxes but I've never seen it out of the box."
Now he has the time to be with all of them. All 116 grandchildren and great grandchildren. Most of which work at the store.
"This isn't going to change the community with my family," Steve added. "We've been pretty well mixed for a while now, and i think its going to stay that way."
They don't want to think of this as the end, but more of just closing the door.