VANCOUVER, Wash. — A dog product company that started in a Vancouver woman's basement 10 years ago will soon be selling products in some of the world's biggest retailers.
Terri Entler is the founder, president and CEO of Healers PetCare. The idea for her company came out of a tough lesson, after she went hiking with her dog on a warm summer day.
"Came back to the campground and every pad on every paw was burned off," she recalled. "We just had socks and duct tape. That's about all that was out there at the time."
After that, she decided to come up with her own solution. Her company's first product was a set of booties with rubber pads that protect dogs' paws.
"These booties are designed for healing. They breathe, they allow airflow, super easy to put on the paw and we have gauze and inserts that fit right inside. So it turns into a bandage," said Entler.
She consulted a Nike shoe designer to help develop her products and ran her company out of her basement until she was able to move into a warehouse in Vancouver.
After a decade of hard work, Entler said they're finally getting some traction.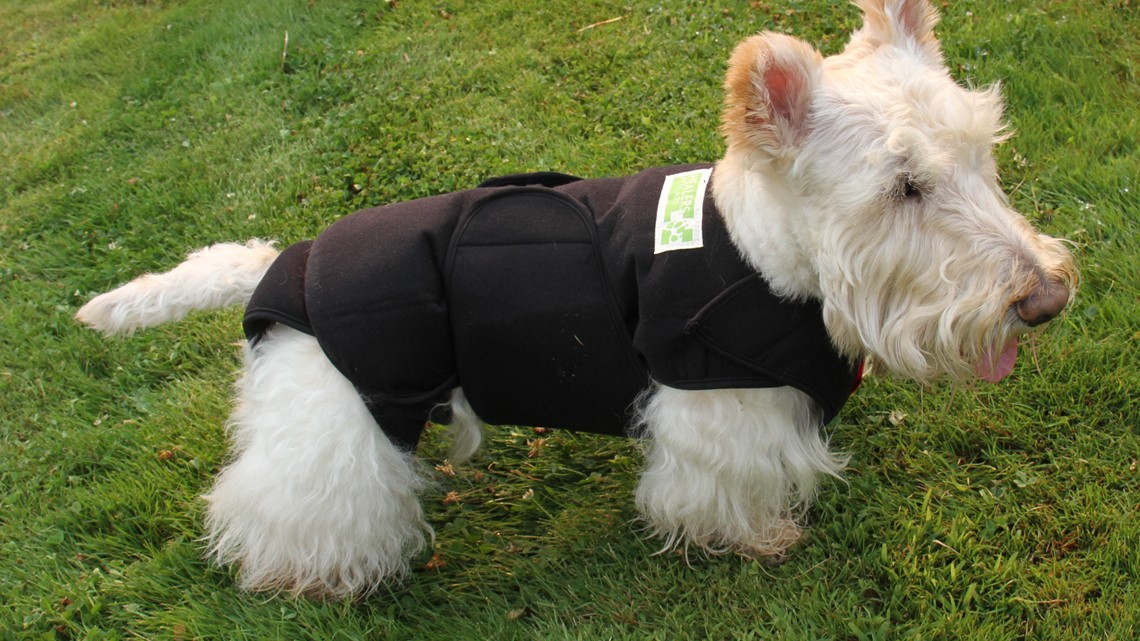 This year, the company won a "golden ticket" for Walmart's Open Call event, which gives small business owners and entrepreneurs a chance to get their products in Walmart stores.
More than 10,000 companies applied, and Healers PetCare was one of only about 300 companies that Walmart selected.
Entler said her first product to hit Walmart shelves will be full-body therapeutic and anxiety wraps.
"Pet parents are going back to work and now the pets are left at home, and so their anxiety is up," she said.
Laura Klink with the Oregon Humane Society said she agrees that a lot of pets are dealing with anxiety right now, and some of the reasons may be pandemic-related, such as getting used to crowds or staying home alone again.
"We've seen in many cases that having a T-shirt or some kind of wrap can really provide a little bit of comfort," said Klink.
Entler said it might be a while before the wraps makes in to Walmart stores as her company works through the supply chain.
However, she said Target has decided to pick up her original product -- the healing booties. She said they will be available in 1,400 Target stores starting next month.
"If you believe in what you're doing, believe in your product, and there's a market for it, you just have to keep plugging away and plugging away," she said.