SPOKANE, Wash. — Many Inland Northwest residents enjoyed hours of winter fun amid a weekend snowstorm — and so did their pets.
KREM viewers sent us adorable photos and videos of their pups, and even bunnies, playing in the snow.
Spokane picked up about an inch of snow through Monday morning, trace amounts of snow on Saturday and more than two inches on Sunday.
A record-breaking seven inches of snow fell on Friday. The previous record was 5.8 inches of snow set in 1979.
Megan Cottone sent us a handful of videos and photos of Instagram stars Chloe and Rue. The beagle and her bunny best friend have 16,000 followers on their Instagram account @thebeagleandthebun.
Other viewers sent us the cutest photos of their dogs and cats to brighten our Monday morning.
Photos: Pets enjoy weekend snow in the Inland Northwest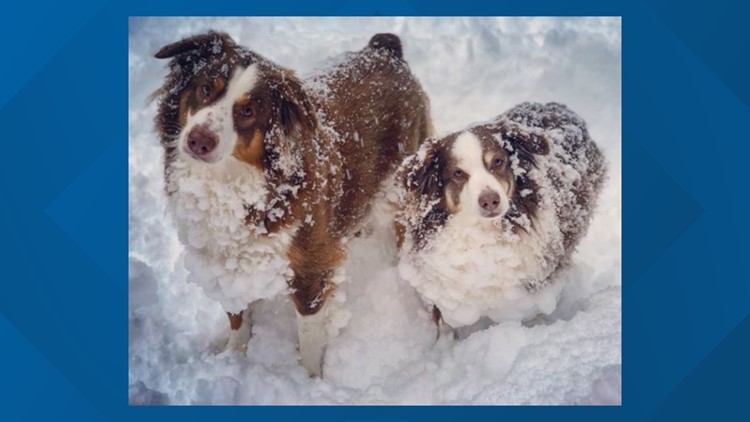 We're still looking for photos horses, llamas and other unique animals enjoying the wintry weather
Do you have pet photos to send us? Email pics@krem.com or send us a message on social media.