Tree crashed through roof moments after mom moved baby in 2015 windstorm
The wind was howling the night of Nov. 17, 2015 in Spokane.
Mom Kaylah Ophardt felt uneasy with all the commotion outside, and decided to take her then six-month-old baby Henry into the kitchen with her while she finished up dinner.
Moments later, a tree came crashing through their roof, right into her infant's bedroom.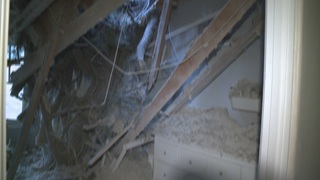 "It was really crazy when I heard the tree just like, snapped in half and went into the crib and touched the basement floor," said Becca, Kaylah's 9-year-old.
Kaylah Ophardt's choice to pull baby Henry from the bed just moments before likely saved his life.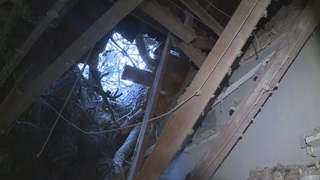 Just on the other side of the wall from the baby's room, 11-year-old Elizabeth was frozen in place.
"I was putting a snack from school in my backpack and there was a lot of stuff going on behind me and everyone was yelling," she said. "And I was just sitting there not knowing what to do."
"Lizzy was probably the closest to where the tree fell," mother Kaylah recalled. "So it went through the crib but she was out in the hallway, so maybe 10 feet? Too close."
Now, baby Henry can get around on his own two feet, but he's exploring a new house. After that stormy night, the Ophardt family moved out of the rental and into their own home.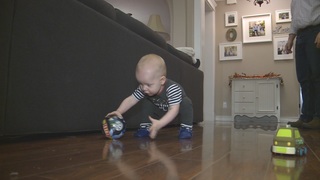 "When we were looking for houses, I made sure to find a house that didn't have any big trees," said Kaylah. "This experience really shows us how lucky we are to still have Henry and each other."
Baby Henry celebrated his first birthday this year w/ a lumberjack🌲 theme as a reminder how lucky the Ophardt family is to have him @KREM2 pic.twitter.com/TfU3uOcoEP

— Molly Trotter (@KREMMolly) November 17, 2016