SPOKANE, Wash — The heat is on. Temperatures across the Inland Northwest will soar to summer-like highs as we kick off the month of June. Most locations will climb more than 20 degrees above normal in the coming days, which is hot enough that it will be dangerous.
Spokane's hot temperatures have already broken an 84-year-old record. The record high for June 2 was 92 degrees set in 1937 and the temperature in Spokane reached 94 degrees on Wednesday.
A Heat Advisory issued by the National Weather Service covers all of the Inland Northwest. This includes Spokane, Coeur d'Alene, and Pullman in addition to central Washington which were the first locations to be placed under the advisory. The advisory went into place at 11 a.m. on Tuesday and will last through 8 p.m. on Thursday.
For most places under the Heat Advisory, temperatures will climb into at least the 90s and potentially above 100 degrees for some areas on Tuesday, Wednesday and Thursday.
Thursday's forecast of 94 degrees in Spokane would also tie the record for June 3.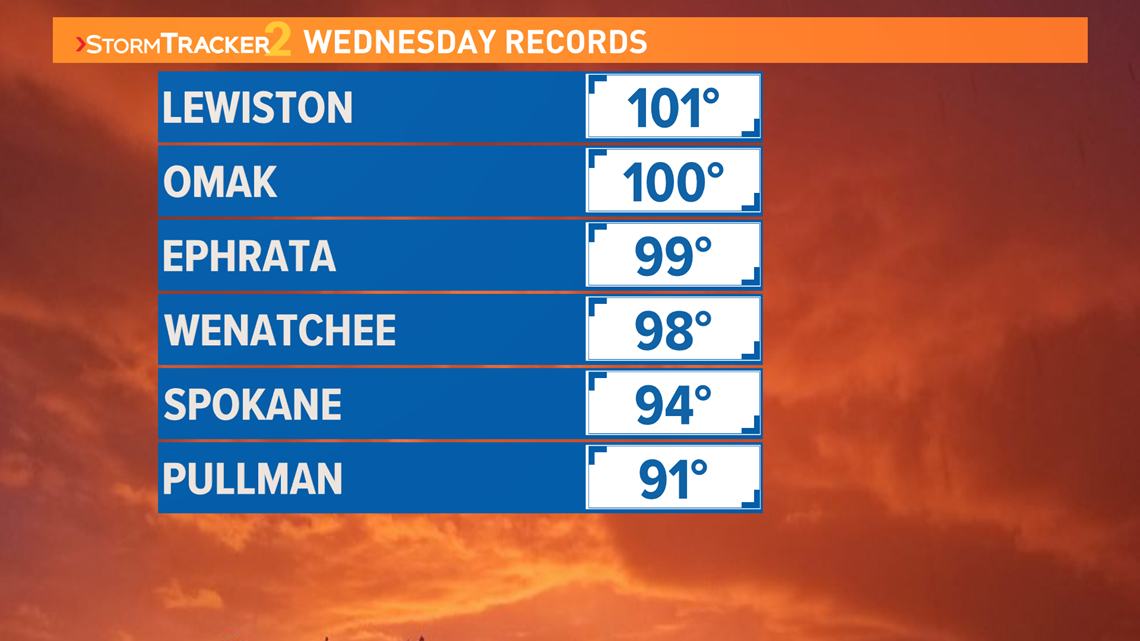 Drink plenty of fluids.
Limit time in the sun.
Light, loose clothing is the best way to stay cool.
Keep in mind, in this heat, cars and pavement heat up quick.
Be careful with pets and kids in the coming days as temperatures soar.
There is a cooldown on the way in the forecast. This weekend, our ridge of high pressure departs and a trough takes it's place. Temperatures will drop by almost 30 degrees by early next week.