SPOKANE, Wash. — Spokane saw snow start a little after 8 a.m. this morning, and Coeur d'Alene saw some flakes soon after.
Snow totals won't be impressive. Most areas east of the Cascades will pick up less than an inch of snow. A few places in the Northern Rockies might get a few inches of needed snow, and that includes resorts.
Rising temperatures mean most of the snow will melt by the evening commute.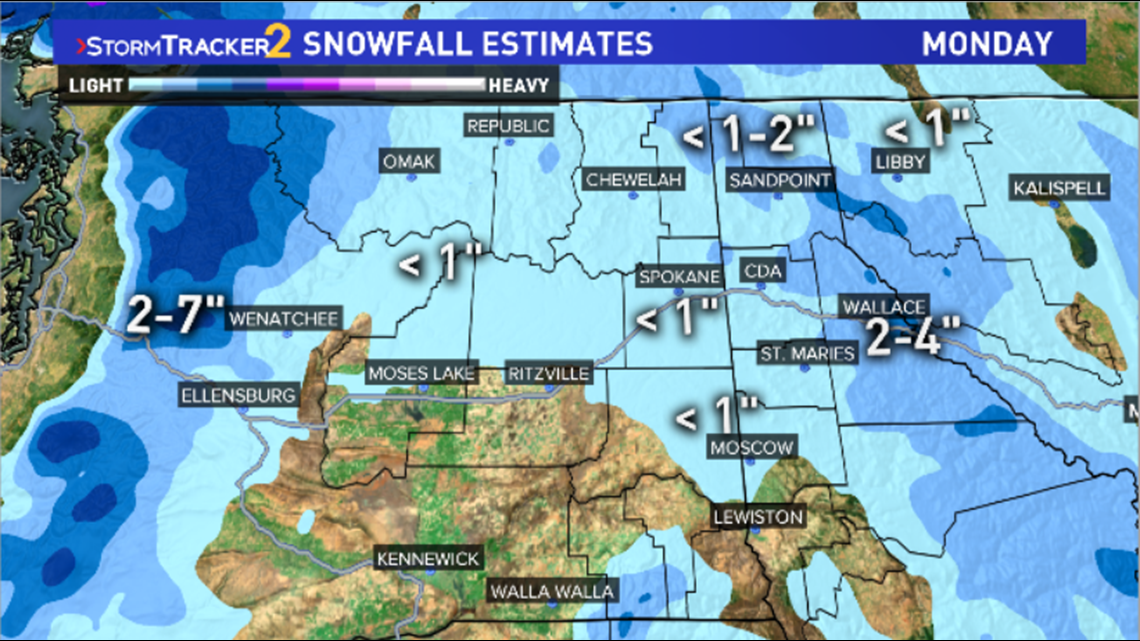 As quick as the snow moves in, it comes to an end. The quick-moving front exits late-Monday allowing a ridge of high pressure to build in through the end of the week. Normally that weather pattern means sunshine and mild temperatures, but recent snow and rain and the inversion will put fog in the forecast.