SPOKANE, Wash. — Spokane has a White Christmas after all!
Flakes started falling around 5 p.m. Dec. 25.
The next weather system moving into the Pacific Northwest waited until Christmas Day to do so. It started with heavy snow over the Cascades during the day before precipitation moved into eastern Washington earlier this afternoon.
This will mainly be a light snow event, with areas south of I-90 possibly seeing some rain mixing in. Spokane should pick up about 1-3 inches of snow through Saturday. Temperatures climbing above freezing on Saturday should make for good packing snow for snowballs or snowmen.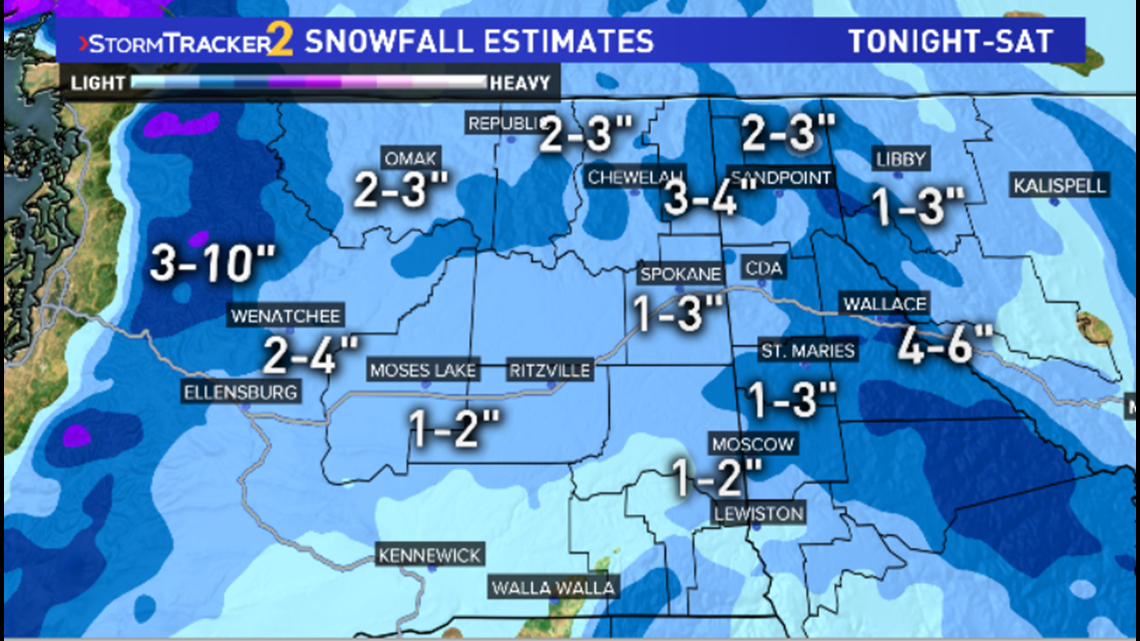 This is easily the best we could ask for during a warm December, which has given us more rain than snow recently. Before today, Spokane had only received 5.5 inches of snow for all of December, which is about 5.9 inches below average.
We'll likely have one more round of snow on December 30-31 to round out the year.
Travelers should keep in mind that the mountain passes will see heavy snowfall. Snoqualmie Pass could received 8-12 inches of snow through Saturday, Sherman Pass 2-5 inches, and Lookout Pass 4-6 inches.