SPOKANE, Wash. — A strong storm cell that moved through the Spokane area Friday night brought heavy rain, winds, thunder and lightning, and a confirmed two tornadoes.
The tornadoes touched down between 7:00 p.m. and 7:25 p.m. in the Spokane area. According to the National Weather Storm Survey, the first tornado touched down three miles Northeast of Airway Heights at approximately 7:03 p.m., leading to tree and powerline damage in the area.
The second tornado touched down in Spokane Valley between Freya and Dishman Hills Recreational Area around 7:20 p.m., impacting a mobile home park. Several trees were uprooted with a couple of trailers overturned.
NSW says they will be surveying storm damage through out the afternoon. They will release an official tornado rating sometime in the coming days.
Videos and photos shared by viewers show the swirling winds and damage across the area.
Here are some of the videos and photos from around the region. If you have photos or videos to share you can text them to 509-448-2000.
Samantha took these photos of damage near S. Fancher Road and E 4th Avenue in East Spokane. The photos show a trailer flipped on its top and a boat knocked from its trailer.
Stern took this video from Avista Stadium of what appears to be a funnel cloud forming past the outfield wall.
Jaclyn also captured what appears to be a possible funnel cloud.
Sharon shared photos of some trees that came down on East 5th. She said two cars were damaged but everyone is ok.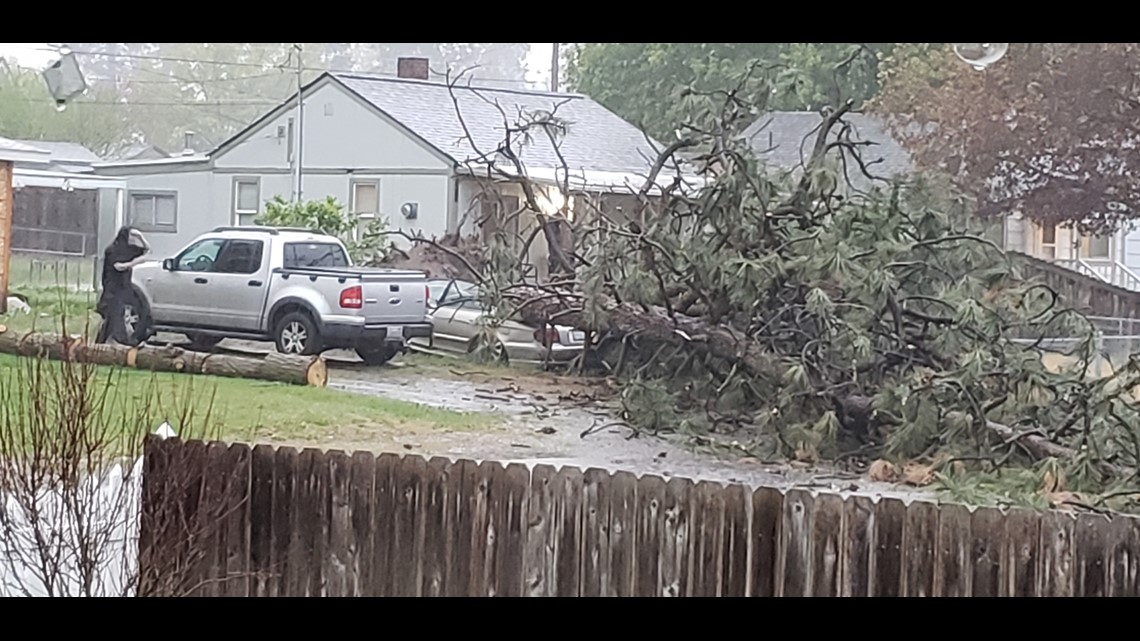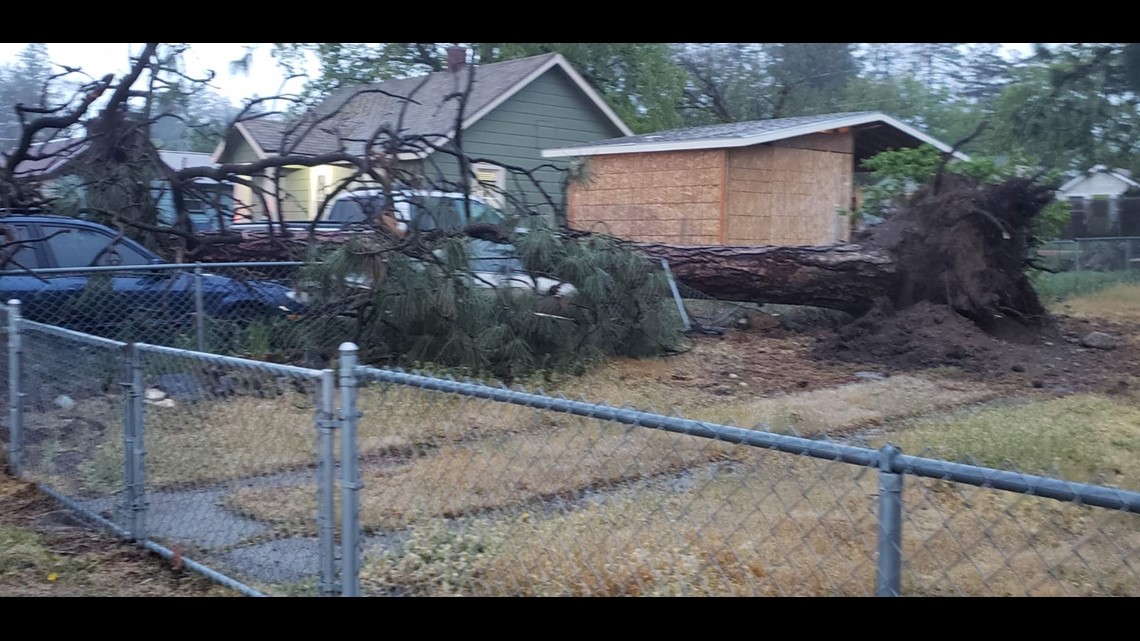 Another viewer shared some images from Airway Heights, where the storm brought lightning and thunder and also knocked down a large tree.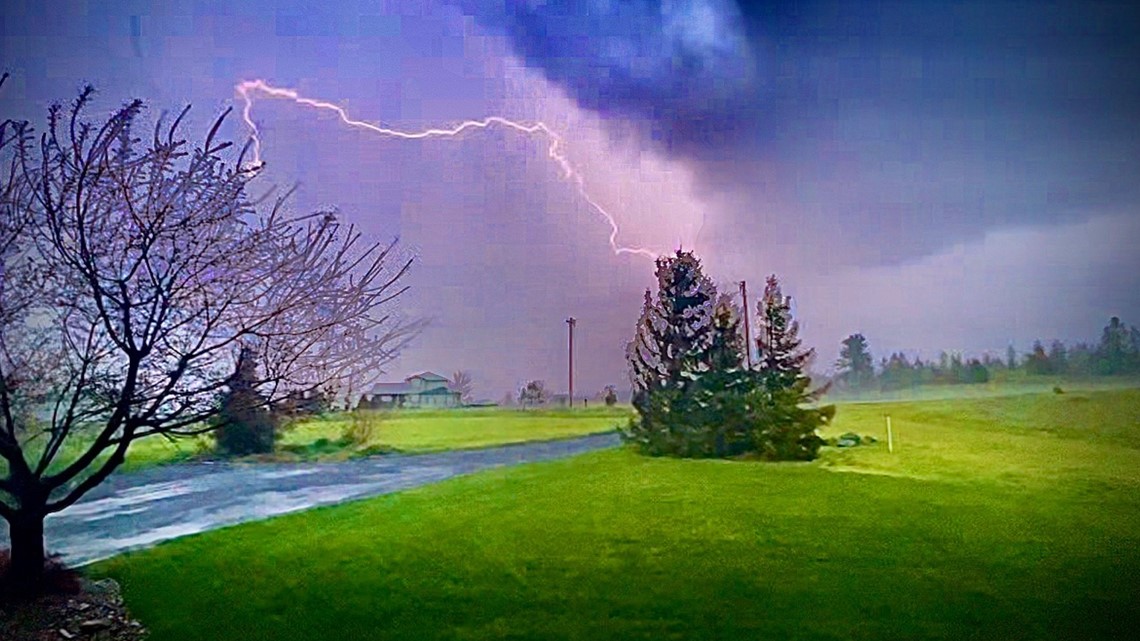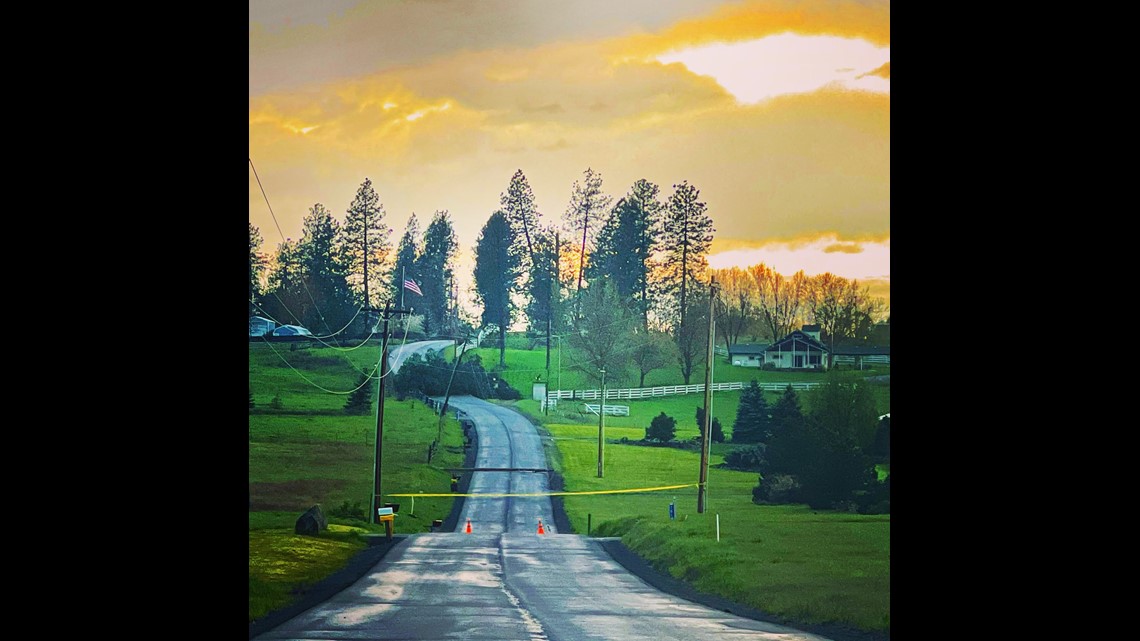 After the storm had moved through, many viewers saw a rainbow. One viewer shared this picture from the West Central neighborhood.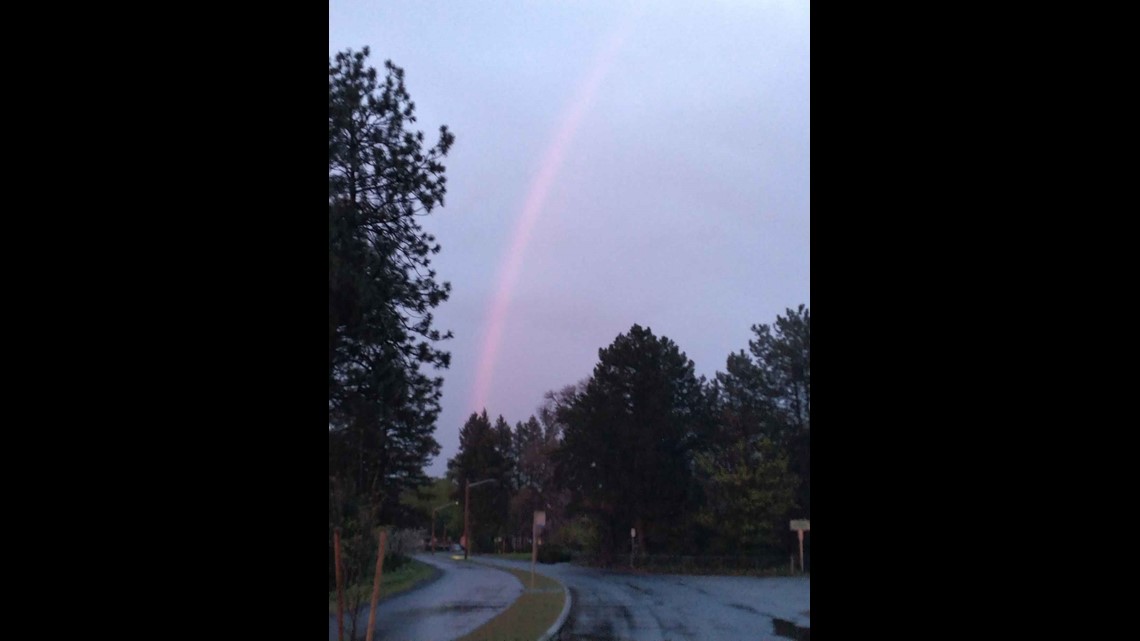 The National Weather Service says the "thunder chances should wane overnight, although scattered showers will continue."
Video from @Sternbc shows what appears to be a funnel cloud forming near Avista Stadium in Spokane.