SPOKANE, Wash — The easiest way to keep your home cool is to prevent it from heating up in the first place.
Good insulation, caulking, and weather stripping can help control the temperature inside your home. Shade trees, overhangs and awnings can also help.
There are plenty of ways to save some money when the temperature picks up, even some that range from low-cost to no-cost:
Air conditioning /Cooling
Setting the thermostat to 78 degrees or higher can save you around five to ten percent on cooling costs for every two degrees you raise the temperature.
Adjust the ceiling fans to turn counter-clockwise in the summer.
A fan will cost you about 90% less to operate, so use fans instead of central air conditioning whenever possible.
Change the air filter on a regular basis. An air conditioning unit with dirty filters can use five to ten percent more energy. In general, the HVAC system air filters should be replaced once a month.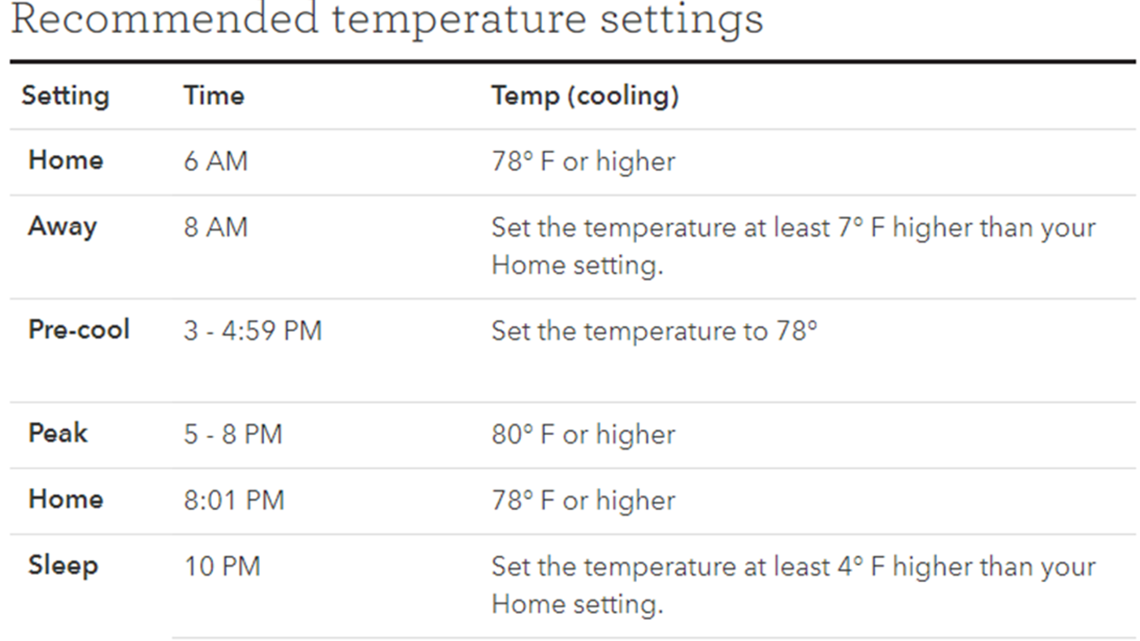 Use your oven, stove, dishwasher, dryer, washing machine and other heat-producing appliances early in the morning or later in the evening when temperatures are cooler.
Get rid of your older-model refrigerator or freezer, especially if you have an extra one in your garage.
Prepare cold meals or put your grill to work.
Consider using your microwave to cook or reheat your dinner during peak hours. Microwaves can actually use less than half the power of a conventional oven.
Keep windows, blinds, and draperies closed to keep the heat out.
Turn off unnecessary lights.