WASHINGTON, USA — The National Oceanic and Atmospheric Administrations's (NOAA) Climate Prediction Center (CPC) has declared El Nino to have officially arrived and scientists there have issued an El Nino Advisory.
The advisory states that the current El Nino conditions are forecasted to strengthen into the fall and winter. The CPC considers us to be in an El Nino event when sea surface temperature anomalies over the Central and Eastern Equatorial Pacific Ocean, warm and cross over the 0.5° C threshold of what the average temperature for that region is.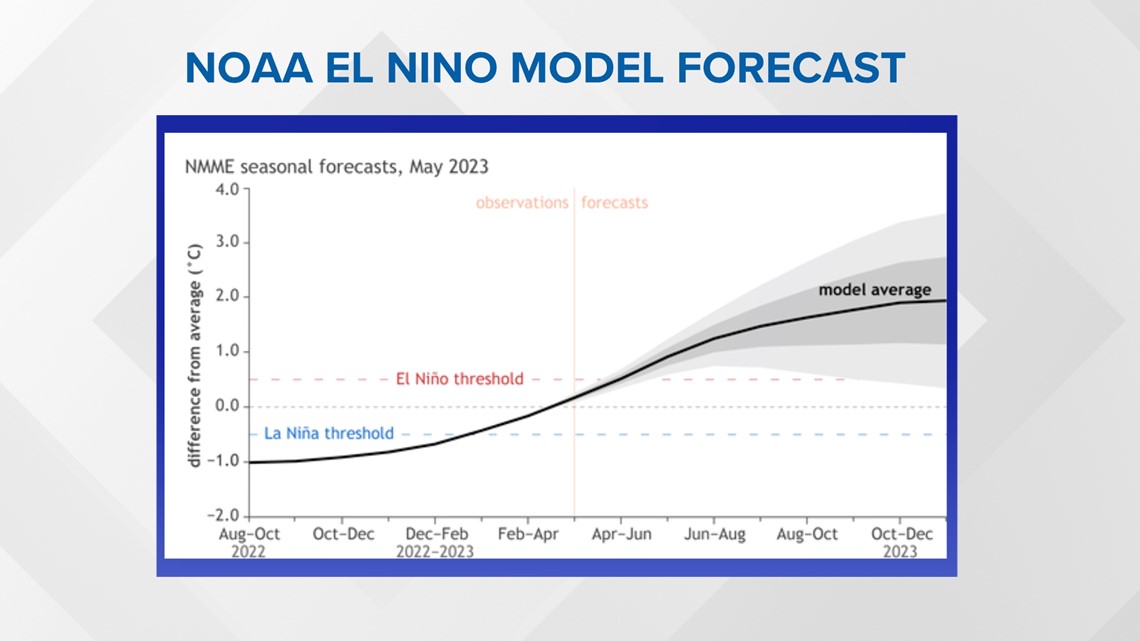 We are just moving into El Nino, it's and weak one currently (SST anomalies +0.5° to +1.0°.) Its impacts might not truly be seen until the fall and winter months when the climate phenomenon has time to settle in and strengthen, eventually influencing weather patterns.
In the CPC's El Nino/Southern Oscillation monthly outlook released Thursday, there is a 56% chance of a strong El Nino and an 84% chance of a moderate El Nino heading into the months of November through January. Historical impacts for the Pacific Northwest are for warmer and drier conditions during an El Nino event, however, it's not a guarantee.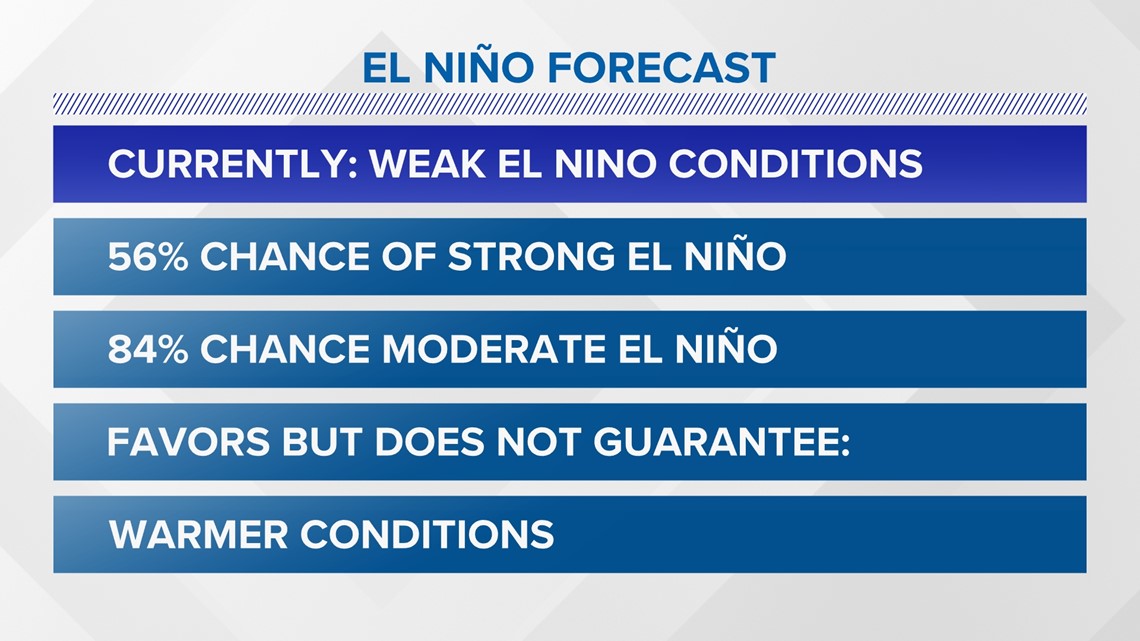 El Nino develops as trade winds weaken, causing warmer water to remain farther east across the Pacific Oceans. Trade winds usually blow west along the equator transporting warm water over to the Western Pacific from South America allowing for deeper cold water to come up and replace it, otherwise known as upwelling.
El Nino could mean higher chances of less snow for the mountains this upcoming fall and winter seasons.
The last two El Nino events for Seattle were back during the years of 2018-19 and 2014-2016, with the 2014-16 El Nino being one of the strongest on record. During those years, Sea-Tac Airport observed the three hottest years on record, with 2015 coming in first, 2016 coming in second, 2014 coming in third and 2018 coming in fourth warmest. As far as precipitation, none of those years came in the top 10 as far in regard to being the driest. However, in 2014 Sea-Tac airport did report its fifth wettest year on record.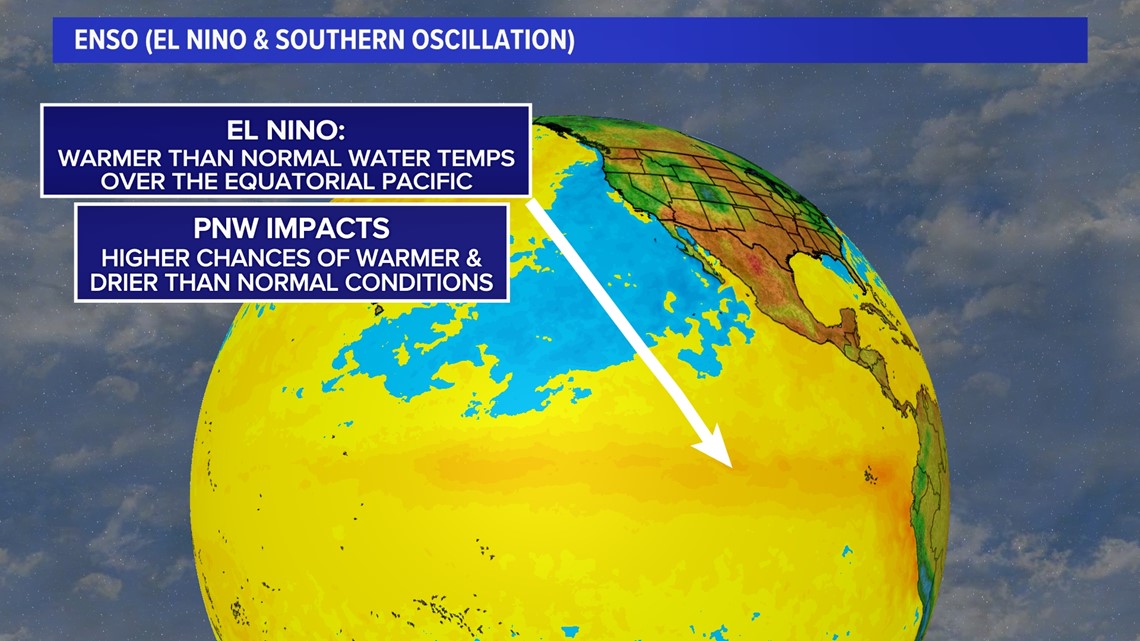 So, while trends may lean towards a drier and warmer late part of the year, there's nothing set in stone. We'll just have to wait and see.