SPOKANE, Wash. — The Pacific Northwest had a record fire season in 2020 with more than 812,000 acres burned in Washington state alone. This year's season could be just as bad, if not worse.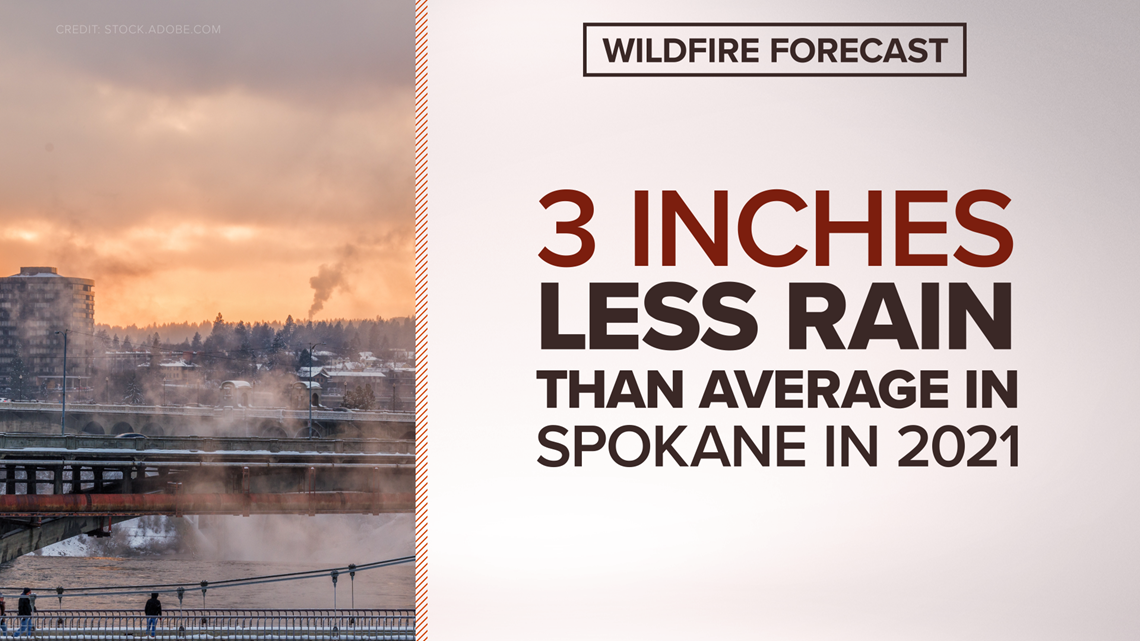 Most of the western United States is already in a drought, setting the stage for a potentially devastating wildfire season. Significant fire potential is expected to increase to above average in June across central Oregon into southeast Washington and continue through August. In California, officials are bracing for what could be a record year of fires.
Wildfire smoke can also have a negative impact on your health. Smoke causes coughing as well as throat and lung irritation which can make you more susceptible to respiratory infections. Studies show long-term exposure to wildfire smoke has been linked to higher cancer risk.
What needs to happen to reduce wildfires?
As far as Mother Nature goes, we need less lightning. If we get thunderstorms, we'll need lots of rain with the lightning to help put out fires before they can spread.
State officials also need to put more emphasis on putting out the wildfires rather than waiting for fall rains. They also need to do a better job of managing the forest by getting crews in before fire season to remove dead and dying trees, clear underbrush and utilize more controlled burns.
We also need to our part. Don't burn debris during fire season. Extinguish campfires before leaving a campsite and avoid parking hot vehicles on dry grasses. Be vigilant and careful when you're out this summer.
If Mother Nature cooperates and we are careful, we may not have to see another devastating fire season.