SPOKANE, Wash. — Drought Emergencies now cover about half of the state, with large portions of western and northern Washington included. For the Inland Northwest, this hits the Okanogan, Kettle Falls, and Colville areas.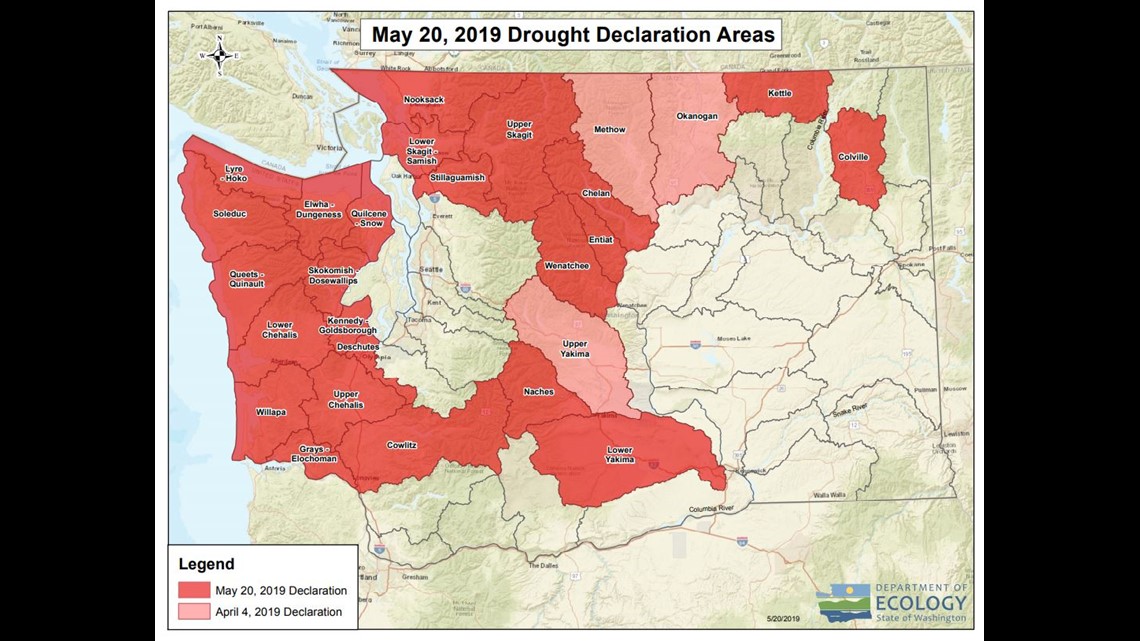 The drought declaration cites a small snowpack for these areas. The Snow-Water Equivalent for parts of the Cascades is as low as 20% of normal.
The Upper Columbia mountains only have half of their normal snowpack, and the Spokane area is at 55% normal.
Northern Idaho isn't fairing much better with less than 70% of normal Snow-Water Equivalent, but the situation is much better farther south.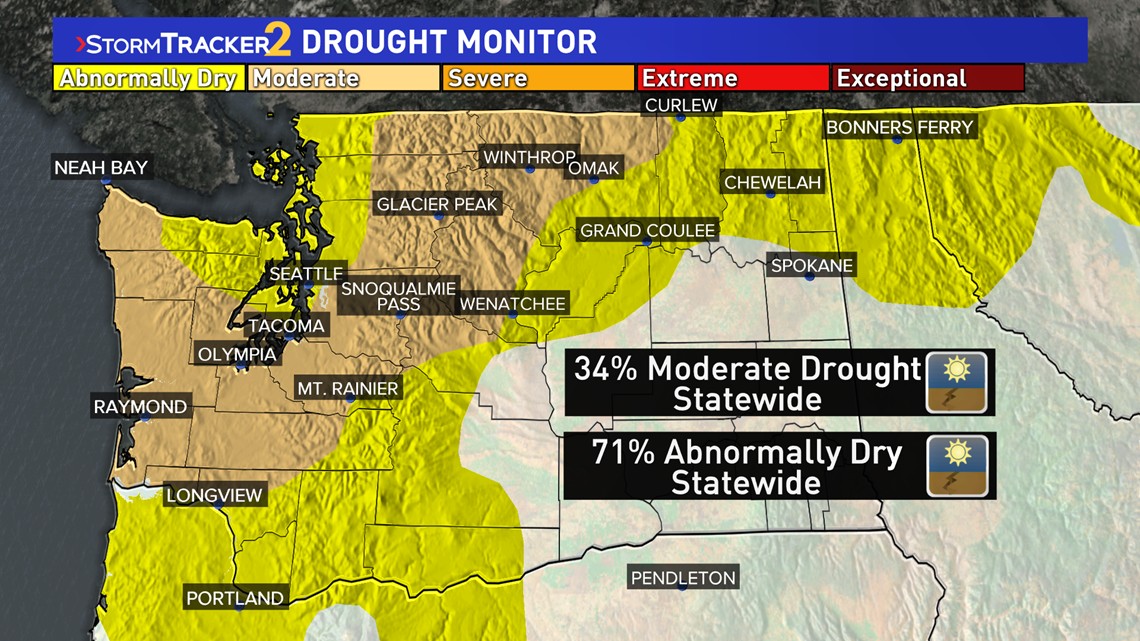 Right now, Washington is one of the driest spots in the nation. Moderate drought conditions are already being reported across one-third of the state, and abnormally dry conditions, a stage below drought, for 71%. And that is likely to worsen come summer.
A hot June, July, and August outlook for Washington typically dries out the ground faster. And with snowpack levels already much lower than normal, there's less available moisture to keep the soil hydrated.
And don't get your hopes up for much rain to keep the drought at bay over the summer, as July, August, and September each average less than one inch of rain for Spokane and several Inland Northwest areas. So it would take a significant and out-of-character rainfall to reverse drought conditions over the summer.