SPOKANE, Wash. — If you've been outside at all over the past three weeks, you've probably said to yourself at least once, "It's cold!"

Apart from the obvious, February has been statistically an extremely cold month for Spokane. In fact, every single day since February 3rd (Super Bowl Sunday) has been below average temperature-wise and some of those days by a very wide margin.

Through February 24th, 22 days have been below average, February 3rd through 24th (today as I write this article). Spokane is running more than 10 degrees colder this month than normal.
The average temperature so far this month is 22.2° with the average being 32.6°. What makes this statistic more surprising is that January was mild averaging 31.1°, 1.6° above normal for the month.

In addition, 10 of the days this month saw the high temperature colder than the average low for the day. The coldest Spokane got was 2° on February 11th, easily the coldest temperature this winter.

So is this pattern ever going to end? The answer is yes, but it might not be until the second half of March.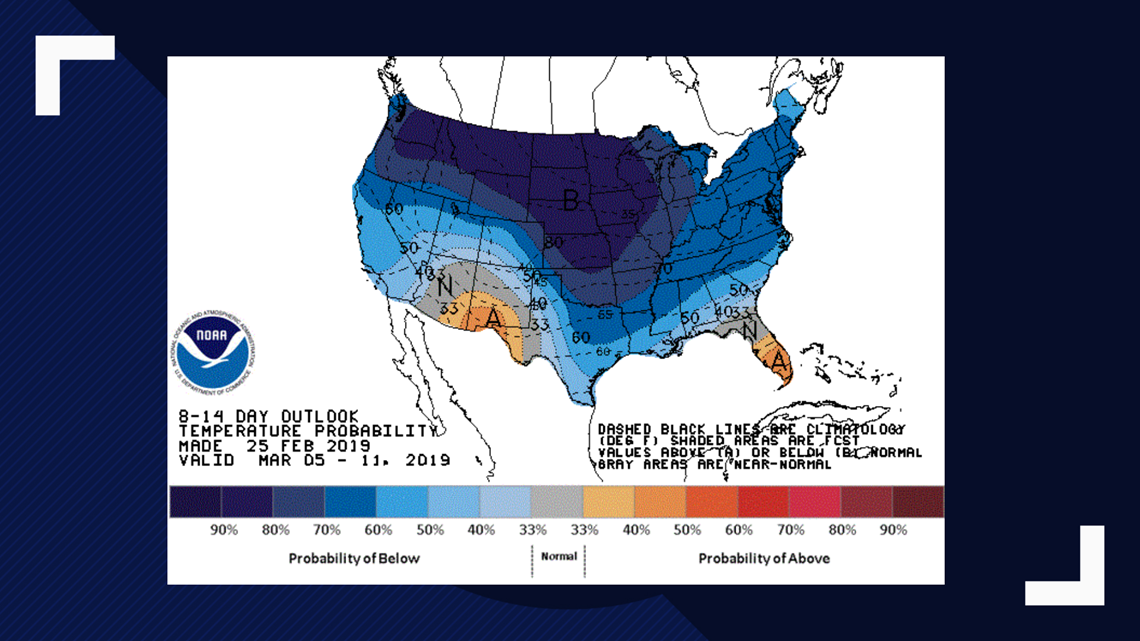 The forecast for the first few days of March still calls for temperatures in the low 30s and upper 20s. And the long term temperature outlook has eastern Washington in another cold spell between March 5th-11th.
Additionally, February 2019 will be on the top 3 list of snowiest Februaries all time. Through the 24th, a total of 26.9" of snow has fallen, which is 3rd most. Behind only Feb. 1975 when 28.5" fell, and 1893's whopping 39.6" chart-topping total.