SPOKANE, Wash. -- Much of Eastern Washington and North Idaho are under a Winter Weather Advisory ahead of a second round of snowfall destined for the Northwest until Saturday evening. Parts of Washington, including Grant, Adams and Okanogan counties, are under Winter Storm Warnings.
Blowing and drifting snow will be a major issue in the Inland Northwest on Saturday as winds increase to around 40 miles-per-hour during continued heavy snowfall.
Hwy. 27, between Fairfield and Tekoa, is Closed Due to Blowing and Drifting Snow according to the Spokane Co. Sheriff's office.
I-90 is closed both directions from Kittitas to Vantage due to spin outs and poor visibility according to WSDOT.
Gov. Jay Inslee has declared a state of emergency ahead of the storm, which is also headed for Seattle.
The city of Spokane said initiated a full city plow on Friday night.
Coeur d'Alene is expecting another three to four inches. Moses Lake will see between six to eight of snow this weekend, while Wenatchee could receive more than a foot of snow.
The Seattle area and western Washington could easily see between four to eight inches of snow this weekend, which is significant for the west side of the state.
RELATED: Western Washington stores see long lines, empty shelves ahead of snowstorm
Road closures are likely, as blowing snow will reduce visibility and drifting snow could make roads impassable. Drivers should consider postponing any non-essential trips.
Click here for the latest traffic updates.
PHOTOS: Creative snow removal ideas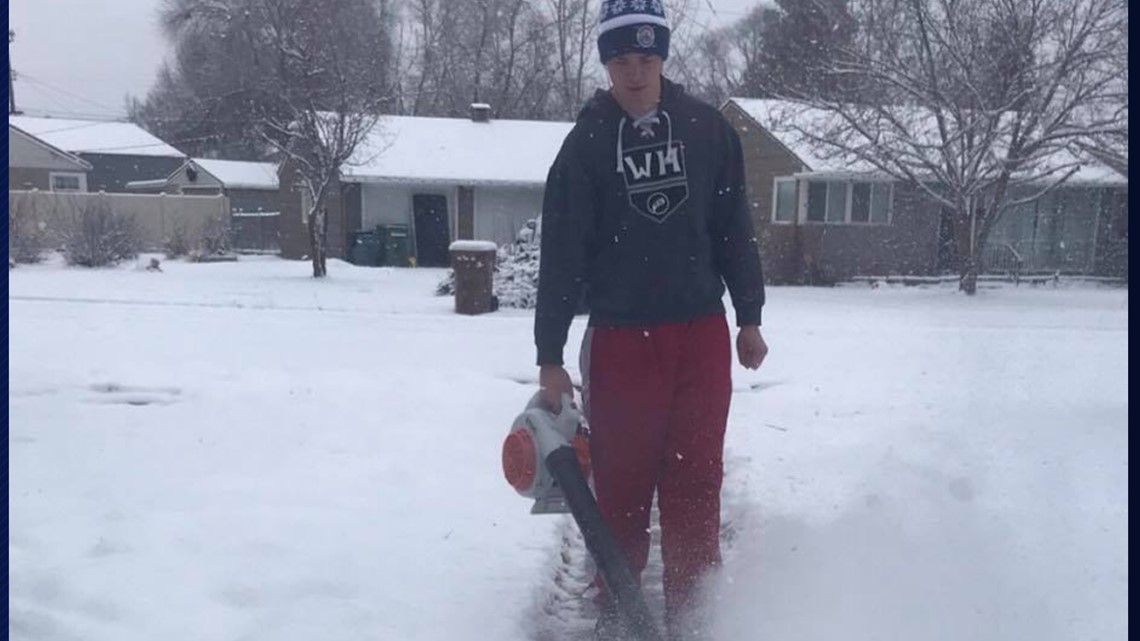 Science behind the storm
In the middle of a cold stretch of weather in the Inland Northwest, a wave of energy extending from central Canada to British Columbia dropped into Washington Friday. This piece of energy will break off into a closed low pressure area off the Washington coast by Saturday, which supports a lot of snow. The cold nature of this weather system will continuously support snowfall but it will be modified by the Pacific Ocean moisture. It will weaken by Sunday afternoon but a secondary system may provide more snowfall early next week.
The National Weather Service says cold temperatures in the Inland Northwest are going to stick around. The Climate Prediction Center's recent Temperature Hazard Outlook puts the Inland Northwest in the high risk category for record cold beginning Feb. 15 through Feb. 21.
KREM Meteorologists Tom Sherry, Thomas Patrick and Evan Noorani contributed to this report.
RELATED: Inland Northwest temps will remain below freezing for at least a week
Forecast: Snow and freezing temps return Friday