Many of the projects are expected to last for a few years, according to WSDOT.
There is a wide variety of construction projects planned for the Puget Sound area including paving, removing fish barriers, bridge repairs and other improvements.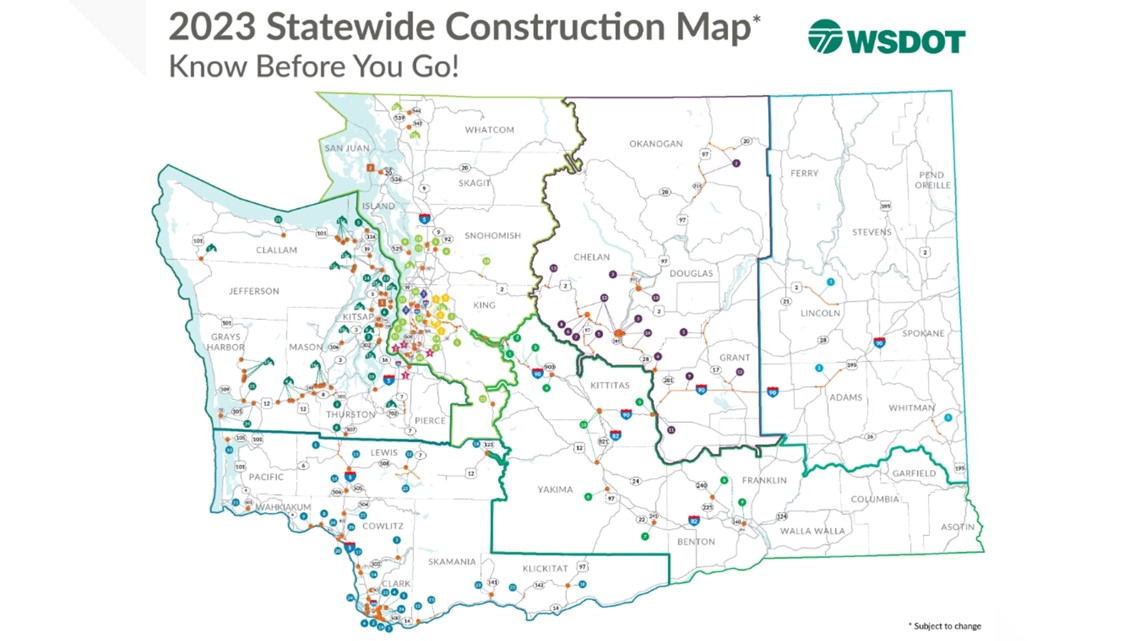 To keep travelers moving and reduce congestion during the upcoming summer months, WSDOT urges drivers to plan longer trips well in advance, use transit, carpool and remain calm.
"The big thing is to plan ahead, think of alternatives. Wherever you're traveling in the state, that's going to help you get where you need to go," said Tom Pearce with WSDOT. "A lot of the work that we're doing is to preserve our system for the long term. That's the projects like the Revive I-5 project down from the Duwamish River to Lucile Street. We need to keep the freeways in good shape."
For a deeper look at the location and description of projects in the Puget Sound area, look at the map below:
According to WSDOT, a common question from drivers is, "Why do all this work on the roads when the sun is finally out and it's the busiest time of year?"
WSDOT says this timeframe is beneficial for two main reasons. Cement needs consistent dry weather to cure. Also, any work involving waterways also has additional strict restrictions on when work can take place to minimize stress on aquatic life, so the department can't delay or reschedule that work around other summer construction.
Additionally, many project timelines are dependent on state funding, which comes in stages. So staying on a set schedule is important.
There are multiple tools drivers can use to monitor traffic and find the best time to drive:
"We expect some significant regional travel delays. So what we're asking folks to do is know before you go, download the WSDOT app, make sure you check in the travel map before you go. Give yourself plenty of time to get to your destination, because it's going to have some pretty significant impacts," said Craig Smiley with WSDOT.