SPOKANE, Wash. — A two-car crash knocked out power for some Avista customers near North Monroe Street and East Rowan Avenue in Spokane on Tuesday night.
Spokane police tweeted about the crash shortly after 5 p.m. on Tuesday, asking commuters to avoid North Monroe Street on their drive home due to power lines down across the roadway.
According to Spokane Police Officer Craig Hamilton, the crash caused a street light to lean on power lines.
Hamilton said one driver had a broken arm and both cars were towed from the scene.
Southbound lanes of Monroe were totally blocked temporarily.
Six people are listed as being without power, according to Avista. Power is expected to be restored by 7:30 p.m.
Photos from KREM viewer Tiffany Renee show a heavily damaged black SUV against a street light, with nearby power lines falling toward the road.
Two-car crash brings down power lines in Northeast Spokane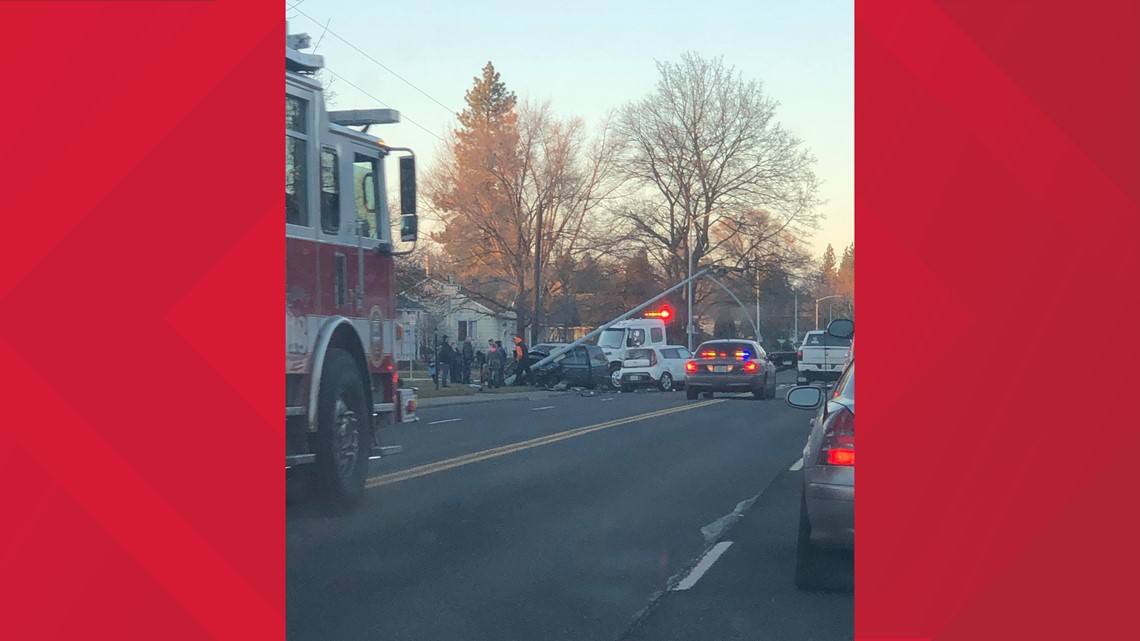 RELATED: Central Valley HS junior passes away after car hits him at I-90 crash scene
RELATED: Camas High School principal resigns following backlash to Kobe Bryant Facebook post