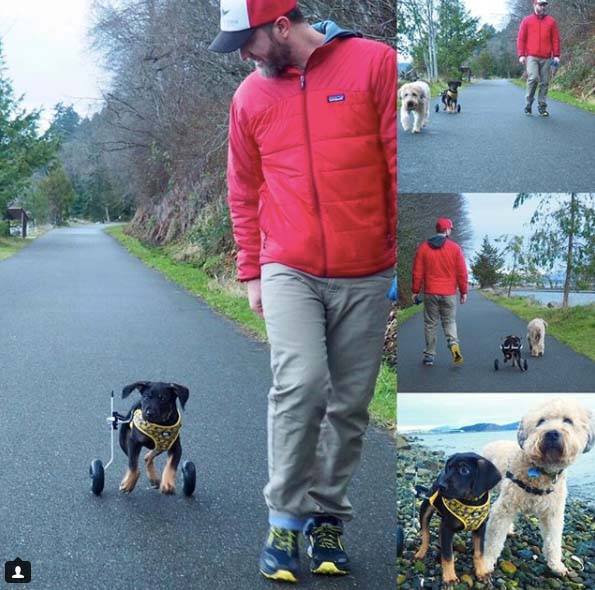 Noodle, a paralyzed puppy, won the hearts of animal lovers in Western Washington when the Everett Animal Shelter shared her story on social media.
The community helped raised money to buy Noodle a wheeled cart so she could get around like any other dog.
Shortly after she got her new cart, Noodle also got a new home! She was adopted by two physical therapists - Bree and Kyle - and their other dog, Sampson.
They recently shared a photo of Noodle going for 'a walk' and tell us she's doing well in her rehab.
Bree and Kyle say at some point Noodle will likely have a spinal MRI to help assess the extent of her injuries and determine the best therapy for her.
Noodle likely lost the use of her back legs due to an injury when she was younger. But as you can see, she's not letting that get in the way of living an active and happy life.
You can learn more about Noodle's rehab on her blog here. And you can follow her on Instagram @noodsterscootster.