ODESSA, Wash. — Remember last year how Brock Ravet took down Lance Den Boer's state scoring record that stood for over fifteen years?
Well guess what, Ravet's record probably won't last that long.
Odessa's Ryan Moffet is just 72 points away from breaking it.
"It's something after my freshman year I knew I would have a shot at," said Ryan, who's obviously good at keeping score in many respects. "At the start of this year, I knew where I'd be right about now. I knew I'd have a good shot at it. I just worked my butt off. We've won 19 games now and that's just something that came along with it."
Moffet has scored 3,029 points so far in his high school career.
That doesn't happen with just natural born talent.
"I would say he is a once in a lifetime player," said Odessa's head coach, Larry Weber. "Ryan can shoot the ball as good as anyone I've ever seen at any level in basketball, but there's a reason for that. He's been in the gym since the time he was little. I would say it's less than 10 days a year he's not in the gym working on his game."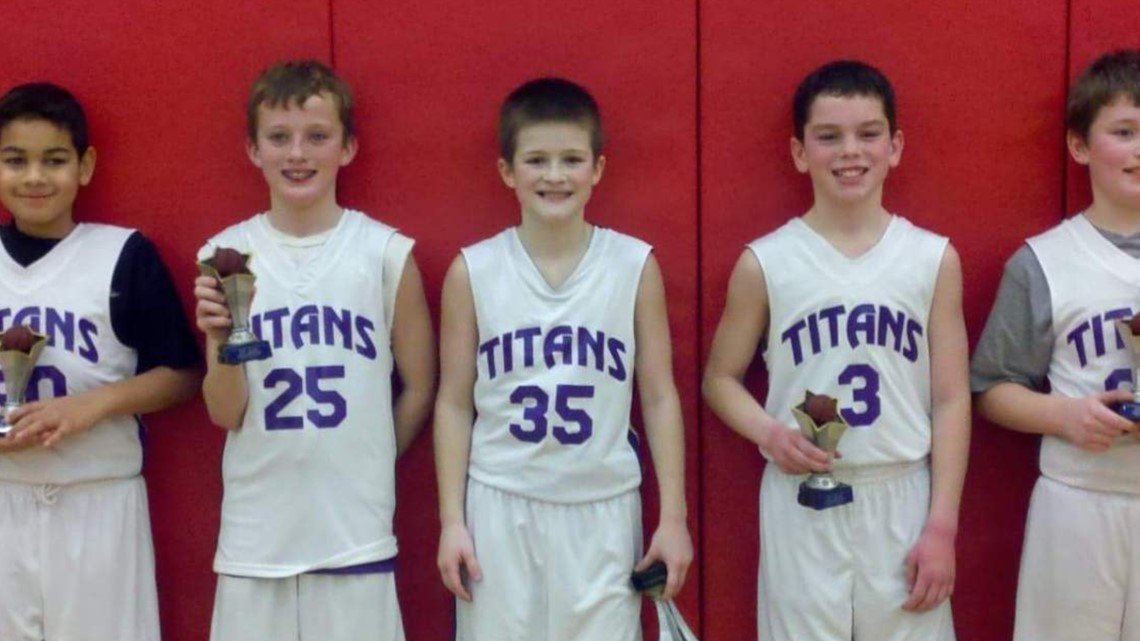 The baby faced assassin is not exactly the definition of intimidating at first glance.
He, and his teammates, wouldn't have it any other way.
"That's how it's been forever. I'm a small 5'10 white guy," said Ryan with a laugh. "But we all look like that. That's something we've always held on to. You don't think we're any good and then we're going to come out and we're going to beat you. It's an advantage because they underestimate us right off the bat when we come out for warm ups."
The senior with no DI or DII offers is about to make state history.
It's fitting, since he has a chip on his shoulder as big as the state of Washington.
"That's something I've lived with forever. That's something I've lived with until today. This is the first time anyone's talked to me all year. It's something that's drove me. To be honest, it's pissed me off. No one talks about me. No one writes about me. No one puts us in anything. No one thinks we're any good. That's something I, as well as my team, has used to fuel us.
"No one's going to talk about us. No one's going to write about us. They're going to write about the Spokane teams because they're in Spokane so when we get there we're going to beat them. We're going to prove them all wrong. We're going to make them write about us because they'll have no other choice."
That most certainly will happen if Ryan's team does something no other basketball team in Odessa has ever done.
As the only undefeated team in the 1B ranks, they're on the right track.
"It means more to me than anything," said Moffet of the possibility of winning a state championship. "The scoring record, that's an individual thing. No one cares about that. I'll know about it for a year and then I'll go to college and it's something I have to move on from. But that state title, that's something I want with my friends. I've been with them for 15 years and next year we're not going to be together, but we'll always have that championship if we can get it. That's what a state championship means to me."