Thursday:
Ferris 21, Shadle Park 13: Junior quarterback Jack Clavel completed 15 of 19 passes for 146 yards and three touchdowns to help the the Saxons (3-2) edge the Highlanders (1-4) in a Greter Spokane League matchup.
Mt. Spokane 13, Gonzaga Prep 0: Senior quarterback Quentin Ayers finshed with 4-of-11 pass completions for 65 yards and led the Wildcats (4-1) on the ground with 20 carries for 103 yards and a score, and Mt. Spokane blanked the Bullpups (3-2) in a GSL contest.
Friday:
Lewis & Clark 42, Rogers 10: Junior Keani Guthmueller finished with nine carries for 162 yards and three touchdowns to lead the undefeated Tigers (5-0) to a victory over the Pirates (0-6), who have yet to win a game in the 2018 season. Senior quarterback Michael Flahery followed with 13 carries for 120 yards for a pair of scores.
Mead 47, University 28: Quarterback Ryan Blair completed 21 of 30 pass attempts for 274 yards and a pair of touchdowns to lead the Mead Panthers (4-1) over the Titans (4-2) in a GSL matchup. Senior running back Isaiah Saldana led Mead on the ground with 24 carries for 105 yards and three scores.Central Valley 49, North Central 0: Junior wide receiver Cameron Sheley finished with four receptions and 109 yards, including a pair of touchdowns, and the Bears (3-2) held the North Central Indians (1-4) scoreless in the GSL contest.
Cheney 20, Cascade 0: The Blackhawks (5-0) stayed undefeated with a convincing victory over the the Cascade Kodiaks (3-2).
Pullman 34, East Valley 13: Junior wide receiver Sam Tingstad had seven carries for 136 yards for two touchdowns, and the Pullman Greyhounds (4-1) handed the Knights their fifth consecutive loss of the season (0-5).
West Valley 23, Clarkston 14: Junior quarterback Matthew Allen completed 6 of 13 passes and led on the ground with 14 carries for 94 yards and three scores to lead the West Valley Eagles (4-1) to a victory over the Bantams (2-3).
Riverside 56, Lakeside 24
Lewiston 55, Moscow 15
Brewster 54, Liberty Bell 0
Lake City 19, Sandpoint 13
Lakeland 41, Timberlake 14
Medical Lake 16, Freeman 14
Northwest Christian (Lacey, Wash.) 62, Oroville 45
Liberty 39, Davenport 14
All scores via KREM 2, Scorebook Live
PHOTOS: #HSS2Night Sideline Selfies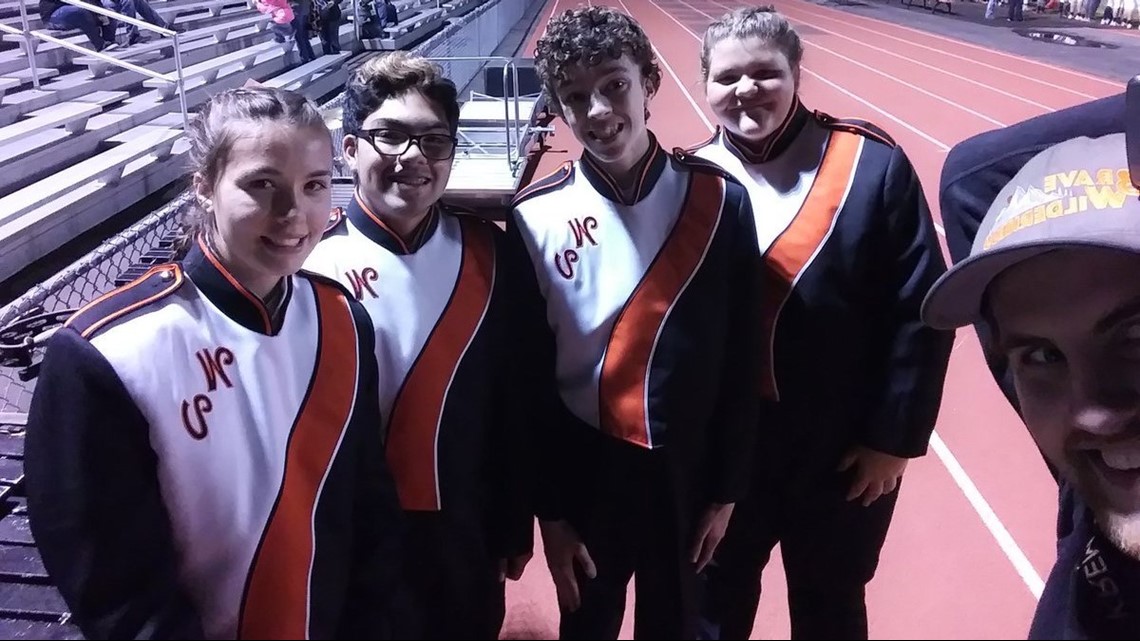 RELATED: Off the Mark: Mark Hanrahan brings all the football stories that don't make the highlight reel