Editor's note: Above video features Zags, including Norvell, preparing for the NBA Draft combine
SPOKANE, Wash. – Zach Norvell Jr. is already making a name for himself in the NBA.
The former Gonzaga University men's basketball guard may have gone undrafted but later signed a two-way contract with the Lakers.
Two-way players are paid a corresponding daily amount based on the number of days they play in each league, according to the NBA G League.
Only players in their fourth NBA season or earlier can sign two-way contracts, which can be for either one or two seasons.
On Wednesday, Norvell showed the Lakers why they should be pleased with their choice during his third ever professional game.
He hit a game-winning three-pointer with four seconds left of the game to beat the Sacramento Kings in Los Angeles' final game of the Sacramento Summer League.
The final score: 99-97.
"All of my shots felt kind of good tonight so it felt good to see that one go in," Norvell said in an interview posted to the Lakers' Twitter account on Wednesday.
"The will we had towards the end of the game – it was amazing," he added.
Norvell said he was able to find his rhythm toward the end of the third quarter of the game.
When asked how he would summarize his three days at the California Classic, Norvell responded with a word about his team as a whole: Growth.
"We all got better in small areas," he said. "Just growth more than anything."
Photos: Zach Norvell Jr. plays for L.A. Lakers in summer league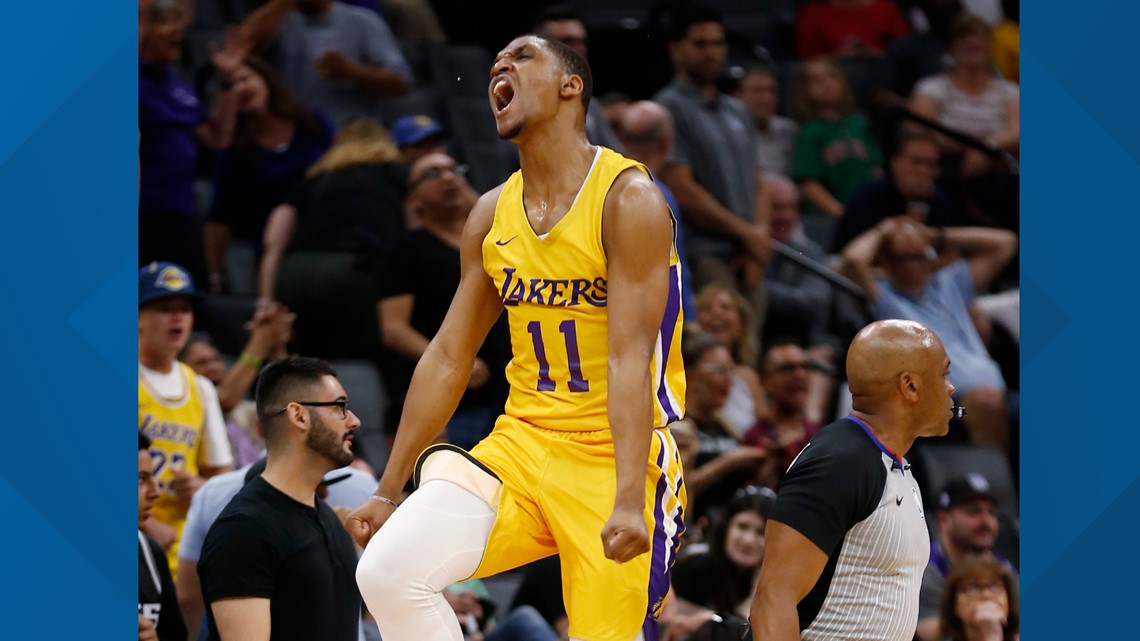 Norvell scored a game-high 20 points just days before.
Former Gonzaga standout Rui Hachimura was drafted by the Washington Wizards with the No. 9 overall pick in the NBA Draft, while Brandon Clarke was taken with No. 21 pick by Memphis.
Hachimura was also signed by Nike's Jordan brand.
RELATED: Gonzaga's Hachimura makes debut in Washington D.C.
RELATED: Gonzaga's Hachimura gets Jordan sponsorship after first-round pick
RELATED: Gonzaga's Tillie, Kispert share thoughts on 2019-2020 basketball roster