SPOKANE, Wash. — Bloomsday came to an end on Sunday as tens of thousands of people participated ran the 43rd annual race through Spokane.
The 38,541 Bloomies who signed up for the 2019 Lilac Bloomsday Run enjoyed 70-degree temperatures and sunny skies during the race.
This was the last race overseen by founder Don Kardong, who is retiring as director.
Susannah Scaroni from Tekoa, Wash. won the Elite women's wheelchair race and set a new Bloomsday record in the process.
Scaroni's 29:58 was the third fastest time of all wheelchair racers and set a new course record, surpassin Tatyana McFadden's record of 30:42 set in 2015.
The Elite men's wheelchair race was won by Aaron Pike, who finished almost two minutes ahead of runnerup Krige Schabort. Pike's time was 27:34.
Rosemary Wanjiru of Kenya won the Elite women's race, while Tanzania's Gabriel Geay won the Elite men's race.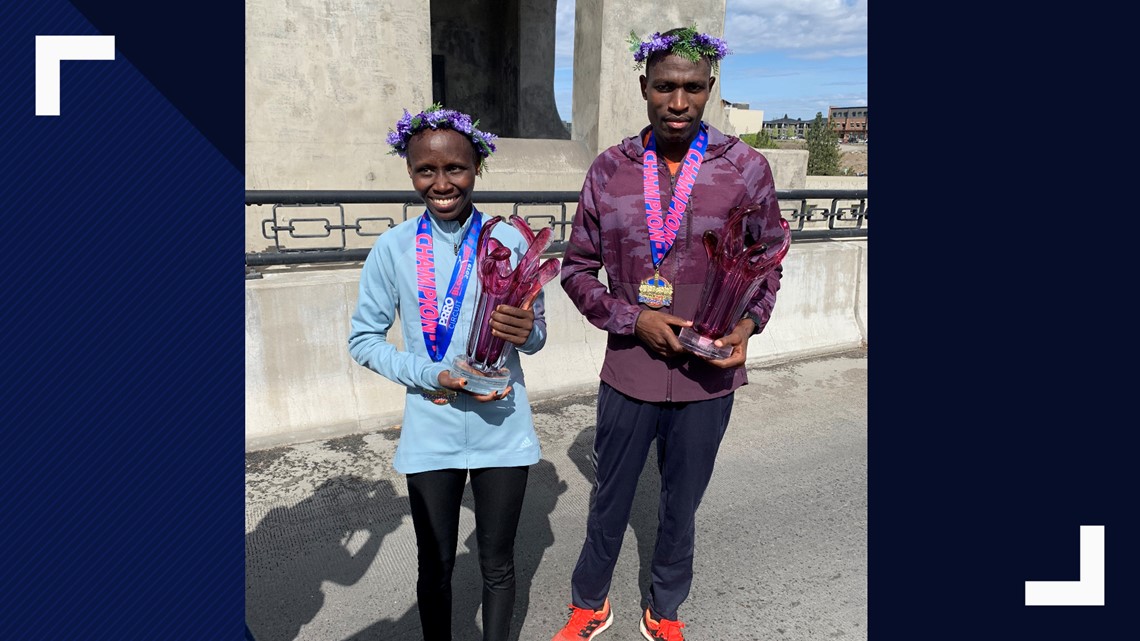 Pre-race favorite Buze Diriba wasn't able to mount a challenge this year, as she finished sixth, just a second ahead of top American Maggie Montoya of Boulder, Colorado.
Wanjiru also won the 2019 Cherry Blossom 10 mile, setting a 10 mile record in the process.
Geay was the 2017 Bloomsday champion and placed 13th last year.
Geay and Rosemary Wanjiru each earned the $7,000 in first place Bloomsday prize money and split the $10,000 PRRO Circuit Championship Super Bonus. Maggie Montoya and Colin Bennie, each took home Bloomsday's top U.S. citizen prize of $5,000, plus open prize money. Gregory Mitchell of McMinnville, OR (40:34) and Janet Bawcom of Flagstaff, AZ (42:01) posted the top masters times.
Next year's Bloomsday Run will be held on Sunday, May 3.
Best photos from Bloomsday 2019
This year marked the last Bloomsday with founder Don Kardong at the helm.