SPOKANE, Wash. — The Spokane Indians announced on Tuesday that they will allow fans who are fully vaccinated to not wear masks at baseball games.
"It's awesome to have fans back at Avista Stadium," Senior VP of Concessions and Hospitality Josh Roys said in an interview with KREM 2's Morgan Trau.
"The Spokane Indians will follow CDC and Washington State Department of Health Guidelines by requiring all fans ages 4 and up to wear a mask to attend games at Avista Stadium, unless fully vaccinated," the team said in a statement.
The team also said that they will ask fans not wearing masks when they enter Avista Stadium if they are fully vaccinated and if they are, they will allow them to continue on without a mask. The team will not require proof of vaccination and it will be an honor system. Fans who are not fully vaccinated are asked to continue wearing a mask.
"We're going to ask everybody who comes unmasked if they are vaccinated, and then we are trusting we've got the greatest fans in the Inland Northwest and they're going to be adherent to the honor system," Roys added. "And [they will] really [do] their part to keep everybody safe inside the stadium."
Some teams are offering incentives to vaccinated fans and even having vaccinated seating in their stadiums. The Seattle Mariners said it was part of their efforts to encourage everyone to get vaccinated for COVID-19. "Vaccinated seating," which would allow for more people to gather with less strict social distancing rules, was added this week as an option for sports venues as part of Gov. Jay Inslee's "Healthy Washington" reopening plan.

Outdoor facilities may add vaccinated sections until their total capacity is at 50%, or 22,000 people, whichever is lower. Outdoor unvaccinated spectators cannot exceed 9,000 people, according to the guidelines.
"A vaccinated section isn't an option for us," Roys said. "A lot of having to do with the number of ticket packages that we have with families and businesses — it goes out on a regular basis, how many seats to a secure on any given night, as well as staffing, that's a challenge for us, as far as staffing correctly and safely."
They can't separate people based on vaccine status, but what they are working toward is the goal of reopening this summer. Inslee said a full reopening could happen before June 30 if at least 70% of people over 16 have started the COVID-19 vaccination process before then.
Avista Stadium has been hosting COVID-19 vaccination clinics. You must register online before attending.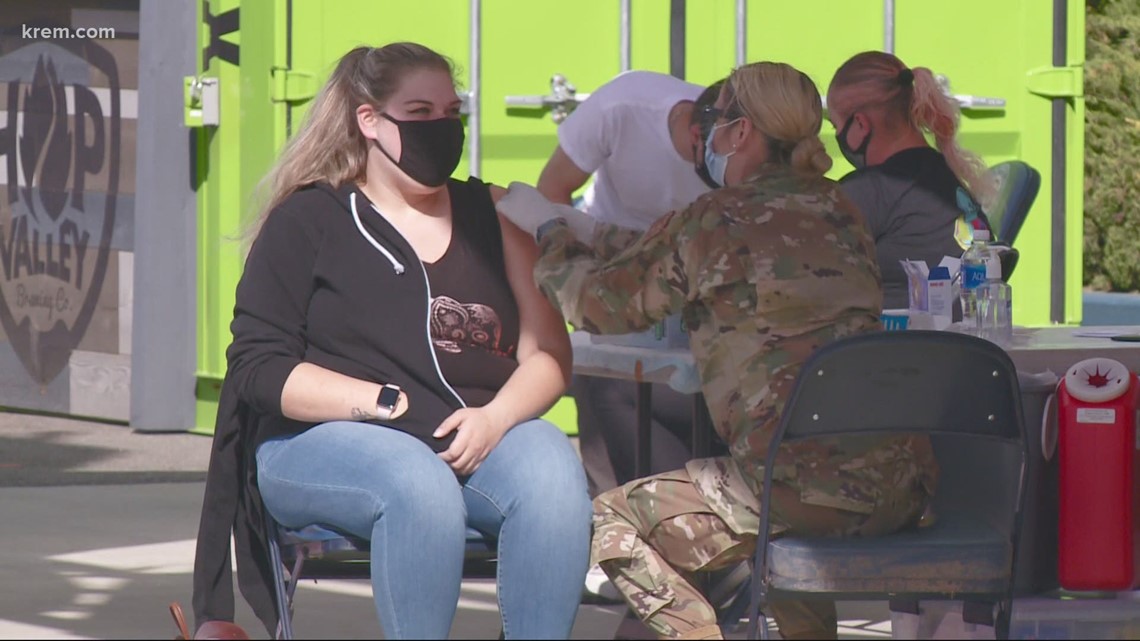 "It's awesome out here, it may be a little chilly in the evenings, but it's fantastic," Roys said. "Baseball is back! It's so much fun, even if you're not a baseball fan, just being able to be out here and hear the crack of the bat in the background, see some friends and have a great time."
The Indians are home this entire week against Everett beginning on Tuesday and going through Sunday.