SPOKANE, Wash. — Old Man Winter could bring light snowfall to the Spokane area over the weekend.
The forecast between Saturday night and Sunday calls for mountain snow across the Inland Northwest, with the most falling in North Idaho. Some mountains and passes may see about one to three inches of snow. Those traveling across Lookout Pass, Stevens Pass, and Washington Pass Sunday should prepare for winter driving.
Northern Washington and North Idaho valley could see some snow or a rain/snow mix. But Spokane and lower elevations elsewhere will stay as just rain with a few snowflakes on Sunday morning at most.
KREM weather anchor Evan Noorani says there is about a 10 to 20% chance of snow in the Spokane area on Saturday night into Sunday morning. One inch of snow at the most could accumulate in the area.
On Monday, any snow chances stay over the mountains. Multiple inches of snow could fall in the valleys on Tuesday into Wednesday.
More snow expected around Thanksgiving holiday
A large weather system moves along the Pacific Northwest coast Tuesday and Wednesday of next week. In addition to the mountains, this provides the Spokane area with snow chances.
Temperatures trend much colderm too, so high temperatures in the mid-30s and lows in the teens at times would certainly support snowfall. It's just a matter of where this storm system tracks and who will result with the best opportunity for snow overall.
At this point, it's far too early to forecast specific snow totals or snow levels. But having a winter preparedness kit for your car and to be mentally ready for winter weather driving will make any travel much safer for this holidays. The National Weather Service in Spokane put together this simple winter driving supply checklist.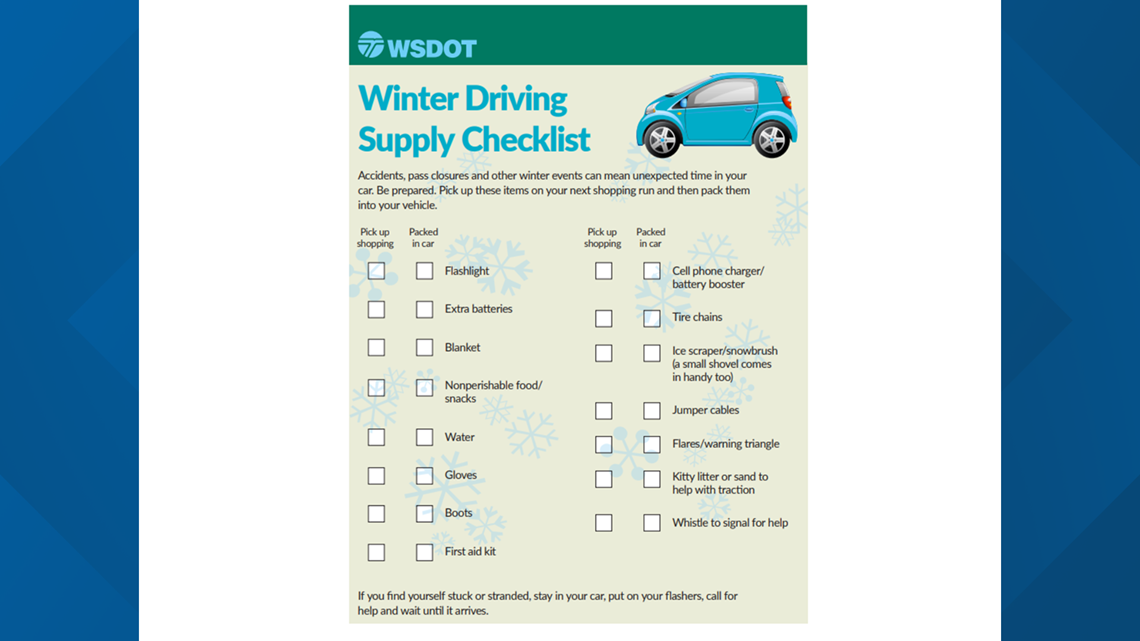 Those traveling over the mountain passes before, during or after Thanksgiving should monitor the forecast and changes in the forecast daily leading up to those travel plans.
The Wednesday before Thanksgiving is one of the most popular travel days of the year, and as of now, that's the day mostly likely to see snow both in Spokane and especially along mountain passes.
Spokane has seen a fairly mild November so far, after the coldest October on record. In Spokane, several inches of snow fell in mid-October, cutting the fall foliage season short and causing many trees to lose their limbs.