Editor's note: Above video shows a WWII veteran jumping from a plane in France 75 years after D-Day
Vintage warplanes are making a stop at the Spokane Airport through Wednesday as part of the Collings Foundation's Wings of Freedom Tour.
The event is located at the airport's Signature Flight Support at 8136 W. Pilot Dr.
Visitors have the chance to see World War II warbirds up close and participate in walk-through tours of some of the planes.
Tours are self-guided and reservations are not necessary. Ground and walk-through tours are available until 5 p.m. on Tuesday from 9 a.m. to noon on Wednesday.
Admission is $15 for adults, $5 for children 12 and under, and free for World War II veterans.
If thrill-seeking is more your style, you can take a flight on one of the planes or experience flight training.
Planes available for the flight experience including the B-17 Flying Fortress, B-24 Liberator and B-25 Mitchell. Flight training is available on the P-51 Mustang and P-50 Warhawk for 30 or 60 minutes.
Photos: Wings of Freedom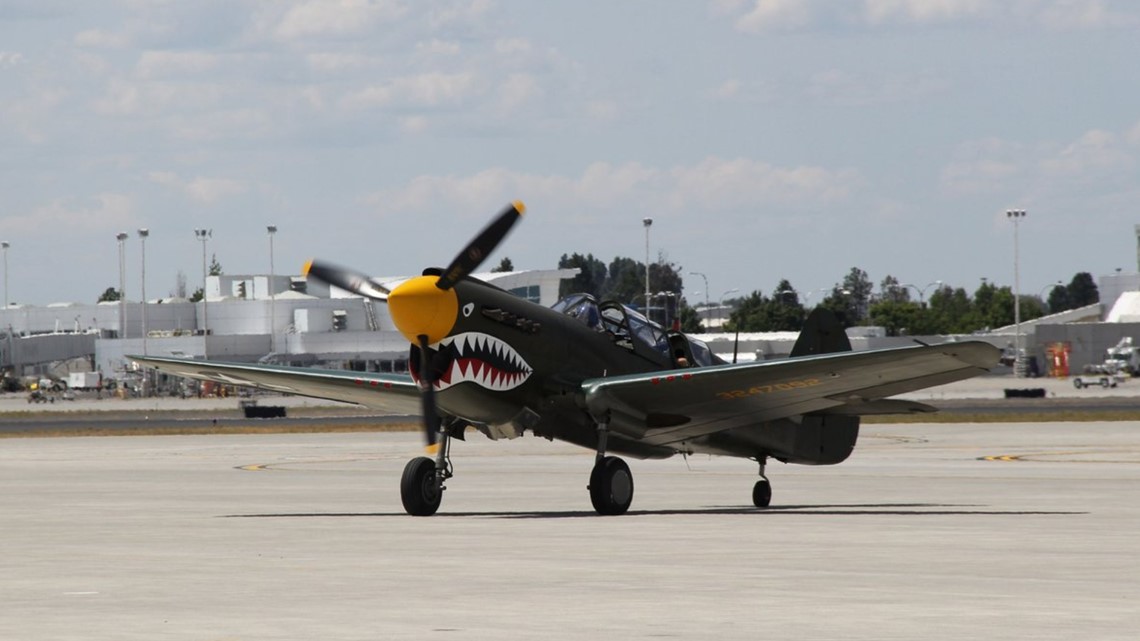 A 30-minute experience or training on one of the planes ranges anywhere from a $450 donation to the Collings Foundation to $2,400.
More information about the event is available on the Collings Foundation's website.
The Collings Foundation is an educational nonprofit founded in 1979. Its purpose is to organize and support "living history" events and the preservation, exhibition and interaction of historical artifacts.
RELATED: Graves of US WWII servicemen found on remote Pacific island
RELATED: WWII veterans share love of aviation by giving tours at Seattle's Museum of Flight