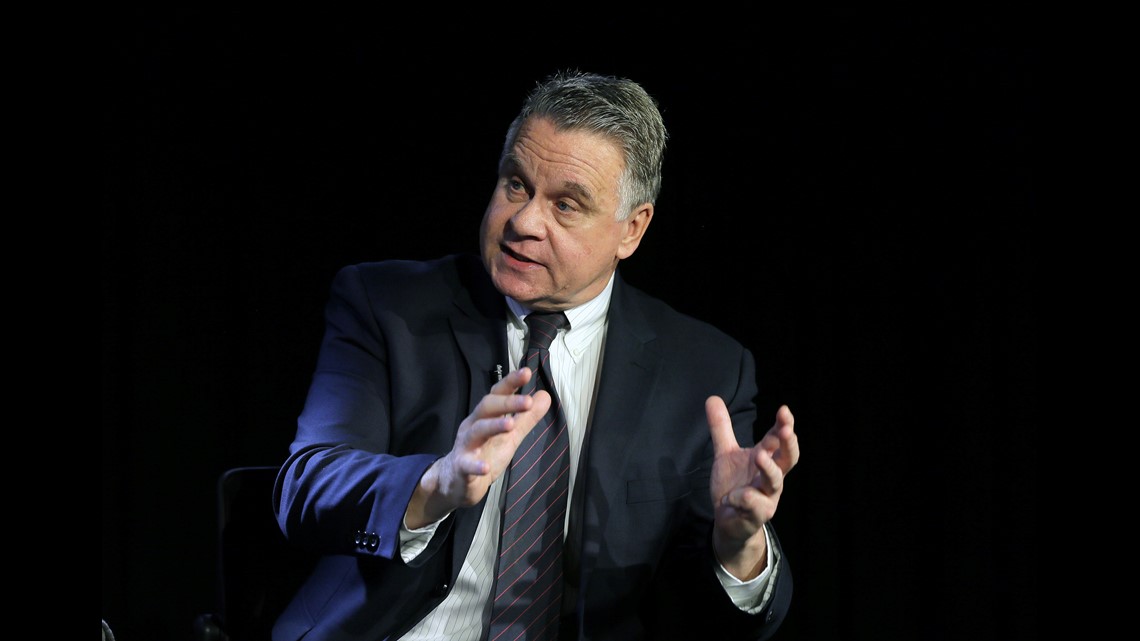 FREEHOLD, N.J. – Rep. Chris Smith, R-N.J., has been the target of a credible threat made against his life by a North Jersey man on social media, according to the Monmouth County Prosecutor's Office.
Dereal Finklin, 43, who is a registered Democrat in East Orange, was charged with making terroristic threats against the congressman on Saturday.
Finklin has been held in the Monmouth County Jail in Freehold Township since the weekend. A detention hearing is scheduled for 8 a.m. Wednesday, before state Superior Court Judge James J. McGann, confirmed Christopher Swendeman, a spokesman for the Prosecutor's Office.
"Not much we can say at this time … other than the story is true," Swendeman said.
Smith, who represents New Jersey's 4th Congressional District, which includes portions of Monmouth, Ocean and Mercer counties, is seeking re-election this November.
In an interview with the Asbury Park Press on Wednesday, Smith said the threat –which he confirmed was a death threat – was just the latest incident in a pattern of abuse and harassment that he and his staff have endured over the past five years, as the political discourse in the United States has grown more polarized.
The congressman has installed electronic security and surveillance systems at his office and established new safety protocols for his staff, he said. Yet the tires on his personal car have been slashed seven times in as many months, he said.
Smith said he's convinced there is a movement underway to intimidate some members of Congress into retiring if their political opposition believes they cannot be defeated fairly at the polls.
"There is a lot of workplace harassment," Smith said of the attacks against him and, in particular, his staff. "I know it's worked on some (in Congress). … They just got tired of being threatened. Not me. I double down."
Smith said he may have been targeted because of his socially conservative views – such as his opposition to abortion. Other than that, he said he does not understand the threatening actions because he opposed the repeal of the Affordable Care Act and opposed President Donald Trump's tax overhaul last year.
His district offices are picketed about once a week. Last year, a man came into the offices and start yelling "fascists" at his constituent services' staff, he said.
While most of these individuals do not cross a line that leads to criminal prosecution, Smith said recent tragedies have taught all Americans that such behavior cannot be dismissed or taken lightly.
Smith has not been able to host any town hall-style meetings in the current climate, saying he thinks they would be disrupted by organized protesters.
He cited a meeting he attended for the Delaware Valley Chapter of the Alzheimer's Association in 2017 – which the Asbury Park Press also covered – that was disrupted by activists who were upset the congressman had not had any public forums where they could discuss their grievances.
"They said, 'This is an ambush,' and they walked in the door holding up their cellphones and getting far too close," Smith said.
Follow Erik Larsen on Twitter: @Erik_Larsen
Pro-Trump, Anti-Murphy Rally held in Middletown