PULGA, Calif — Cal Fire says they're planning to have 1,000 firefighters on the ground and in the air by nightfall to fight the Dixie Fire.
Fire crews worked throughout Tuesday night in an attempt to slow the spread of the Dixie Fire burning in California in Butte and Plumas Counties, which is near the site of the 2018 Camp Fire.
Cal Fire reported on Wednesday morning the Dixie Fire grew to 1,200 acres with no containment. The fire was first reported to be one to two acres in size around 5 p.m. Tuesday, according to an initial incident report.
Cal Fire tweeted crews will be attempting to contain the flames throughout the night.
Officials said ground access has been the biggest challenge in the firefight due to lack of paved roads nearby. Airdrops continue to drop gallons of water onto the blaze.
According to Cal Fire, the Dixie Fire is burning away from any populated areas in Butte County.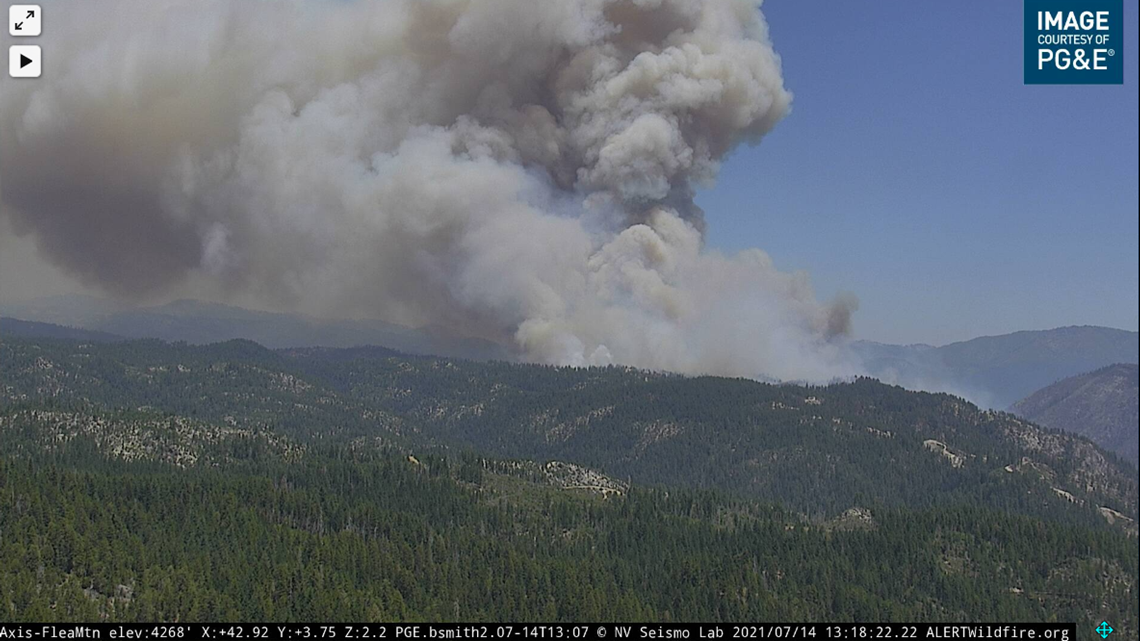 Evacuation Warnings, Live Map
A live evacuation map from Butte County is available below.
Wildfire Maps
WILDFIRE PREPS
According to Cal Fire, 2020 was one of the most severe fire seasons on record as 9,917 wildfires burned 4.2 million acres. Over 9,000 structures were destroyed, and 31 people (civilians and firefighters) were killed.
California also experienced its first "Gigafire" because of the August Complex Fire, burning over 1 million acres by itself. Four of California's top five largest wildfires in state history happened in 2020.
Some counties use Nixle alerts to update residents on severe weather, wildfires, and other news. To sign up, visit www.nixle.com or text your zip code to 888777 to start receiving alerts.