OKANOGAN COUNTY, Wash. — The Anglin Fire is now 90% contained after burning a total of 1,992 acres just east of Tonasket. All evacuations were lifted for areas surrounding the Anglin Fire according to Okanogan County Emergency Management's advisory map.
All power has been restored to the area according to a release from the Washington State Patrol.
The fire started on the afternoon of Monday, July 27, and quickly spread due to high temperatures, winds and low relative humidity.
Firefighters from Okanogan County, Washington State Department of Natural Resources and numerous federal, state and local agencies responded to the fire, according to the release.
The fire is named the Anglin Fire, according to the Okanogan County Office of Emergency Management.
The Anglin Fire in Okanogan County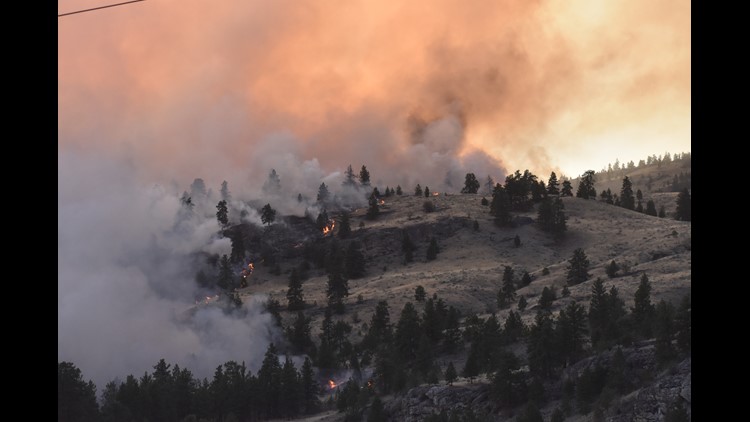 This is a developing story and will continue to be updated.