The victim in a deadly crash near Airway Heights on Wednesday was a former Fairchild airman from Spokane who worked to support President Obama's inauguration in 2009.
Staff Sgt. Ryan Labreck, 36, worked with Fairchild Air Force Base's 92nd Civil Engineering Squadron, according to a Fairchild spokesperson. Fairchild could not confirm how long Labreck was stationed there.
The caption reads, "Airman Labreck was one of seven Airmen tasked by the 92nd Air Refueling wing to support the inauguration."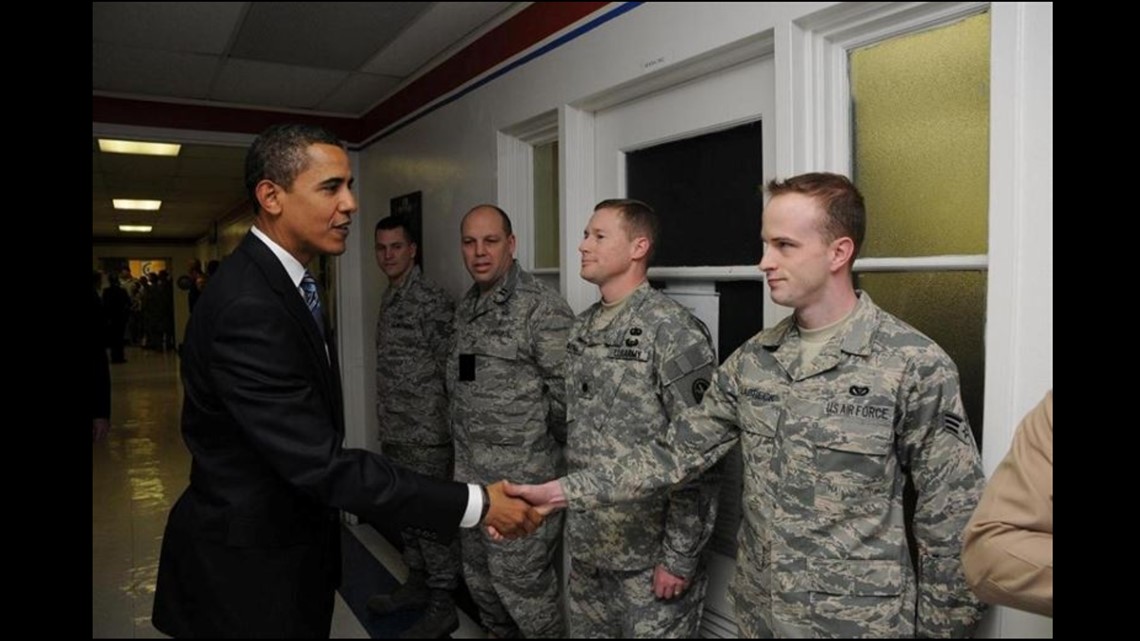 Labreck was an employee of Waste Management at the Graham Road Landfill at the time of his death. He was driving to work when the crash happened, according to Waste Management Spokesperson John Chelminik.
The suspect accused of causing the deadly crash admitted to smoking marijuana before getting in his car, according to court documents.
Thomas J. Aripa, a 45-year-old Nespelem resident, has been charged with vehicular homicide and vehicular assault in Labreck's death.
In a search warrant filed in Spokane Superior Court on Wednesday, Aripa told a trooper that he smoked marijuana the morning of the crash, and drank beer and snorted a line of methamphetamine the day before.
According to a press release from Washington State Patrol, Aripa was driving a 2002 Dodge Caravan westbound on Christensen Road on Wednesday morning when he hit a Subaru Crosstrek stopped in the left turn lane. The Crosstrek, driven by Labreck, was pushed into the eastbound lane and hit by a Ford F350 pickup truck carrying two adults and two children.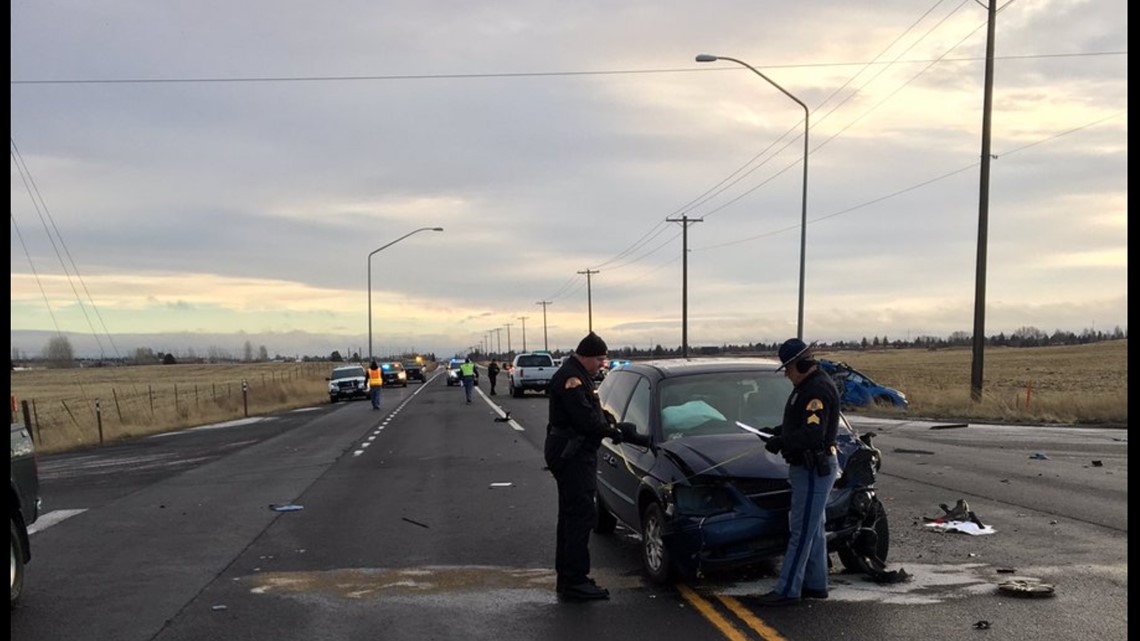 Labreck died at the scene, police said. Aripa and the four people in the Ford pickup were taken to a nearby hospital.
The search warrant said witnesses saw Aripa's minivan "swerving and driving poorly prior to the collision."
A WSP trooper who responded said he could "smell the odor of intoxicants on the defendant's breath as he spoke."
Court documents said Aripa admitted to trooper that he had smoked marijuana earlier in the morning, and drank Bud light the night prior. He also admitted to snorting one line of methamphetamine the day before.
Aripa agreed to a sobriety test and "lost his balance at least nine times during the instructional phase," documents said. He blew a 0.040 on an alcohol breath test. A trooper identified Aripa's level of intoxication as "obvious."
The search warrant was filed in order to obtain a sample of Aripa's blood for alcohol and drug testing approximately 2 hours and 30 minutes after the crash.
WSP said Aripa also had outstanding warrants for DUI and hit-and-run.