SPOKANE, Wash. – In the nasty windstorm of 2015, Jordan Simon was driving in Twin Lakes when a falling tree crashed through his car, paralyzing him from the waist down.
This week, Jordan was in another major crash that may also take the use of his arms.
Jordan was 23 when he lost the use of his legs in the windstorm. After months of rehab, he was able to drive again in his new adaptive truck. He managed to keep hunting, fishing and even returned to his job.
"It was instant replay in our minds of last year," his mother, Missy Simon, said Monday. "'Is this real? Is this really happening?'"
She said she could not believe it when she got the call. Jordan had been driving back from a hunting trip in the snow when his truck flipped.
"Had that adaptive equipment not been in the back, all three would be gone today," Missy said.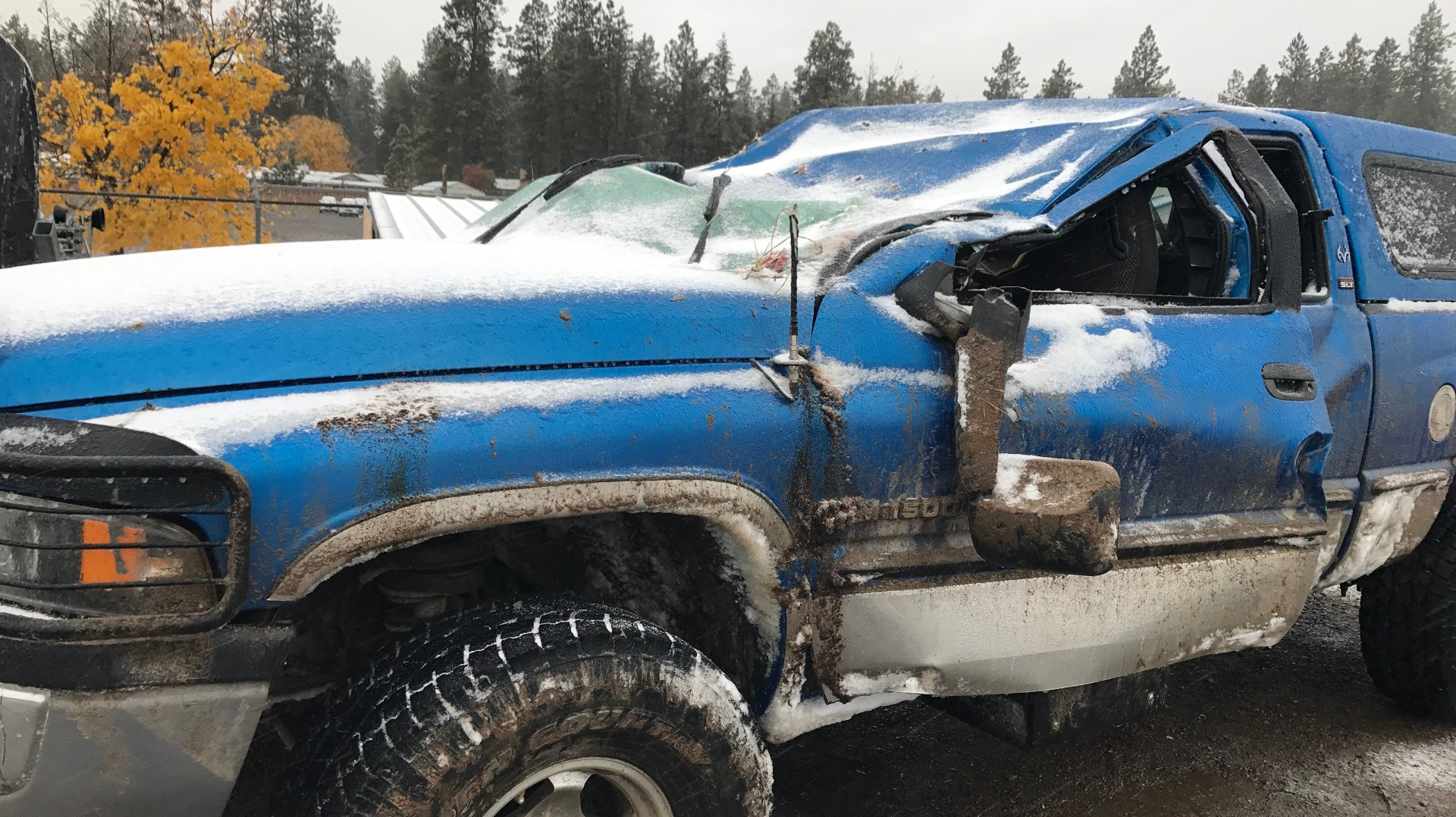 The two others in the car suffered minor injuries, but Jordan got another spinal cord injury. Doctors told him he would go from a paraplegic to a quadriplegic.
He is already improving with feeling in his arms and hands.
"He doesn't seem really depressed," Missy said. "He is still goal-oriented and smiling, making everyone laugh who comes to visit."
In fact, the first thing he said to KREM 2 was "YOLO" – short for "you only live once" – and said he had no choice but to stay strong for his family, especially his nephew that he hopes to take hunting someday.
"I remember the first accident I went in there and all he could say to me was 'don't cry, it's going to be okay,'" Stephanie Martin, Jordan's sister said. "The hopes and dreams I had for him, I feel like those are lost but yet when I talk to him he still has his own goals and I think he can get there."