SPOKANE, Wash. – All good things must come to an end. In the case of the mating bears overlooking downtown Spokane, the billboard is no more.
The Great PNW put up the billboard Monday on Washington and 1st Ave.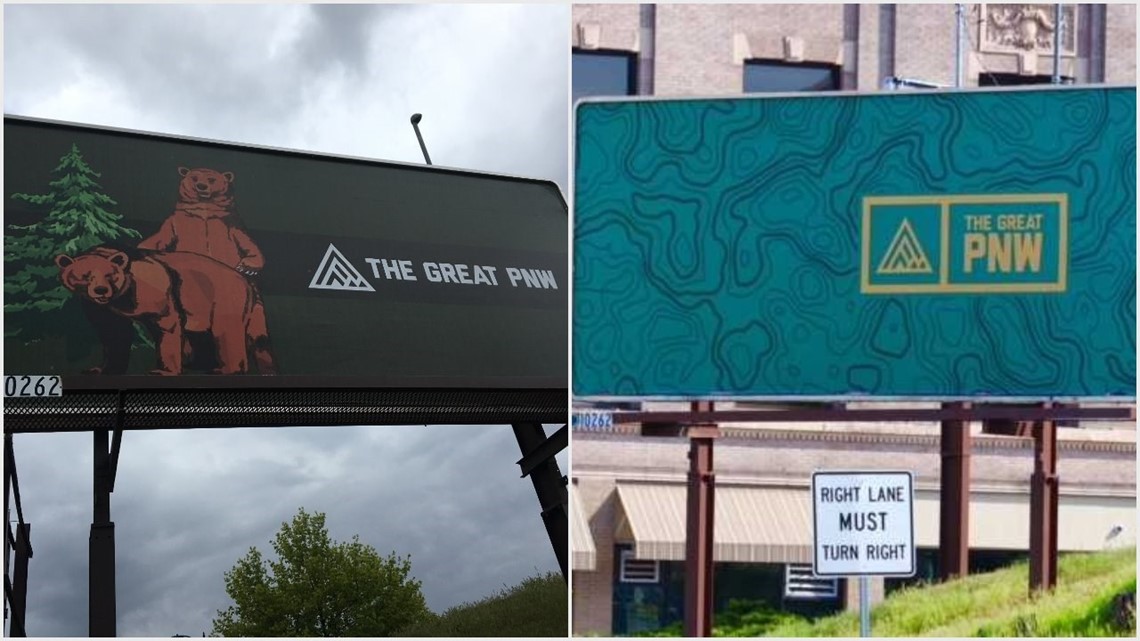 The billboard immediately caught the eyes of people online, prompting jokes and local TV stations to write up incredibly important articles about it.
Joel Barbour, the Great PNW owner, told us they had made the billboard to look like two bears mating, and that they thought it was funny.
There was hand-wringing and laughing on Facebook and we thought that would be that.
However, by Monday night, the billboard company Lamar, which owns the physical sign, had already taken it down.
"I totally anticipated it was going to come down but I didn't anticipate it would happen so quickly," Barbour said. "I think it only lasted like eight hours."
Barbour said Lamar keeps an inventory of their billboards and just swapped them out Monday night. He said they told him he could come pick up the mating bears one.
"I guess somebody at Lamar saw it on the news last night and was like 'this thing has gotta come down,'" he laughed. "I think I'll hang it in the office or something."
Lamar officials told KREM 2 News the ad was not approved by their General Manager and it "slipped through the cracks internally by mistake." They said the artwork was provided by the client and approved by the client but it "should have been red flagged and approved by management also." Lamar leaders said a mistake like this will not happen again.
The Great PNW is a popular local clothing brand based in Spokane. They produce shirts, hats, and sweatshirts among other items that celebrate the Pacific Northwest.