SEATTLE — Seattle police arrested a man on Thursday in connection to the disappearance of Leticia Martinez.
The Seattle Police Department said Martinez, 58, was last seen on March 31 at T-Mobile Park during a Mariners game. The 58-year-old has not contacted her family since the game, according to police.
Police said Thursday that the 46-year-old suspect has been booked into King County Jail on investigation of kidnapping, murder, theft and assault. They said the charges have been forwarded to the King County Prosecutor's Office.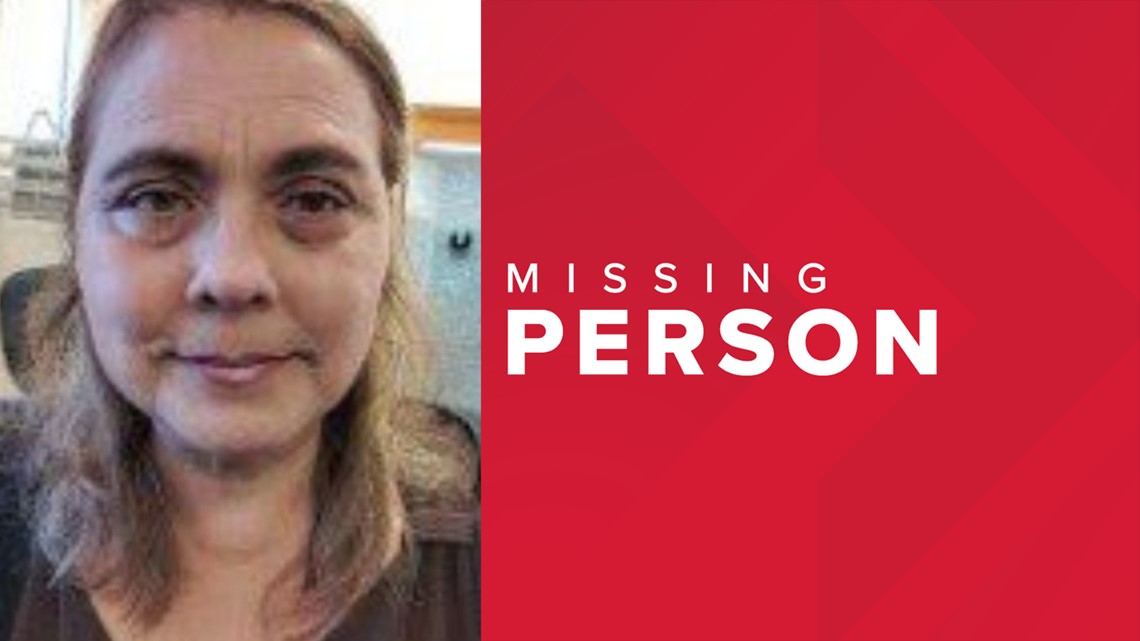 Martinez is described as having green eyes, brown hair, being about 5-foot-9, and weighing about 135 pounds.
The Seattle Police Department posted a picture of Martinez with a man at the Mariners game. It is believed to be the last time Martinez was seen, though police would not confirm whether this man is the suspect in custody.
"The Seattle Police Department and King County Prosecutors Office has probable cause to arrest a 46-year-old male suspect for the investigation of murder, kidnapping, theft and assault," said Shawn Weismiller with Seattle police.
Seattle police said they have found a vehicle in connection to Martinez's disappearance and are still processing evidence.
"There is no information that they should be looking for another vehicle in this investigation," said Weismiller.
In a statement, the Mariners Vice President of Communications Tim Hevly said, "We're aware of it [Leticia Martinez's disappearance] and cooperating fully with law enforcement."
"I just want her back, that's it," said Martinez's brother Ricardo Martinez. "She said she was at the game and that was the last time I heard from her."
She was in seats behind home plate watching the Mariners play against the Guardians with a man Ricardo Martinez hadn't met.
"She met him two weeks before and struck up a conversation with this guy and they exchanged numbers," said Ricardo Martinez.
"He didn't have money for lunch and she bought him a hot dog at Costco," said Leticia's friend, Liz Latham."It could be one of her faults, that she's too kind."
"She's a very giving person and a great sister and a great mother and we just want to get her back," said Ricardo Martinez.
Her family and friends said they just want her home, a woman who has spent her life dedicated to giving and serving.
"My main goal is to find my sister. She's out there," said Ricardo Martinez.
Former coworker remembers missing Seattle woman
"She was one of the nicest people you'll ever meet," said Lee Thomas, a former co-worker.
Lee Thomas used to work with Leticia Martinez at a law firm. He said he hadn't heard from her in a decade until March 30 when he received a message from her Facebook account asking about work and if he was still practicing workers' compensation law.
He said after learning of her disappearance he went to check the message and saw someone on her account read his reply at 2 a.m. Saturday after the game.
Thomas sent the messages to police.
"I thought that was something potentially important that somebody was viewing her instant messenger messages at two in the morning the night she disappeared," said Thomas.
"What's been haunting me these last few hours since all this came out is that one, was that the last thing she saw? Or two, was it the first thing her assailant saw?" Thomas said.
Leticia Martinez is described as strong in her faith and a leader in a Buddhist community group SGI.
The group sent KING 5 a statement:
"Leticia is a dear friend in our Buddhist group who has the biggest heart and always shines with optimism. She is a deeply dedicated mother, leader and friend in faith and her community. Leticia radiates hope and kindness.
Our Buddhist practice is a philosophy of boundless hope and it is about drawing hope from the depth of our lives, especially at times of despair and difficulties. Our mentor Daisaku Ikeda once shared the following encouragement: 'The purpose of faith is to make our hearts strong and steadfast, to develop inner strength and conviction. Everything depends on our minds and our hearts.' We will stay strong for Leticia and her loved ones and we are all chanting for her protection and her safe return. We would like to ask our friends and neighbors in the community to help continue to spread the word on Leticia and to help find her and bring her home to her family."
Police asked the public to call the SPD Violent Crimes Tip Line at (206) 233-5000 with any information on Martinez's whereabouts.
This is a developing story. Check back for updates.