Sandy's Story: Celebrating Civil Rights Activist Sandy Williams
Celebrating the life & legacy of Sandy Williams, a civil rights activist in Spokane. Learn more about her impact through new, exclusive interviews with family.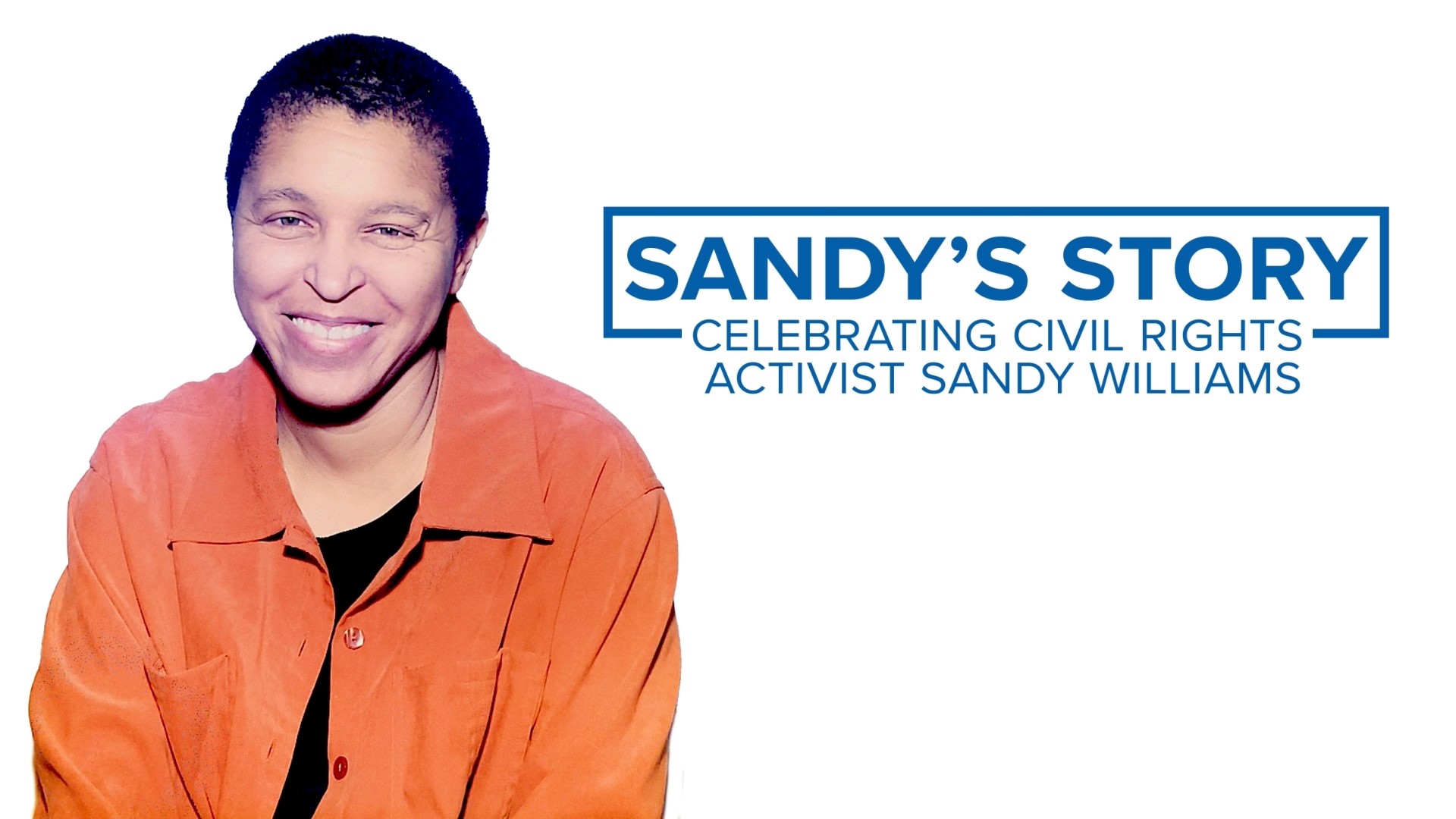 Sandy Williams was the voice of the Black community in Spokane, tragically silenced too soon.
Nearly 200 days following the devastating loss, KREM 2 reflects on Sandy Williams's life and pays tribute to her legacy in a special report - Sandy's Story.
Sandy's Family
:
Chapter 1
She wasn't always the fearless leader that many of us came to know. KREM 2's Channing Curtis sat down with Sandy's mom Wilhelmenia and brother Rick. They say that at her core, Sandy was an introvert, a sports fan, who loved watching Little House on the Prairie, and a beloved mother, daughter and sister.
Sandy's Friends
:
Chapter 2
The community knew Sandy Williams as a leader, visionary and pioneer for justice.
Sandy was also a huge part of the LGBTQ community in Spokane. She was at the first Spokane pride event in 1992, started the EWU Pride Center, and was the executive director of the Odyssey Youth Movement.
The Black Lens
:
Chapter 3
In 2015, The Black Lens, a newspaper that focused on issues pertaining to the Black community, started offering news from a different perspective, telling stories for Black people by Black people. In 2021, KREM 2's Brandon T. Jones spoke with Sandy about The Black Lens and its significance.
Sandy's Future
:
Chapter 4
It's well known that Sandy worked tirelessly to amplify voices through The Black Lens. In 2022 Sandy put the paper on hiatus with the intention of starting back up again in 2023. Even though Sandy is gone, her mission of telling news from a different perspective will live on thanks to another local newspaper.
HOW TO ADD THE KREM+ APP TO YOUR STREAMING DEVICE
ROKU: add the channel from the ROKU store or by searching for KREM in the Channel Store.